Find out about featured class action cases and amicus briefs that positively impact hundreds of thousands of Californians with disabilities. You can read case pleadings, documents and press coverage.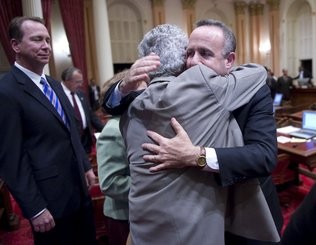 Concerning veto of mental health services for special education students (known as AB 3632 mandate)
Overview
Public Counsel, Disability Rights California, Mental Health Advocacy Services and the global law firm, Gibson, Dunn and Crutcher joined forces on October 21 to bring suit against the Governor for his October 8 veto that will harm an estimated 20,000 students. The veto eliminated critical mental health support for special education students, who need these services to stay in school.