Announcement
Giving Tuesday started as a day for anyone, anywhere to give and it's grown into the Biggest Giving Movement in the World
Announcement
California State Controller's Property Tax Postponement (PTP) Program allows homeowners who are seniors, are blind, or have a disability to apply to defer current-year property taxes on their principal residence.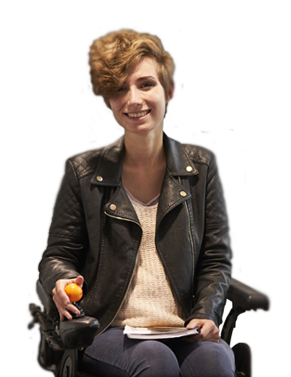 Announcement
Develop your leadership skills, and learn how to reach your academic, career, and independence goals.
Announcement
Responding is important. A complete count helps ensure that services like Medicare, Medicaid, social security, and public transportation can support those who need them.
Legislative Advocacy
2019
DRC's legislative staff advocate in the California State Legislature and with the Governor on legislation and the state budget. We focus on legislation and budget items that impact people with disabilities and public programs that provide services and supports.
Read More
Featured Publication
Your goal is to best prepare your child or family member for adulthood and to ensure they have the services and supports to reach their goals.
Read full publication
While people with disabilities make up 22% of the American public according to figures released by the Center for Disease Control and Prevention (CDC) in August 2018, they remain largely a neglected, albeit sizeable minority...
Read More
Sign up for Updates
Enter your name and email address below to sign up for news from Disability Rights California.
How We're Making a Difference
40+
years of serving people with disabilities.
26,000+
individuals served by our staff.
607,688
individuals impacted through our systemic litigation.
400+
publications created with many translated into 11 languages.
MAKE A DIFFERENCE
Support Disability Rights California