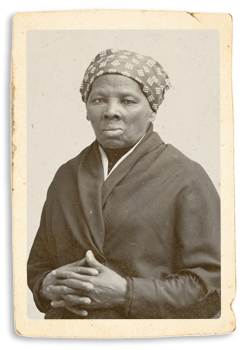 Featured Story
We celebrate Black History Month to recognize and honor the contributions made.
Announcement
Andy Imparato became the Executive Director of DRC on February 3, 2020. Andy joins DRC after a high impact 26-year career in Washington, DC working inside and outside government in significant leadership positions...
Cases
On February 6, 2020 DRC filed an Amicus Brief in the 9th Circuit Court of Appeals in Doe v. Trump, a case challenging President Trump's "Proclamation on the Suspension of Entry of Immigrants Who Will Financially Burden the United States Healthcare System" (PP 9945).
Legislative Advocacy
2019
DRC's legislative staff advocate in the California State Legislature and with the Governor on legislation and the state budget. We focus on legislation and budget items that impact people with disabilities and public programs that provide services and supports.
Featured Publication
Vote-by-Mail has become ever more popular in California. However, voters with certain disabilities are not able to vote privately and independently using a paper Vote-by-Mail ballot because the cannot read or mark it.
While people with disabilities make up 22% of the American public according to figures released by the Center for Disease Control and Prevention (CDC) in August 2018, they remain largely a neglected, albeit sizeable minority...
Sign up for Updates
Enter your name and email address below to sign up for news from Disability Rights California.
How We're Making a Difference
40+
years of serving people with disabilities.
26,000+
individuals served by our staff.
607,688
individuals impacted through our systemic litigation.
400+
publications created with many translated into 11 languages.
MAKE A DIFFERENCE
Support Disability Rights California