Helpful Resources
There is No Safety Here:


The Dangers for People with Mental Illness and Other Disabilities in Immigration Detention at GEO Group's Adelanto ICE Processing Center
Tifanei Ressl-Moyer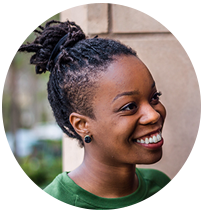 Tifanei Ressl-Moyer is a staff attorney at Disability Rights California. Her work focuses on reforming systems that neglect and abuse individuals with disabilities.
Read More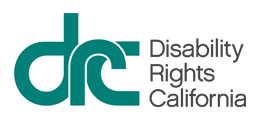 We Want to Hear From You
We are conducting our annual survey to learn more about the kind of legal help Californians with disabilities need and want. Your input will help us plan our advocacy services for 2020.
Read More
DRC Spotlights Stories

We write in support of Board Motion 19-0940, submitted by Supervisors Kuehl and Ridley-Thomas. This motion would result in a plan for the phased elimination of Oleoresin Capsicum spray, also known as pepper spray, in all County camps and juvenile halls before the end of calendar year 2019...
Publications
Featured Publication
Recent Changes to In-Home Supportive Services (IHSS) and Waiver Personal Care Services (WPCS) Workweek Exemptions for Providers
This publication is for people who receive In-Home Supportive Services (IHSS) and Waiver Personal Care Services (WPCS) and the people who provide their care. This publication contains information about how to request an exemption to the maximum number of hours that some providers may work each month in the IHSS and WPCS programs. With an exemption, providers may work up to 360 hours per month.
How We're Making a Difference
40
years of serving people with disabilities.
24,000+
individuals served by our staff.
607,688
individuals impacted through our systemic litigation.
426
publications created with many translated into 11 languages.
Sign up for Updates
Enter your name and email address below to sign up for news from Disability Rights California.