Career Opportunities
Looking for a place where your passion and abilities can positively impact the lives of others? Come join us!
Who We Are & How We Make a Difference
For more than 40 years, DRC has worked to advance the rights of Californians with disabilities in education, employment, independence, health, and safety, and has grown into the largest disability rights organization in the nation.
At DRC:
We work in litigation, legal representation, advocacy services, investigations, public policy, and provide information, advice, referral, and community outreach.
Learn about our Mission, Vision, & Values
Learn more about our client story's and impact for the disability community - View our Annual Reports
Diversity
At DRC, we value diversity and equal opportunity as more than a policy. 100% of our clients have a disability with many who come from underserved, multi-cultural, and LGBTQIA+ communities. It is important our employees understand the needs of these communities so we can effectively interact with our clients.
Employee numbers:
65% of our employees identify as persons of color
34% of our employees identify as people with disabilities
11% of our employees identify as LGBTQIA+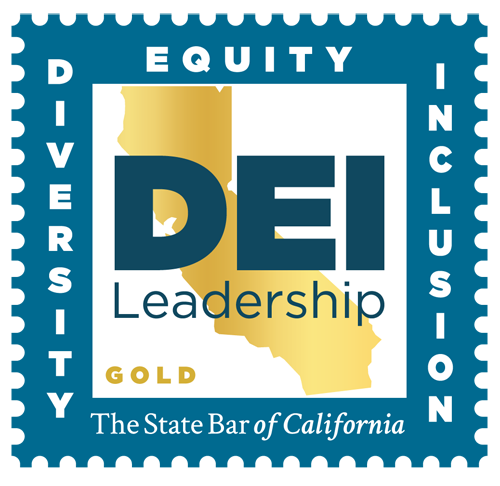 Disability Rights California (DRC) is proud to announce that we have been recognized as gold tier status in the inaugural Diversity, Equity, and Inclusion (DEI) Leadership Seal Program by the State Bar of California.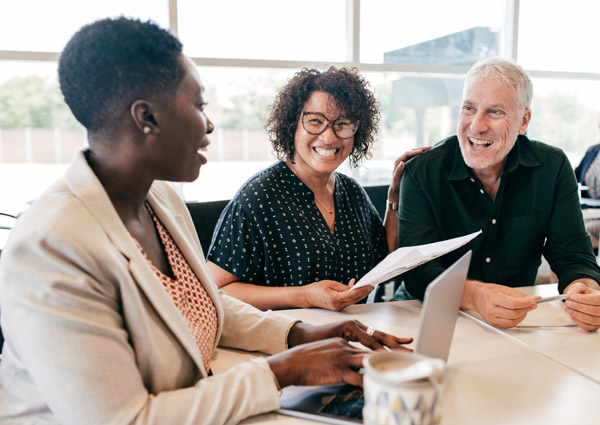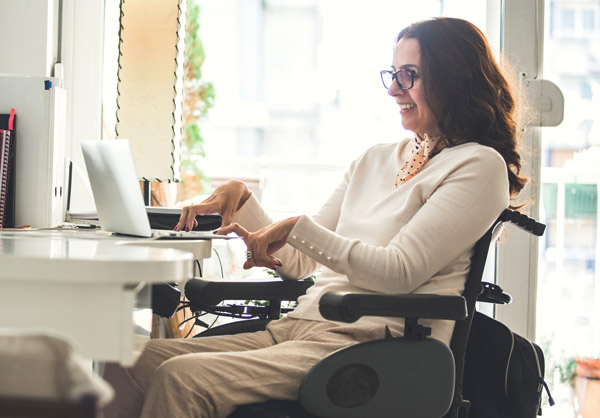 Build your Career Here & Join our Team!
DRC employees are a valuable asset and vital to ensures our vision, mission, and values are fully realized. We're looking for talented and enthusiastic individuals to join our team!
We have a variety of career fields such as: Accounting, Advocacy, Communications, Financial Management, Human Resources, Information Technology, Legal, Outreach, and Public Policy.
Reasonable Accommodations
DRC gives reasonable accommodations to qualified people with disabilities who need them to do their essential job functions. If you need an accommodation to apply for our jobs, please contact us at DRCHR@disabilityrightsca.org.
Benefits our Employees Love
Opportunities for career advancement
Training and development opportunities
Inclusive atmosphere
Competitive pay, benefits & 401k
Comprehensive health and dental benefits
Personal job satisfaction working in public service and positively impacting individuals
Locations in Fresno, Los Angeles, Oakland, Ontario, Sacramento, San Diego, & some remote.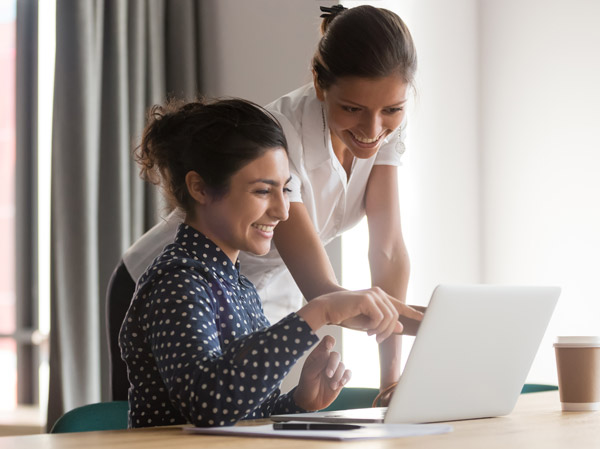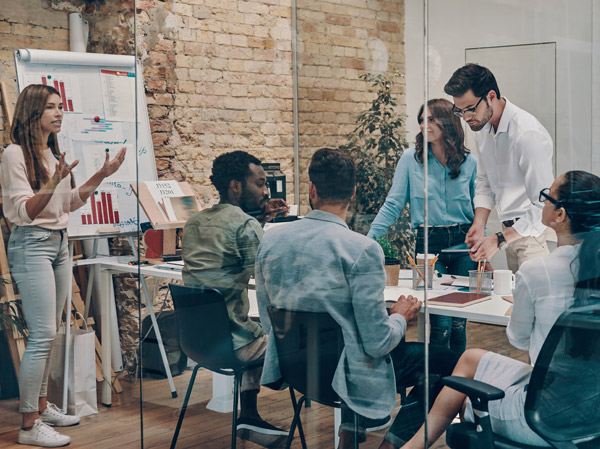 Employee Resource Groups
DRC offers voluntary, employee-led groups that are part of DRC's commitment to being a champion and model for diversity, equity, inclusion, and belonging.
An Employee Resource Group (ERG) is any employee-led group that comes together for the purpose of professional and personal development. ERGs serve as a resource to each other, helping to provide a sense of belonging within the organization. ERGs are also a resource for the organization by providing insight and guidance on a wide array of issues related to diversity, equity, inclusion, and employee engagement.
Our Employees
"Great people without great vision is irrelevant."
- Jim Collins
Working in an agency that positively impacts the lives of others has its own rewards and working with others who are committed to this mission creates a unique environment of passion and meaning. Meet some of the people that make Disability Rights California what it is.