Leadership Team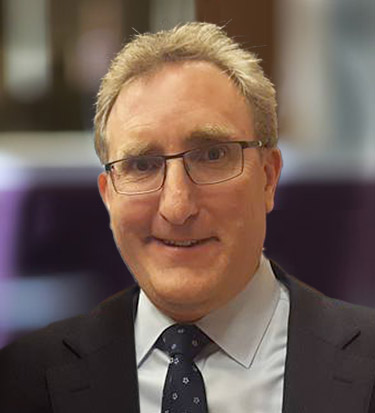 Andrew J. Imparato
Executive Director
Andrew J. "Andy" Imparato began work in February of 2020 as the Executive Director of Disability Rights California (DRC) after a high-impact 26-year career in Washington, DC in disability advocacy and policy. DRC is a $41 million legal services agency with 330 staff and 26 offices that serve Californians with all types of disabilities across the age spectrum.  Since joining DRC, Imparato has led advocacy efforts to protect the California disability community from health and economic impacts of the COVID-19 pandemic; helped shape Governor Newsom's Master Plan for Aging as part of his Administration's Stakeholder Advisory Committee and Implementing the Master Plan for Aging in California Together Advisory Committee; and worked to position California as a national leader is disability policy, equity and outcomes. From February until October of 2021, he served as an appointee of President Biden as one of 12 public members of a federal COVID-19 Health Equity Task Force that made recommendations to the President and his COVID-response team on how to advance health equity during the ongoing pandemic and during preparations for the next pandemic.  In recent months, Imparato has helped DRC fight for self-determination for unhoused people with mental health disabilities in the context of Governor Newsom's CARE Court proposal.
While in DC, Imparato served as the Disability Policy Director for Chairman Tom Harkin on the US Senate Committee on Health, Education, Labor and Pensions; as President and CEO of the American Association of People with Disabilities; as Executive Director of the Association of University Centers on Disabilities; as General Counsel and Director of Policy at the National Council on Disability, and as an attorney advisor to Commissioner Paul Steven Miller at the US Equal Employment Opportunity Commission.  He was a key leader in the coalition that came together to support the ADA Amendments Act in 2008 and helped negotiate the disability provisions in the Workforce Innovation and Opportunities Act of 2014.
Imparato represented the disability rights community on the Executive Committee of the Leadership Conference on Civil Rights from 2003-2010 and is a member of the National Advisory Committee for the Robert Wood Johnson Foundation's Health Policy Research Scholars.  He has chaired the planning committee for 4 international summits on disability employment between 2016 and 2020, organized by Senator Harkin's Institute at Drake University; is on the Centene National Disability Advisory Committee (Centene is a Fortune 100 Medicaid Managed Care Company based in St. Louis), and is on the Board of Directors of the Kennedy Krieger Institute in Baltimore, Maryland.
Imparato grew up in Southern California, received a B.A. in Humanities from Yale College in 1987, and is a 1990 graduate of Stanford Law School.  Imparato is known for mentoring diverse emerging leaders with disabilities and likes to cultivate activism on social media.  His perspective is informed by his lived experience with bipolar disorder.  He has received a number of honors and awards, including the Ten Outstanding Young Americans Award from the US Junior Chamber of Commerce; the Henry Viscardi Achievement Award from the Viscardi Center in New York; the Corey Rowley National Advocacy Award from the National Council on Independent Living; and the Secretary's Highest Achievement Award from Secretary of Health and Human Services Mike Leavitt.  He has received appointments to the Maryland Statewide Independent Living Council from Maryland Governors Ehrlich and O'Malley and to the California State Council on Developmental Disabilities from Governor Newsom.  He was also appointed by US Senator Tom Daschle to the bipartisan Ticket to Work and Work Incentives Advisory Panel, where he helped develop new models for disability benefits that did not create barriers to employment.  He lives in Sacramento with his wife, Dr. Elizabeth Nix, and has two adult sons, one in Los Angeles and one in New Brunswick, New Jersey.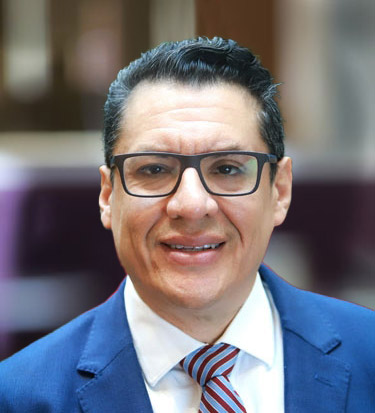 Christian Abasto
Director of the Legal Advocacy Unit (LAU)
Christian Abasto has been zealously advocating for the poor and persons with disabilities for over 25 years. Christian is the Legal Advocacy Unit Director of Disability Rights California (DRC). The Legal Advocacy Unit (LAU) is DRC's core Protection & Advocacy legal program, tasked with fulfilling our federal mandate to defend the rights of people with disabilities in California.
Before joining DRC, Christian was the Director of Litigation at the Public Law Center where he supervised complex litigation and policy advocacy matters. Christian was also the Managing Attorney of the Housing and Eviction Defense Units at the Legal Aid Foundation of Los Angeles. He handled appeals to the United States Court of Appeals for the 9th Circuit, the California Court of Appeal, and the Appellate Division of the Los Angeles Superior Court. Christian was lead counsel in the 9th Circuit published decision, Barrientos v. 1801-1825 Morton LLC, 583 F.3d 1197 (2009). The decision established positive precedent regarding federal preemption, Section 8 vouchers, and local rent control laws. Christian received a B.A. from the University of California, San Diego and his J.D. from the University of California, Davis in 1997.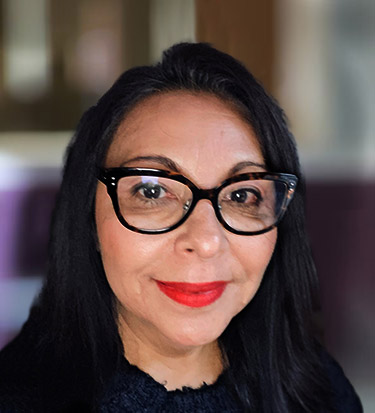 Rosa Alas
Legal Operations Manager
Rosa Alas is the Legal Operations Manager developing efficient and progressive office management to ensure a competent and united support team for the legal advocacy staff.
Rosa began her DRC career in 1985, working tirelessly on the "Baby Lopez" litigation case, which ultimately allowed a mother to keep her infant with disabilities at home for the final few years of his life. At the time, as a new mother herself, Rosa felt the anguish and determination the mother felt—igniting Rosa's passion for protection and advocacy on behalf of people with disabilities. She has since helped form the first agency-wide diversity committee to shape DRC's work with underserved and diverse communities.
Rosa's goal is to build a legal support team with members who reach their highest potential, who feel they are valued, and who make a positive difference in our clients' lives. Rosa has an Associate's degree inBusiness Administration with an emphasis in Computer Science and a Paralegal Certificate.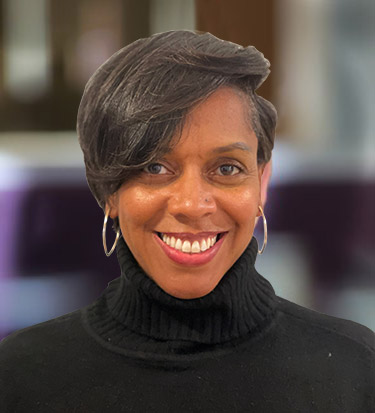 Candis Bowles
Associate Director of the Legal Advocacy Unit (LAU)
Candis Bowles is the Associate Director of the Legal Advocacy Unit at Disability Rights California. As Associate Director, Candis co-supervises the management team and coordinates over $30 million in grant funding. As a member of DRC's Leadership Team, Candis has coordinated innovative advocacy trainings on Disability Justice, Movement Lawyering, and management trainings on Management Through an Equity Lens and Dismantling "White Supremacy Culture" in the Workplace.
Prior to becoming Associate Director, Candis managed a statewide team of advocates and staff attorneys who represent children and youth to ensure educational equity, supports and services from local school districts and service providers.
Since Candis joined DRC in 2008, she has participated in a variety of advocacy efforts that have improved the lives of children. Her notable cases include Doe v. Pasadena Unified School District, which sought to end segregation of students with mental health disabilities; and A.C. v Schwarzenegger, an action against the state for failing to provide educationally-related mental health services to students following the Governor's veto of mental health services funding.
Candis has also trained hundreds of parents, caregivers, judges, public defenders, probation officers and advocates on using IEP advocacy to stop the school to prison pipeline, expulsion, truancy and discriminatory school practices that unlawfully exclude BIPOC students with disabilities from school.
Candis is a graduate of the University of California Berkeley where she majored in East Asian Languages – Japanese Studies. She attended law school at the University of Southern California.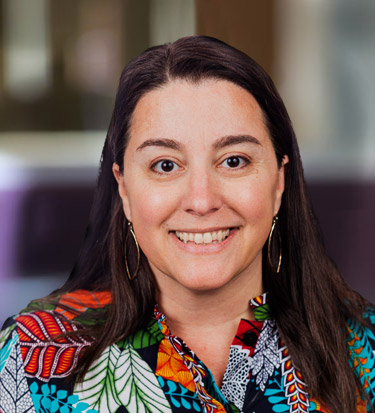 Shannon Cogan
Director, OCRA and WIPA
Shannon Cogan is the Director of the Office of Clients' Rights Advocacy and Work Incentives Planning and Assistance programs. She works collaboratively to lead the advocates asserting and protecting the rights of people with disabilities. Shannon considers herself a lucky lawyer to be able to advance the mission of Disability Rights California to defend, advance, and strengthen the rights and opportunities of people with disabilities.
She is a national expert on conservatorship (or "adult guardianship"). She served as a panelist for the Fourth National Guardianship Summit in 2021, discussing and debating the nation's guardianship systems and developing reform recommendations. She also served on a panel convened by the California Department of Developmental Services and the National Association of State Directors of Developmental Disabiity Services, reviewing DDS's conservatorship program and making recommendations to strengthen oversight and identify alternatives to conservatorship.
Shannon became a disability rights lawyer due to her experiences advocating for her own child in disability-related systems. Previously she was a civil trial lawyer and ran a non-profit organization providing adaptive and rehabilitative equipment to children with disabilities. Shannon grew up in rural northern California. She is a graduate of U.C. Berkeley School of Law and her undergraduate degree is in computer science, cum laude, from Smith College. Shannon is a graduate of the OneJustice Executive Fellowship Program in Nonprofit Management.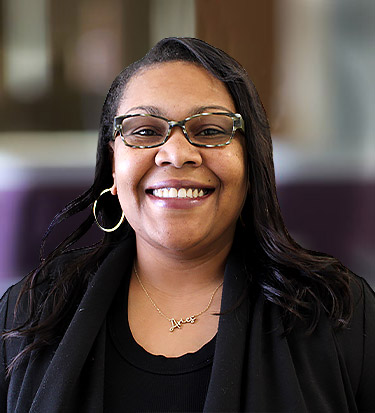 Desiree Delonia
Director of Diversity, Equity, Inclusion, and Access (DEIA)
Desiree Delonia is the Director of Diversity, Equity, Inclusion and Access (DEIA). In her position she works to build and promote DRC's culture where people feel empowered to be their true authentic selves in order to do their best work for DRC clients and the communities we serve. She is excited to work in collaboration with DRC employees to help move the organization towards positive change.
Desiree started her career with DRC over 11 years ago in a temporary position with the Legal Advocacy Unit. She progressed into a position as an office manager and then senior office manager for the Sacramento office. Desiree is proud to be one of the founding members of the Umoja Employee Resource group, which is a space for employees who identify as Black and African American to gather in community.
She previously worked as a legal secretary and as an instructor for the California Certified Legal Secretary's exam.
In her free time, Desiree likes to spend time with her two children and create abstract acrylic paintings. She identifies as a person with a disability.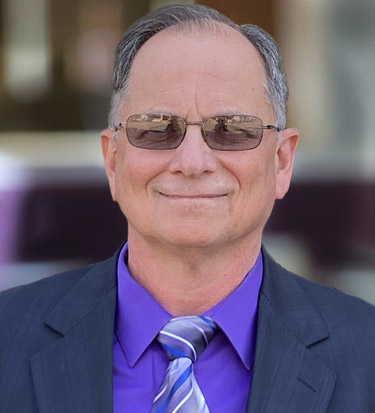 Terry Dickinson
Operations Director
Terry Dickinson joined DRC as the Operations Manager in April of 2019. He has more than 20 years of experience in Building and Operational Management. He is responsible for property, equipment and lease management, service contracts, insurance, maintenance and capital expenditure budgets, inspection and safety of facilities and improves systems, policies, procedures and organizational planning.
Prior to joining DRC, he was the Facility Director for almost 3 years at a Retirement Facility that offered several levels of care for the aging including; skilled nursing, memory care and personal care.
He worked 29 years with the California Department of Corrections, the last 6 of those years as an Associate Warden of Business Services over 13 Community Correctional Facilities and several Out-of-State Facilities housing lower level inmates. He has a degree in General Science.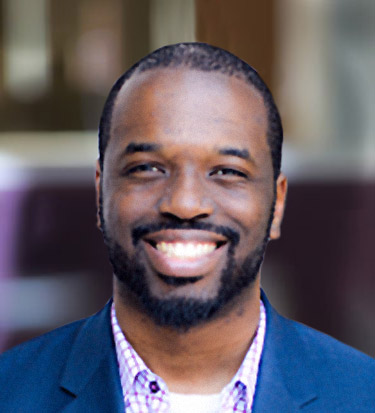 Eric Harris
Director of Public Policy
Eric Harris is DRC's Public Policy Director with an extensive career working closely with disability leaders, community members, and elected officials throughout the country to progress change for the disability community.
Harris brings significant political, federal, and state policy experience, having worked for Congresswoman Barbara Lee, the Democratic National Committee, and the NAACP of California.
He started his time at DRC almost two years ago, working in legislation and strategic partnerships, and community engagement. He is a member of the State Independent Living Council as a Governor Newsom appointee and a board member of the Resources for Independent Living in Sacramento.  He grew up in Sacramento, California, and was an elite wheelchair basketball player.
"Creating public policy that improves the lives of people with disabilities has been my life's mission.  I look forward to working closely with intersectional disability leaders throughout the state to improve the lives of all people with disabilities."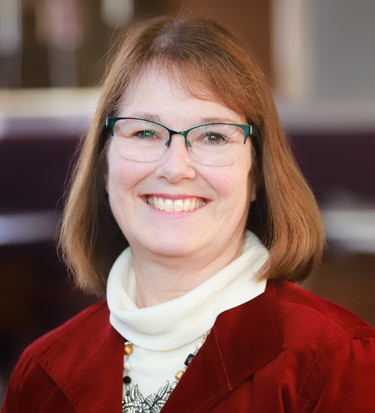 Karen Keene
Finance Director
Karen Keene joined DRC as Finance Director in April 2016. She has more than 30 years of experience in accounting, finance, and administration in both corporate and non-profit organizations. Karen is responsible for all accounting functions at DRC.
Prior to joining DRC, Karen was the Chief Financial Officer for Volunteers of America, Utah. It addresses homelessness, substance abuse, mental illness, and domestic violence. Karen has a Bachelor's Degree in Business Administration from The College of Idaho. She has a Master's Degree in Non Profit Management from Regis University. Her passion is nonprofit work.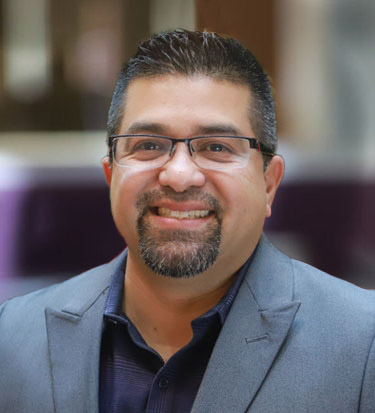 Jesse Magano
Information Technology Director
Jesse Magano is DRC's Information Technology Director. Jesse leads DRC's creative and diverse IT team. He is responsible for technology planning, governance and policy, resource allocation and security.
Jesse has worked in the IT field for over 24 years. He has a Degree in Information Technology and Computer Systems Engineering. He holds certifications for Microsoft servers, applications and development platforms.
Before DRC, Jesse spent 8 years in IT roles in web development, network design and consulting. He worked for the State of California's Health and Human Services Data Center.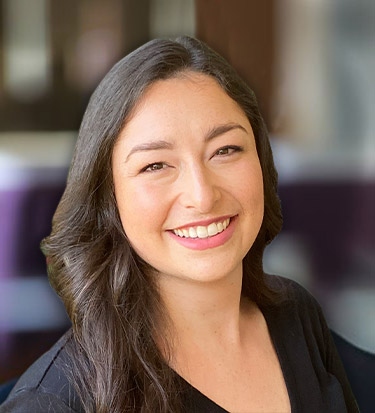 Hannah Peskin
Senior Executive Assistant
Hannah Peskin is the Senior Executive Assistant to Executive Director Andy Imparato at Disability Rights California. She is also the Executive Unit Supervisor, and provides support to the Board of Directors.
Hannah has a Master's Degree in public administration with an emphasis in nonprofit management and leadership, and a Bachelor's Degree in Sociology with an emphasis in women's rights.
Much of Hannah's career has been spent in the nonprofit field, including time at the Sacramento SPCA. Her passion for nonprofit work started with volunteering as a child at a cat shelter, and has grown through working with organizations that support their communities and those in need.
In her spare time Hannah likes to spend time doing outdoor activities, including hiking with her rescue dog. She is passionate about women's rights and animal advocacy. Hannah's goal is to contribute to positive change in social equity issues and help form the next generation of leaders.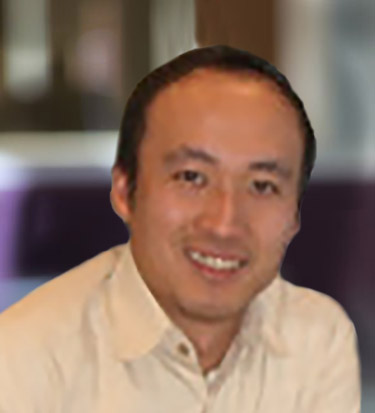 Jung Pham
Director of Consumer Assistance Payee Review and Investigations (CAPRI)
Jung Pham is the director of Consumer Assistance, Payee Review, and Investigations (CAPRI).   DRC's CAPRI program investigates individual rights violations ranging from physical abuse to financial exploitation against consumers in a variety of residential and community settings. 
Jung has been with DRC for over 12 years working primarily on issues involving crimes, abuse, and exploitation against individuals living with disabilities.  His advocacy centers around collaborative justice advanced through investigations, policy development, grassroots initiatives, and case-studies.  
Jung is particularly passionate about working on opportunities to advance the rights, safety, and independence of individuals living in community congregate settings.  He was a founding member of Independent Living Coalitions in Santa Clara, San Bernardino, and Alameda counties.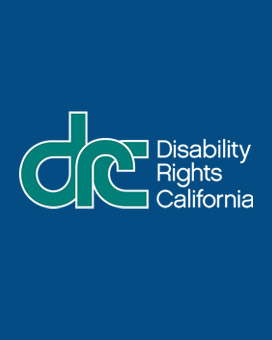 Melody Pomraning
Communications Director
Melody Pomraning is the Communications Director leading DRC's communications team and developing communication strategies for public engagement and brand awareness. She oversees external messaging and creative for the website, social media, press releases, videos, reports, publications/self-advocacy resources, outreach events, public policy, advocacy, and cases while managing all media relations.
She is a visionary leader with 14+ years developing integrated marketing communications and brand strategies for both profit and non-profit organizations, specializing in creative messaging and storytelling.
She has an undergraduate degree in psychology from Sacramento State University, a Master of Business Administration (MBA) in Management and Leadership, and a Master of Business Administration (MBA) in Marketing from the University of Saint Mary.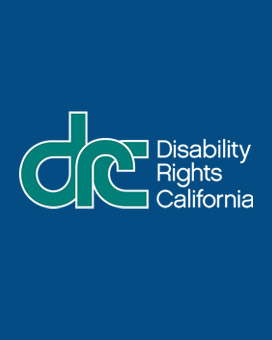 Daniel Wagoner
COPR & PSA Director
Daniel Wagoner is the Interim Director of the California Office of Patients' Rights and the Peer Self-Advocacy Unit. He is responsible for the five state hospital advocacy programs, as well as the statewide training and support given to county advocacy programs. Daniel also oversees self-advocacy groups and webinars for people with mental health disabilities that are presented by others with lived experience.
With nearly 16 years of experience advocating and educating within California's mental health system, Daniel has a profound knowledge of the rights of forensic mental health patients and state hospital operations. Over his career he has shared this knowledge while providing hundreds of training sessions related to the rights of people receiving mental health services.
Daniel has been involved in state hospital advocacy through the implementation of numerous regulations, including those providing residents with due process prior to removing their right to make certain health care decisions. He also played a lead role in setting up the advocacy program for the Enhanced Treatment Program within the Department of State Hospitals, and in creating the online advocacy training required of new County Patients' Rights Advocates.
In 2013, Daniel was named the "Advocate of the Year" by the California Association of Mental Health Patients' Rights Advocates. He is the only state hospital advocate to ever receive this honor. Daniel started his advocacy journey well before he began his career with DRC. As a teen, he often found himself attempting to eliminate stigma by speaking up for his disabled younger brother.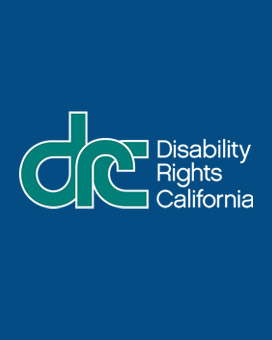 Alice Ximenez
Senior Office Manager (OCRA/WIPA/CAPRI)
Alice Ximenez has been part of DRC for more than 30 years, working her way up from receptionist to her current role as Senior Office Manager for OCRA/WIPA/CAPRI. In this role, she is instrumental in keeping DRC's remote programs running smoothly through her management of logistics and program administration.
Alice attended business college with a focus in data processing, computer programming, and office technology. She is a gifted mentor and enjoys supervising and teaching people to help them bring out the best in themselves. She loves helping others and appreciates being able to work with people who share these values.
In addition to her work with DRC, Alice co-manages with her husband a waterfall and landscape company called Creative Falls.
As a sister to eight siblings and a mother of two, Alice also always makes time for family when she is not busy serving the disability community.