Leadership Team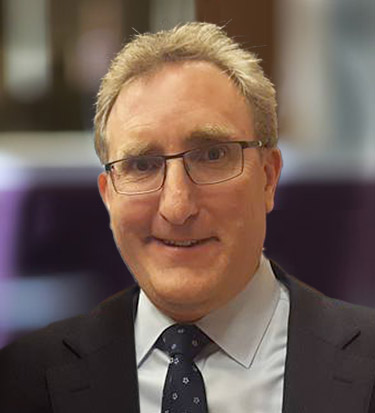 Andrew J. Imparato
Executive Director
Andy Imparato began work in February of 2020 as the Executive Director of Disability Rights California (DRC) after a high impact career in Washington, DC in disability advocacy and policy. DRC is the federally funded legal services agency that serves Californians with all disabilities across the age spectrum. While in DC, Imparato served as the Disability Policy Director for Chairman Tom Harkin on the US Senate Committee on Health, Education, Labor and Pensions, as President and CEO of the American Association of People with Disabilities, and as Executive Director of the Association of University Centers on Disabilities, among other roles. Since joining DRC, Imparato has worked in coalition to prioritize high-risk people with disabilities for vaccines, to improve vital programs and services for people with disabilities and older adults, and to prevent discrimination on the basis of disability and age in the context of crisis standards of care and healthcare rationing during the pandemic. In February, President Biden appointed Imparato to the Biden Harris COVID-19 Health Equity Task Force, which is developing recommendations for the White House COVID-19 response team. Imparato grew up in Los Angeles and is a graduate of Stanford Law School. His perspective is informed by his lived experience with bipolar disorder.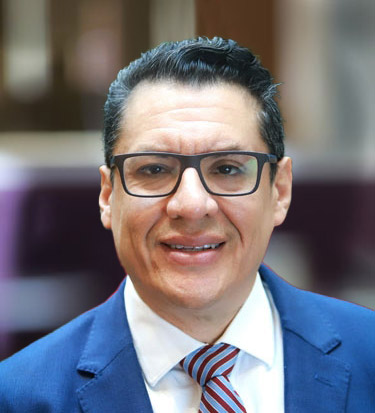 Christian Abasto
Director of the Legal Advocacy Unit (LAU)
Christian Abasto has been zealously advocating for the poor and persons with disabilities for over 21 years. Christian is the Legal Advocacy Unit Director of Disability Rights California (DRC). The Legal Advocacy Unit (LAU) is DRC's core Protection & Advocacy legal program, tasked with fulfilling our federal mandate to defend the rights of people with disabilities in California. We have approximately 58 attorneys and 66 advocates and support staff in six offices throughout California: Sacramento, Oakland, Fresno, Los Angeles, Ontario and San Diego.
Before joining DRC, Christian was the Director of Litigation at the Public Law Center where he supervised complex litigation and policy advocacy matters. Christian was also the Managing Attorney of the Housing and Eviction Defense Units at the Legal Aid Foundation of Los Angeles. He handled appeals to the United States Court of Appeals for the 9th Circuit, the California Court of Appeal, and the Appellate Division of the Los Angeles Superior Court. Christian was lead counsel in the 9th Circuit published decision, Barrientos v. 1801-1825 Morton LLC, 583 F.3d 1197 (2009). The decision established positive precedent regarding federal preemption, Section 8 vouchers, and local rent control laws. Christian received a B.A. from the University of California, San Diego and his J.D. from the University of California, Davis in 1997.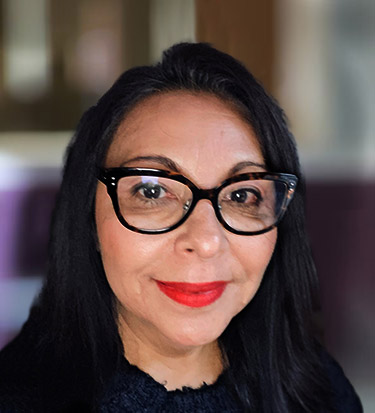 Rosa Alas
Legal Operations Manager
Rosa Alas is the Legal Operations Manager developing efficient and progressive office management to ensure a competent and united support team for the legal advocacy staff.
Rosa began her DRC career in 1985, working tirelessly on the "Baby Lopez" litigation case, which ultimately allowed a mother to keep her infant with disabilities at home for the final few years of his life. At the time, as a new mother herself, Rosa felt the anguish and determination the mother felt—igniting Rosa's passion for protection and advocacy on behalf of people with disabilities. She has since helped form the first agency-wide diversity committee to shape DRC's work with underserved and diverse communities.
Rosa's goal is to build a legal support team with members who reach their highest potential, who feel they are valued, and who make a positive difference in our clients' lives. Rosa has an Associate's degree inBusiness Administration with an emphasis in Computer Science and a Paralegal Certificate.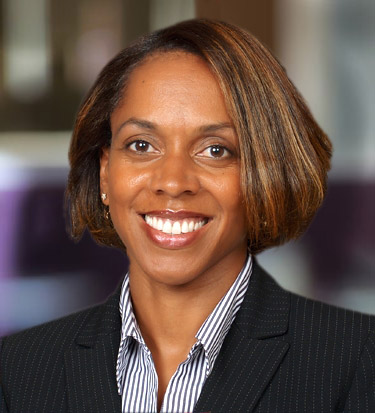 Candis Bowles
Senior Managing Attorney
Ms. Bowles is Sr. Managing Attorney who works with DRC's Leadership Team to shape agency-wide policies and practices and helps steer the Legal Advocacy Unit.
Since Ms. Bowles joined DRC in 2008, she has participated in a variety of advocacy efforts that have improved the lives of children. Her notable cases include Sam Doe et al v. Pasadena Unified School District, a case in which plaintiffs sought to end segregation of students with behavior related disabilities. She was also counsel in A.C. v. Schwarzenegger, a case against the State of California, local and state defendants for failing to provide educationally-related mental health services to students. Ms. Bowles and her practice group also represent youth in a number of systemic advocacy matters aimed at reforming juvenile facilities, court schools, county offices of education and local education agencies that fail to provide integrated mental health, behavioral and trauma-informed services for youth involved in the juvenile justice and dependency systems. Ms. Bowles also works on policy and advocacy to end bullying, restraint and seclusion and segregation of students with disability related behaviors.
Ms. Bowles is a graduate of the University of California Berkeley where she majored in East Asian Languages – Japanese Studies. She attended law school at the University of Southern California.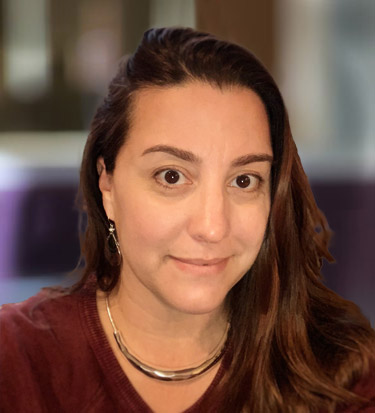 Shannon Cogan
Acting Director, OCRA and WIPA
Shannon Cogan is the Acting Director of the Office of Clients' Rights Advocacy and Work Incentives Planning Assistance programs.  She works collaboratively to lead the advocates asserting and protecting the rights of people with disabilities.  Shannon considers herself a lucky lawyer to be able to advance the mission of Disability Rights California to defend, advance, and strengthen the rights and opportunities of people with disabilities.
Shannon became a disability rights lawyer due to her experiences advocating for her own child in disability-related systems.  Previously she was a civil trial lawyer, and also ran a non-profit organization providing adaptive and rehabilitative equipment to children with disabilities.  Shannon grew up in rural northern California.  She is a graduate of U.C. Berkeley School of Law and her undergraduate degree is in computer science, cum laude, from Smith College.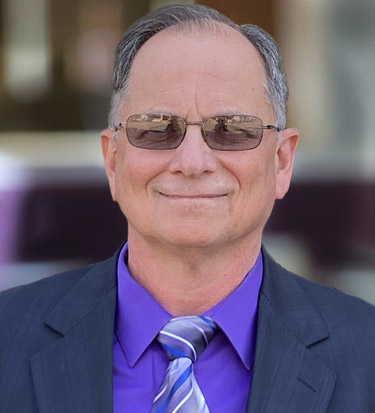 Terry Dickinson
Operations Manager
Terry Dickinson joined DRC as the Operations Manager in April of 2019. He has more than 20 years of experience in Building and Operational Management. He is responsible for property, equipment and lease management, service contracts, insurance, maintenance and capital expenditure budgets, inspection and safety of facilities and improves systems, policies, procedures and organizational planning.
Prior to joining DRC, he was the Facility Director for almost 3 years at a Retirement Facility that offered several levels of care for the aging including; skilled nursing, memory care and personal care.
He worked 29 years with the California Department of Corrections, the last 6 of those years as an Associate Warden of Business Services over 13 Community Correctional Facilities and several Out-of-State Facilities housing lower level inmates. He has a degree in General Science.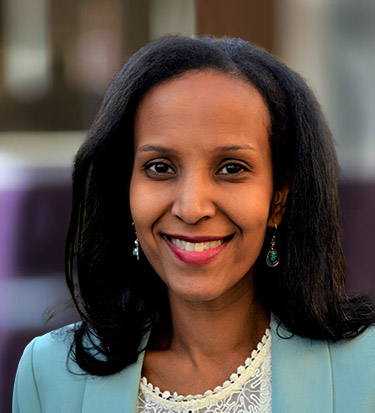 Loule Gebremedhin
Associate Director-Engagement, Diversity, Equity & Inclusion
Loule Gebremedhin is the Associate Director-Engagement, Diversity, Equity & Inclusion who works with DRC's staff to integrate greater representation, equity, belonging and care into the organizations practices and policies and oversees employee relations and engagement functions. Loule is committed to championing a work environment where all voices are valued and people can bring their whole selves to work.
Loule is an inclusive leader, with over a decade of experience in human resources and inclusion within nonprofit organizations. Loule joined DRC in 2020, prior to that, Loule was Associate Director of HR, Diversity & Inclusion at Family Services, based in Poughkeepsie, NY. In this capacity Loule managed the day-to-day operations of the HR department and spearheaded the organizations diversity, equity and inclusion efforts. Prior to that, Loule was Director of Administration, for Health & Welfare Council of Long Island where she led the HR and finance functions.
Loule has a Master's of Science in Nonprofit Management, a Bachelor's in Speech Communications and Rhetorical Studies, and is certified as a Professional in Human Resources-California (PHRca) by the HR Certification Institute.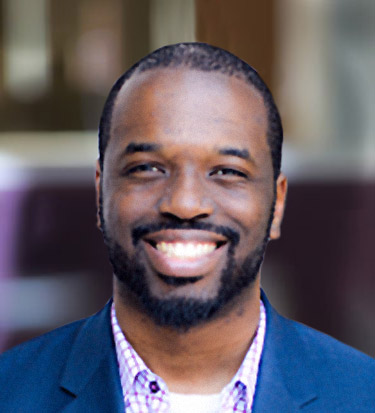 Eric Harris
Director of Public Policy
Eric Harris is DRC's Public Policy Director with an extensive career working closely with disability leaders, community members, and elected officials throughout the country to progress change for the disability community.
Harris brings significant political, federal, and state policy experience, having worked for Congresswoman Barbara Lee, the Democratic National Committee, and the NAACP of California.
He started his time at DRC almost two years ago, working in legislation and strategic partnerships, and community engagement. He is a member of the State Independent Living Council as a Governor Newsom appointee and a board member of the Resources for Independent Living in Sacramento.  He grew up in Sacramento, California, and was an elite wheelchair basketball player.
"Creating public policy that improves the lives of people with disabilities has been my life's mission.  I look forward to working closely with intersectional disability leaders throughout the state to improve the lives of all people with disabilities."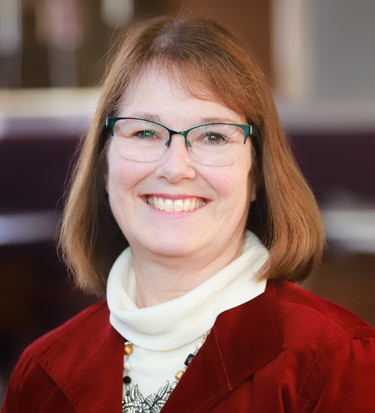 Karen Keene
Finance Director
Karen Keene joined DRC as Finance Director in April 2016. She has more than 30 years of experience in accounting, finance, and administration in both corporate and non-profit organizations. Karen is responsible for all accounting functions at DRC.
Prior to joining DRC, Karen was the Chief Financial Officer for Volunteers of America, Utah. It addresses homelessness, substance abuse, mental illness, and domestic violence. Karen has a Bachelor's Degree in Business Administration from The College of Idaho. She has a Master's Degree in Non Profit Management from Regis University. Her passion is nonprofit work.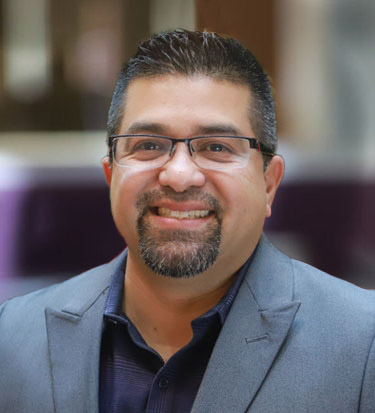 Jesse Magano
Information Technology Director
Jesse Magano is DRC's Information Technology Director. Jesse leads DRC's creative and diverse IT team. He is responsible for technology planning, governance and policy, resource allocation and security.
Jesse has worked in the IT field for over 24 years. He has a Degree in Information Technology and Computer Systems Engineering. He holds certifications for Microsoft servers, applications and development platforms.
Before DRC, Jesse spent 8 years in IT roles in web development, network design and consulting. He worked for the State of California's Health and Human Services Data Center.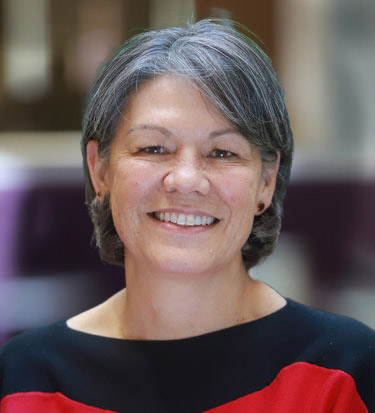 Michele Mudgett
Director of the California Office of Patients' Rights (COPR)
Michele Mudgett is the Director of the California Office of Patients' Rights Advocacy. She is responsible for the five state hospital advocacy programs. She gives statewide mental health trainings for Patients' Rights Advocates.
The training is about advocacy basics and new laws. She oversees county advocacy program reviews.
Michele has 28 years of experience in the mental health field as both an advocate and a provider. She has been on regulatory, legislation, and policy committees. Michele give training on changes in the law and how to apply them.
She is experienced with people who live in forensic facilities. She also knows about the history of the Departments of Mental Health and State Hospitals and about changes in mental health services and philosophy.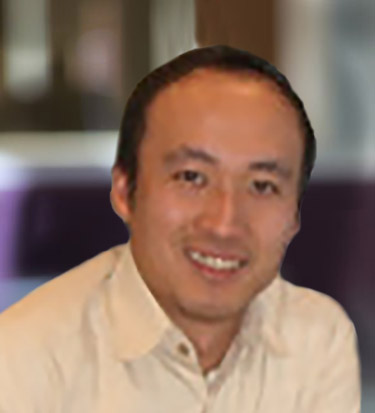 Jung Pham
Director of Consumer Assistance Payee Review and Investigations (CAPRI)
Jung Pham is the director of Consumer Assistance, Payee Review, and Investigations (CAPRI).   DRC's CAPRI program investigates individual rights violations ranging from physical abuse to financial exploitation against consumers in a variety of residential and community settings. 
Jung has been with DRC for over 12 years working primarily on issues involving crimes, abuse, and exploitation against individuals living with disabilities.  His advocacy centers around collaborative justice advanced through investigations, policy development, grassroots initiatives, and case-studies.  
Jung is particularly passionate about working on opportunities to advance the rights, safety, and independence of individuals living in community congregate settings.  He was a founding member of Independent Living Coalitions in Santa Clara, San Bernardino, and Alameda counties.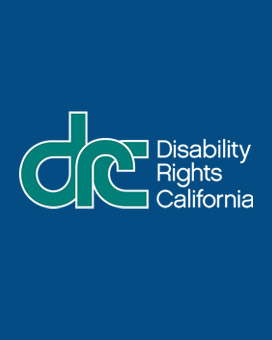 Melody Pomraning
Communications Director
Melody Pomraning is the Communications Director leading DRC's communications team and developing communication strategies for public engagement and brand awareness. She oversees external messaging and creative for the website, social media, press releases, videos, reports, publications/self-advocacy resources, outreach events, public policy, advocacy, and cases while managing all media relations.
She is a visionary leader with 14+ years' developing integrated marketing communications and brand strategies for both profit and non-profit organizations, specializing in creative messaging and storytelling.
She has an undergraduate degree in psychology from Sacramento State University, a Master of Business Administration (MBA) in Management and Leadership, and a Master of Business Administration (MBA) in Marketing from the University of Saint Mary.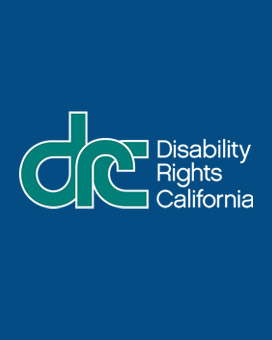 Chris White
Human Resources Director
Chris White, SPHR (Senior Professional in Human Resources), obtained her Bachelor's degree in psychology from U.C. Davis.
For over 20 years, Chris has worked in for-profit and non-profit sectors, including construction, technology, mental health, and healthcare. Since 2014 she has focused on mental health specialties.
Chris lives in the Sacramento area with her husband and their three cats. She enjoys reading, playing piano, and working as a bereavement and grief coach.
She is happy to join DRC  to support employees who serve the disability community.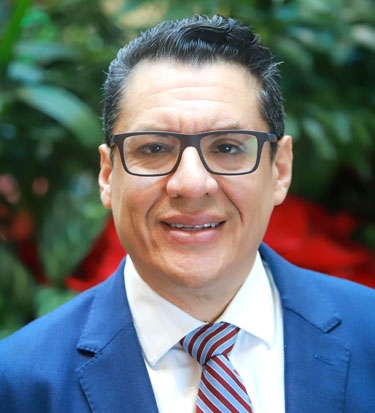 Director of the Legal Advocacy Unit (LAU)
Christian Abasto has been zealously advocating for the poor and persons with disabilities for over 21 years. Christian is the Legal Advocacy Unit Director of Disability Rights California (DRC). The Legal Advocacy Unit (LAU) is DRC's core Protection & Advocacy legal program, tasked with fulfilling our federal mandate to defend the rights of people with disabilities in California.