Director of Office of Clients' Rights Advocacy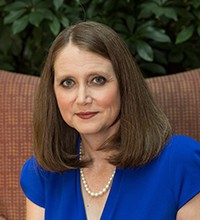 Katie Hornberger is the Director of the Office of Clients' Rights Advocacy. She has been with OCRA for more than fifteen years. She worked as a supervisor and as the Clients' Rights Advocate for clients of both Harbor Regional Center and North Los Angeles County Regional Center.
She represented clients in a variety of matters including public benefits, education, regional center, and discrimination cases.  Katie has trained the community and served on many committees.
Prior to practicing law, she was a special education and early intervention teacher.  She also was an in-home behavior therapist for children with Autism. Katie received her undergraduate degree from the University of California, Irvine and earned her J.D. from Pepperdine University School of Law.