November is National Family Caregivers Month
Celebrating when #CaregiversConnect
One in five adults in the United States are unpaid family caregivers handling responsibilities ranging from grocery shopping to helping loved ones perform daily functions.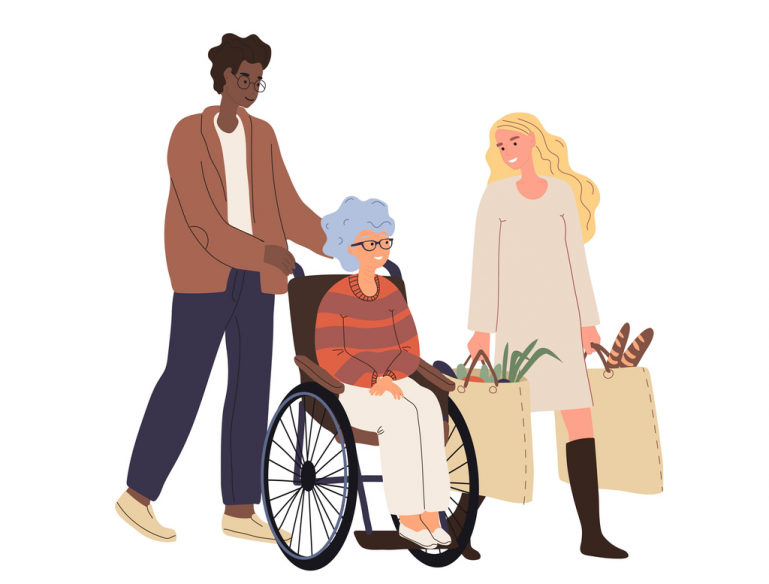 November is recognized as National Family Caregiver's Month, and this year's theme is #CaregiversConnect. When caregivers connect, whether to share information or support, it can help them feel less alone.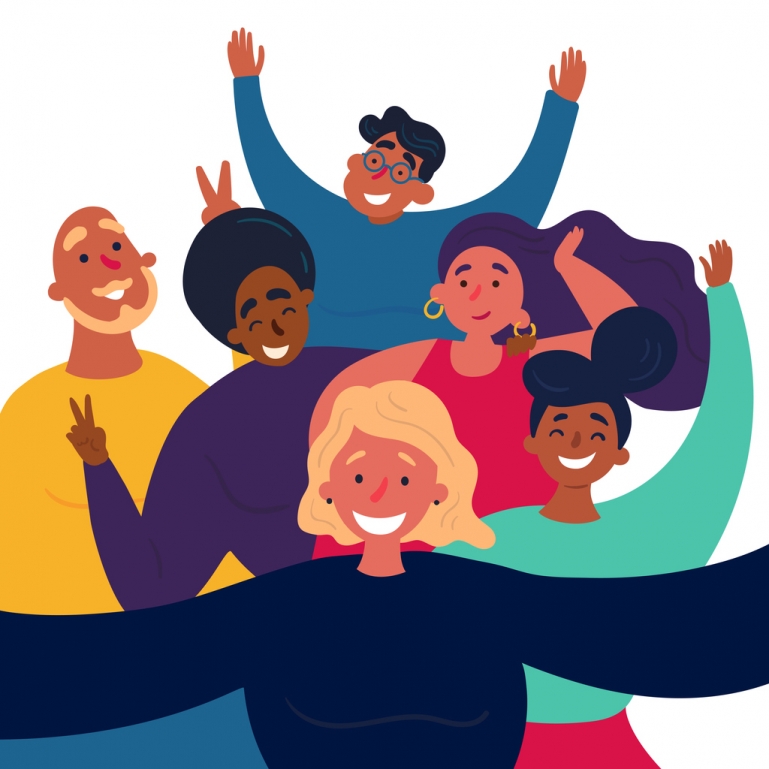 Caregivers are all around us, from your neighbor who manages her father's medications and appointments, to your grocery cashier who supports their siblings with disabilities. Providing care to a family member is something that could potentially impact anyone for a period of time whether because of injury, newly acquired disability, or illness. Caregiving can have a significant impact on the life of the person providing care—from their physical and mental health to putting a strain on work and social activities.
At Disability Rights California, we have an employee resource group (ERG) for family members with disabilities. The goal of the ERG is to be a resource of information and support, in a safe environment, for anyone who is currently an advocate for their family member(s), or for those who are considering stepping up into that role, using individual and collective experiences of the group as a foundation.
We asked members of the ERG to share about the caregiving they have witnessed or experienced in their own lives.
DRC's Employee Resource Group for Family Members with Disabilities First- Hand Experiences
For DRC Advocate and family members with disabilities ERG member Christina Fleeton, caregiving from afar means relying on others to check-in on her elderly father. While Fleeton lives in the bay area, she has utilized the Meals on Wheels service for the past three years to deliver a daily meal to her dad who lives in Sacramento.
Meals on Wheels offers free home-delivered meals to older adults who have difficulty leaving their homes or making meals for themselves. Meals on Wheels volunteers also provide friendly visits, status checks, and other safety-net services.

"I feel at peace knowing that each day he [Fleeton's father] has a healthy meal delivered weekly for free," Fleeton said."I also love the fact that they talk to my father too. The people are volunteers, and he loves to talk…sometimes he gets lonely, and he looks forward to speaking with the people that drop off the food."
– Christina Fleeton

A Message for Mom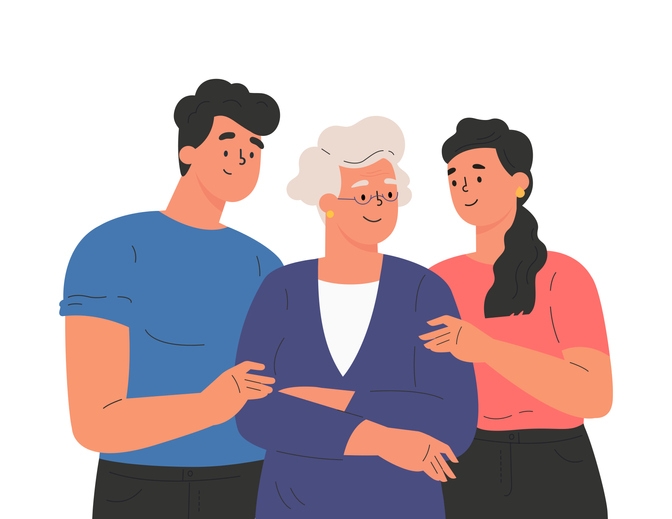 For DRC Senior Advocate and family members with disabilities ERG member Ivan Guillen, caregiving reminds him of his mother Martha who cares for his sister Jessica who has intellectual and developmental disabilities. Ivan shared that his mother goes above and beyond the expectations of a parent caregiver, which in turn, makes a difference in Jessica's life.

"As her [Jessica's] IHSS provider and main advocate, my mom has also taught other mothers who are in similar positions but who have less resources and experience with government systems, how to access resources and navigate the many complicated programs like regional center, Social Security and various county services for their disabled loved ones,"
– Ivan Guillen

#CaregiversConnect
Providing care to a family member can be an isolating experience, both physically and socially. This year's NFCM theme #CaregiversConnect, highlights the importance of connections as a tool for sharing information, support, experiences and more. Connecting, whether through attending virtual support group meetings, exchanging stories in a doctor's waiting room, or sharing a moment of reprieve with a friend, all help build circles of support for a caregiver.
Together these moments of connection can help caregivers feel less isolated, serving as a strong reminder—you are not alone!
To Learn More About Self-Advocacy View Our Fact Sheets:
15 Tips for Parent & Family Member Advocates

This fact sheet includes tips to help you prepare for meetings, develop the best plan for your child or family member, and resolve conflicts that may arise in the process.

This fact sheet includes tips to help you prepare for meetings, develop a service plan, and resolve conflicts that may arise in the process.