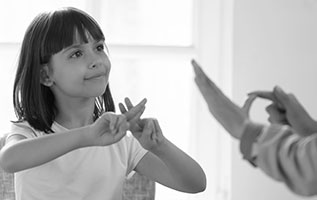 2019

LEGISLATIVE
SCORECARD
This scorecard is designed to let you know where your California legislators stand on a variety of issues critical to the disability community.
Cases
On February 6, 2020 DRC filed an Amicus Brief in the 9th Circuit Court of Appeals in Doe v. Trump, a case challenging President Trump's "Proclamation on the Suspension of Entry of Immigrants Who Will Financially Burden the United States Healthcare System" (PP 9945).
Announcement
The Census Bureau will begin inviting people to participate in the 2020 Census in March of 2020. The 2020 Census is closer than you think! Here's a quick refresher of what it is and why it's essential that everyone is counted.
Legislative Advocacy
2019
DRC's legislative staff advocate in the California State Legislature and with the Governor on legislation and the state budget. We focus on legislation and budget items that impact people with disabilities and public programs that provide services and supports.
Featured Publication
This Manual is a joint project between Disability Rights California and Justice in Aging, and replaces the "In-Home Supportive Services Nuts & Bolts Manual." The IHSS Advocates Manual is geared towards attorneys and advocates.
While people with disabilities make up 22% of the American public according to figures released by the Center for Disease Control and Prevention (CDC) in August 2018, they remain largely a neglected, albeit sizeable minority...
Sign up for Updates
Enter your name and email address below to sign up for news from Disability Rights California.
How We're Making a Difference
40+
years of serving people with disabilities.
26,000+
individuals served by our staff.
607,688
individuals impacted through our systemic litigation.
400+
publications created with many translated into 11 languages.
MAKE A DIFFERENCE
Support Disability Rights California