DRC Letter to Governor Newsom - Requests for COVID-19 State Action on Behalf of Homeless Individuals
Although the Business, Consumer Services and Housing Agency (BCSHA) issued some guidance to homeless assistance providers on March 18, 2020, shelters are not complying.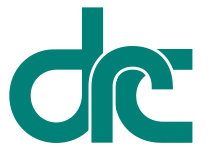 DRC Letter to Governor Newsom - Requests for COVID-19 State Action on Behalf of Homeless Individuals
March 27, 2020
The Honorable Gavin Newsom
State of California
1303 10th Street, Suite 1173
Sacramento, CA 95814
Dear Governor Newsom:
Thank you for the State's swift efforts to assist unsheltered Californians during this public health crisis. The allocation of $250 million in emergency funds1 will save many lives and protect the health and safety of the tens of thousands of homeless people in the state.
To advance the goal of protecting unsheltered Californians and the broader community, we urgently request that the State condition receipt of this funding on compliance with new CDC guidance2 and with the proposed protocols below. In addition, we respectfully request that the State monitor and enforce compliance in the weeks to come.
Although the Business, Consumer Services and Housing Agency (BCSHA) issued some guidance to homeless assistance providers on March 18, 2020, shelters are not complying. Disability Rights California3 has received multiple reports that homeless individuals, especially those who have disabilities or are in higher-risk categories for severe illness, are being moved into crowded and unsafe shelters, often against their will, rather than safe housing arrangements. To address these abuses, we request that you direct local government to follow the protocols outlined below to address shelter conditions and minimize overcrowding, and also authorize the appropriate agencies to take strong action to ensure that these protocols are followed.
Dangerous Conditions Statewide at Shelters
As you know, an outbreak of COVID-19 would spread rapidly through the congregate living environments commonly found at homeless shelters. Such an outbreak would be devastating, particularly given that many homeless individuals are in higher risk categories.4 We describe alarming reports from five counties, but the additional monitoring that we request will undoubtedly uncover many more examples.
In Orange County, shelters in Orange County have run out of soap, toilet paper, and hot water, and rarely provide facility cleaning.5 An immunocompromised homeless man with heart disease, diabetes, and one functional lung has been staying in cavernous congregate shelter intended for 250 people that now houses twice that number6, with obvious risks of increased coronavirus transmission.
In Sacramento, a congregate emergency shelter has "locked down" residents, prohibiting them from entering and exiting freely so that they cannot step outside to get fresh air, social distance from each other or access other social services. If residents do exit, the shelter will not let them reenter.
In San Francisco, homeless shelters may house as many as 2,000 adults; in some, hundreds of people sleep directly on the floor, which local officials agree makes it impossible to protect the residents from infection.7
In Los Angeles, the City is moving homeless people into congregate recreational centers with no on-site medical support.8 Cots are spaced a few feet apart and residents report no access to hot water or soap.
In San Diego, the County established a tent park but provides residents with no information about COVID-19 or preventative measures and inadequate access to soap and water. The County also continues to ticket people living safely in their own personal tents or vehicles and orders homeless people to move along even when they have no safer alternative location.9
Take immediate steps to ensure the safety of shelter residents.
DRC is lead class counsel in an Orange County case in which a federal court oversaw the movement of mass numbers of unhoused individuals from an outdoor encampment into motels, hotels or other housing facilities. Ramirez et al. v. County of Orange, Case no. 8:18-cv-00220-DOC-KES, Central District of California.10 We request that the Governor and the BCSHA adopt reasonable protocols based on best practices and lessons developed in that litigation and the CDC guidelines, and then monitor and ensure the 58 counties follow these protocols and procedures. While shelters are critical in addressing the homelessness, the conditions issues at the shelters are exacerbated by this pandemic and the CDC guidelines must be prioritized. DRC requests the following policies and protocols be put in place:
Cities and counties must require congregate emergency shelters to do the following:

For shelter residents, allow them to self-identify the appropriate housing options, funded by the State and counties, to leave the shelter and provide the means to achieve this:

Prioritize individuals in the CDC higher-risk categories;
Provide rental assistance to include security deposit and six months' rent for individuals to find private market housing;
Provide emergency housing vouchers in conjunction with the local public housing authorities, immediately, through all homelessness and housing initiatives;
Provide stays at motels or hotels with long-term options with ability to store belongings and property; and
Arrange for food vouchers and basic expense vouchers for all individuals relocated;

Staff healthcare professionals at all sites to ensure ongoing care and education on health and safety during a pandemic;
Provide sanitation stations, soap, and additional accessible bathrooms and showers;
Do not lock down shelters so that individuals will be able to practice social distancing during the day;
Follow CDC recommendations for emergency plans;11
Identify and address potential language, cultural, and disability barriers to ensure effective communication about COVID-19 information to workers, volunteers and individuals at the shelters;
Stop sweeps of encampments and stop ticketing people living in vehicles to reduce the flow of people into crowded shelters
The CDC recommends that local governments refrain from encampment sweeps unless housing is available. The CDC guidance specifically states:
In the context of COVID-19, the risks associated with sleeping outdoors in an encampment setting are different than with staying indoors in a congregate setting such as an emergency shelter or other congregate living facility. Outdoor settings may allow people to increase distance between themselves and others. However, sleeping outdoors does not provide protection from the environment, quick access to hygiene and sanitation facilities, or connection to healthcare. The balance of risks should be considered for each individual experiencing unsheltered homelessness.14
This important advice is missing from the BCSHA Interim Guidance, which may have disastrous consequences. The State must ensure that every local jurisdiction refrain from mass sweeps of homeless encampments during this pandemic and instead offer homeless people a choice of housing options, including remaining safely in place in a tent if they wish, as noted above. People with disabilities are in the best position to know about their own health conditions and disability-related needs. The most effective service delivery systems recognize an individual's right to self-determination. Moving individuals into over-crowded congregate facilities against their wishes will result in serious and possibly life-threatening harm.
We call on the State to enact a moratorium on enforcement of state and local laws and ordinances that compromise homeless individuals' ability to engage in social distancing and self-quarantine. These include laws and ordinances that:
Ban people from living in their vehicles;
Result in towing, ticketing and citations for quality of life laws, such as towing for five or more citations, expired license tags, overnight parking or inoperable vehicle citations; or
Result in sweeps of encampments that prevent people from remaining safely in their tents.
It is crucial that the State's response to this pandemic adequately addresses the need of homeless people. While some jurisdictions are doing a good job, many are putting homeless individuals in danger. It is not possible to obtain positive public health outcomes without meeting the needs of our community's most vulnerable populations. We appreciate your prompt attention to these critical issues. If you would like to discuss these concerns and requests, please contact Lili Graham at Lili.Graham@disabilityrightsca.org or (619) 814-8523.
Sincerely,
Andrew J. Imparato
Executive Director
Disability Rights California
Lili V. Graham
Litigation Counsel
Disability Rights California
CC:
Secretary Lourdes M. Castro Ramirez
Business, Consumer Services and Housing Agency
915 Capitol Mall, Suit 350-A
Sacramento, CA 95814
Jason Elliott
Senior Counselor for Housing and Homelessness
1303 10th Street, Suite 1173
Sacramento, CA 95814
Senator Toni G. Atkins
Senate President Pro Tempore
State Capitol, Room 205
Sacramento, CA 95814
Assembly Speaker Anthony Rendon
Speaker of the Assembly
State Capitol, Room 219
Sacramento, CA 95814
Alicia Sutton
Deputy Secretary for Homelessness
Business, Consumer Services and Housing Agency
915 Capitol Mall, Suite 350-A
Sacramento, CA 95814
Secretary Mark Ghaly, MD, MPH
Health & Human Services Agency
1600 Ninth Street, Room 460
Sacramento, CA 95814
1 Cal. Exec. Order No. N-32-20 (signed March 4, 2020), available online at: https://www.gov.ca.gov/wp-content/uploads/2020/03/3.18.20-EO.pdf; S.B. 89 COVID-10 Emergency Homelessness Fund Grant Allocations of $100 million. Dated March 19, 2020. Available online at: https://www.bcsh.ca.gov/hcfc/coronavirus19/allocations.pdf. – (Return to main document)
2 Interim guidance for homeless service providers to plan and respond to coronavirus disease 2019 (COVID-19). Centers for Disease Control and Prevention. Available online at: https://www.cdc.gov/coronavirus/2019-ncov/community/homeless-shelters/plan-prepare-respond.html (accessed on March 24, 2020); Interim Guidance for Responding to Coronavirus Disease 2019 (COVID-19) Among People Experiencing Unsheltered Homelessness. Centers for Disease Control and Prevention. Available online at: https://www.cdc.gov/coronavirus/2019-ncov/community/homeless-shelters/unsheltered-homelessness.html (access on March 24, 2020). – (Return to main document)
3 Disability Rights California (DRC) is the State of California's Protection and Advocacy Agency that protects the rights and interest of Californians with disabilities. DRC investigates allegations of abuse and neglect on behalf of individuals with disabilities. In California, a disproportionally high number of the State's estimated 150,000 person homeless are individuals with disabilities. Efforts to protect this population during the pandemic must meet the needs of persons with disabilities. – (Return to main document)
4 Don Thompson, John Antczak, and The Associated Press, 60,000 homeless could end up infected with coronavirus, California governor says. Fortune. Dated March 29, 2020. Available online at: https://fortune.com/2020/03/19/homeless-coronavirus-california-gavin-newsom/. – (Return to main document)
5 'If I get it, I die': homeless residents say inhumane shelter conditions will spread coronavirus. The Guardian. Dated March 19, 2020. Available online at: https://www.theguardian.com/world/2020/mar/19/if-i-get-it-i-die-homeless-residents-say-inhumane-shelter-conditions-will-spread-coronavirus. – (Return to main document)
6 Theresa Walker and Jordan Graham, Maggots, sexual abuse, filthy bathrooms: Orange County homeless shelters' grim conditions detailed in ACLU report. The Orange County Register. Dated March 14, 2019. Available online at: https://www.ocregister.com/2019/03/14/aclu-report-alleges-abuse-unsanitary-conditions-common-at-orange-county-homeless-shelters/. – (Return to main document)
7 Adam Beam, California Rushes to Prevent Virus Spread Among the Homeless. U.S. News. Dated March 29, 2020. Available online at: https://www.usnews.com/news/health-news/articles/2020-03-19/california-rushes-to-try-to-contain-virus-among-the-homeless. – (Return to main document)
8 Doug Smith, Benjamin Oreskes, Emily Alpert Reyes, David Zahniser. L.A. rushes to open homeless shelters. But will they be 'hotbeds' of coronavirus infection? The Los Angeles Times. Dated March 21, 2020. Available online at: https://www.latimes.com/homeless-housing/story/2020-03-21/coronavirus-homeless-shelters-los-angeles. – (Return to main document)
9 Phil Diehl, ACLU asks cities to stop ticketing homeless: Street people face increasing threat from COVID-19. The San Diego Union-Tribune. Dated March 24, 2020. Available online at: https://www.sandiegouniontribune.com/communities/north-county/oceanside/story/2020-03-24/aclu-asks-cities-to-stop-ticketing-homeless. – (Return to main document)
10 Anh Do, Orange County officials agree to extend motel stays 'on a case-by-case basis' for Santa Ana River homeless, Los Angeles Times, March 17, 2018, https://www.latimes.com/local/lanow/la-me-ln-oc-homeless-20180317-story.html. – (Return to main document)
11 Interim guidance for homeless service providers to plan and respond to coronavirus disease 2019 (COVID-19). Centers for Disease Control and Prevention. Available online at: https://www.cdc.gov/coronavirus/2019-ncov/community/homeless-shelters/plan-prepare-respond.html (accessed on March 24, 2020). – (Return to main document)
12 Whole Person Care Pilots. Department of Health Care Services. Available online at: https://www.dhcs.ca.gov/services/Pages/WholePersonCarePilots.aspx (accessed on March 24, 2020). – (Return to main document)
13 Health Homes Program. Department of Health Care Services. Available online at: https://www.dhcs.ca.gov/services/Pages/HealthHomesProgram.aspx (accessed on March 25, 2020). – (Return to main document)
14 Interim Guidance for Responding to Coronavirus Disease 2019 (COVID-19) Among People Experiencing Unsheltered Homelessness. Centers for Disease Control and Prevention. Available online at: https://www.cdc.gov/coronavirus/2019-ncov/community/homeless-shelters/unsheltered-homelessness.html (access on March 24, 2020). – (Return to main document)