Vision, Mission, Advocacy Principles
Mission, Vision, Values, Commitment to Diversity, and Advocacy Principles
Our Mission
Disability Rights California advocates, educates, investigates, and litigates to advance the rights, dignity, equal opportunities, and choices for all people with disabilities.
Our Vision
We envision a barrier-free, inclusive, diverse world that values each individual and their voice. In this world, all people with disabilities enjoy the power of equal rights and opportunities; freedom from abuse, neglect, and discrimination; dignity; and respect for their choices based on their own goals and values.
Our Values
Make a difference, teamwork, integrity

Make a Difference
Be the change we want to see
Live our Vision; Advance our Mission
Be creative, innovative, and daring
Strive for excellence

Teamwork
Treat everyone with respect and dignity
Value, support, and celebrate all contributions
Adapt and contribute in new ways
Promote inclusion and diversity

Integrity
Challenge yourself; go beyond what is expected
Take the initiative to solve problems and learn
Be honest, timely, and accountable
Deliver high quality work

Our Commitment to Diversity
California's rich diversity and our vision of creating a barrier free inclusive world are the foundation of our diversity efforts. We recognize becoming a more disability and culturally competent organization is a long-term commitment.
We believe to serve people with disabilities effectively; our board and staff must reflect California. Diversity comes from qualities such as disability, language, ethnicity, gender, age, race, culture, sexual orientation, and life experiences.
As a disability advocacy organization, we are committed to implementing our advocacy principles in the workplace including:
Hiring people with disabilities
Implementing model employment practices including reasonable accommodations and accessibility throughout the workplace
Involving people with disabilities in decision making at all levels of the organization
Our goal is to serve people with disabilities from racial and ethnic diverse communities. To accomplish this, we have a comprehensive outreach program. We use a variety of best approaches to serve the diverse group of Californians with disabilities by:
Valuing different views
Appreciating different learning styles
Recognizing language and cultural issues
To make sure our services are accessible to people who do not speak English or are Deaf, we hire staff who speak other languages, provide interpreters and translate our self-advocacy materials into other languages, formats and American Sign Language.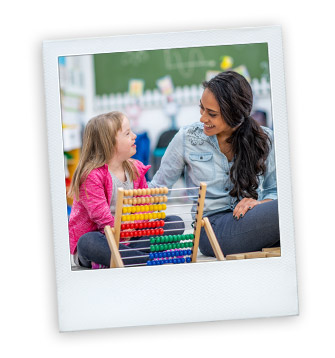 Our Advocacy Principles
Our advocacy will be zealous, dedicated, effective, creative, innovative and daring.
We will take on issues of importance to the disability community even when the outcome is uncertain.
We will integrate a variety of advocacy approaches in all of our work, including self-advocacy, legal, non-legal, media, public policy, legislative and investigatory.
We value diversity. Our staff should reflect the ethnic, language and disability diversity and demographic diversity of California: rural, age, sexual orientation, a range of different life experiences that reflect the disability community.
Our advocacy efforts will affirmatively address the needs of traditionally underserved and underrepresented communities through partnership with such communities.
Our advocacy will be of high quality regardless of the type of service, the nature of the problem or who the client is. We will be honest, prepared, truthful, and informed.
All staff is expected to contribute and their contributions will be valued and respected.
With our patients' rights advocacy, clients' rights advocacy, and legal advocacy:
We will do what the client wants - not what we or others think is best;
We are honest about our limitations, values, resources and the likely outcome;
The client chooses the outcome and the method of achieving the outcome and the client's choices will be treated with respect;
The client actively participates in every stage of the process.