2019 Legislative Scorecard The Scores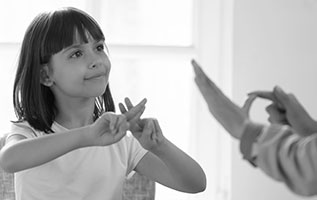 2019

LEGISLATIVE
SCORECARD
The Assembly
| Assembly Member | Party | Votes Cast with DRC | % Cast with DRC |
| --- | --- | --- | --- |
| Kamlager-Dove | D | 15 out of 15 | 100% |
| Aguiar-Curry | D | 14 out of 15 | 93% |
| Bauer-Kahan | D | 14 out of 15 | 93% |
| Berman | D | 14 out of 15 | 93% |
| Bloom | D | 14 out of 15 | 93% |
| Bonta | D | 14 out of 15 | 93% |
| Burke | D | 14 out of 15 | 93% |
| Calderon | D | 14 out of 15 | 93% |
| Carrillo | D | 14 out of 15 | 93% |
| Chau | D | 14 out of 15 | 93% |
| Chiu | D | 14 out of 15 | 93% |
| Chu | D | 14 out of 15 | 93% |
| Cooley | D | 14 out of 15 | 93% |
| Friedman | D | 14 out of 15 | 93% |
| Gabriel | D | 14 out of 15 | 93% |
| Garcia, C | D | 14 out of 15 | 93% |
| Gipson | D | 14 out of 15 | 93% |
| Gloria | D | 14 out of 15 | 93% |
| Gonzalez | D | 14 out of 15 | 93% |
| Grayson | D | 14 out of 15 | 93% |
| Holden | D | 14 out of 15 | 93% |
| Jones-Sawyer | D | 14 out of 15 | 93% |
| Kalra | D | 14 out of 15 | 93% |
| Levine | D | 14 out of 15 | 93% |
| Limon | D | 14 out of 15 | 93% |
| Low | D | 14 out of 15 | 93% |
| McCarty | D | 14 out of 15 | 93% |
| Medina | D | 14 out of 15 | 93% |
| Mullin | D | 14 out of 15 | 93% |
| Muratsuchi | D | 14 out of 15 | 93% |
| Nazarian | D | 14 out of 15 | 93% |
| Quirk | D | 14 out of 15 | 93% |
| Quirk-Silva | D | 14 out of 15 | 93% |
| Rendon | D | 14 out of 15 | 93% |
| Reyes | D | 14 out of 15 | 93% |
| Rivas, L | D | 14 out of 15 | 93% |
| Rivas, R | D | 14 out of 15 | 93% |
| Santiago | D | 14 out of 15 | 93% |
| Stone | D | 14 out of 15 | 93% |
| Ting | D | 14 out of 15 | 93% |
| Weber | D | 14 out of 15 | 93% |
| Wicks | D | 14 out of 15 | 93% |
| Wood | D | 14 out of 15 | 93% |
| Garcia, E | D | 13 out of 14 | 93% |
| Cervantes | D | 13 out of 15 | 87% |
| Eggman | D | 13 out of 15 | 87% |
| Maienschein | D | 13 out of 15 | 87% |
| Rodriguez | D | 13 out of 15 | 87% |
| Boerner-Horvath | D | 12 out of 15 | 80% |
| Daly | D | 12 out of 15 | 80% |
| Irwin | D | 12 out of 15 | 80% |
| O'Donnell | D | 12 out of 15 | 80% |
| Rubio | D | 12 out of 15 | 80% |
| Smith | D | 12 out of 15 | 80% |
| Arambula | D | 11 out of 14 | 79% |
| Frazier | D | 11 out of 14 | 79% |
| Gray | D | 11 out of 14 | 79% |
| Cooper | D | 11 out of 15 | 73% |
| Cunningham | R | 11 out of 15 | 73% |
| Lackey | R | 11 out of 15 | 73% |
| Petrie-Norris | D | 11 out of 15 | 73% |
| Chen | R | 10 out of 14 | 71% |
| Gallagher | R | 10 out of 15 | 67% |
| Melendez | R | 10 out of 15 | 67% |
| Obernolte | R | 10 out of 15 | 67% |
| Salas | D | 10 out of 15 | 67% |
| Voepel | R | 10 out of 15 | 67% |
| Waldron | R | 10 out of 15 | 67% |
| Brough | R | 9 out of 15 | 60% |
| Choi | R | 9 out of 15 | 60% |
| Flora | R | 9 out of 15 | 60% |
| Fong | R | 9 out of 15 | 60% |
| Mathis | R | 9 out of 15 | 60% |
| Mayes | R | 9 out of 15 | 60% |
| Ramos | D | 9 out of 15 | 60% |
| Diep | R | 8 out of 14 | 57% |
| Bigelow | R | 8 out of 15 | 53% |
| Kiley | R | 8 out of 15 | 53% |
| Patterson | R | 8 out of 15 | 53% |
The Senate
| Senator | Party | Votes Cast with DRC | % Cast with DRC |
| --- | --- | --- | --- |
| Allen | D | 14 out of 15 | 93% |
| Atkins | D | 14 out of 15 | 93% |
| Beall | D | 14 out of 15 | 93% |
| Bradford | D | 14 out of 15 | 93% |
| Caballero | D | 14 out of 15 | 93% |
| Dodd | D | 14 out of 15 | 93% |
| Durazo | D | 14 out of 15 | 93% |
| Gonzalez | D | 14 out of 15 | 93% |
| Hertzberg | D | 14 out of 15 | 93% |
| Hill | D | 14 out of 15 | 93% |
| Hueso | D | 14 out of 15 | 93% |
| Jackson | D | 14 out of 15 | 93% |
| Leyva | D | 14 out of 15 | 93% |
| McGuire | D | 14 out of 15 | 93% |
| Mitchell | D | 14 out of 15 | 93% |
| Monning | D | 14 out of 15 | 93% |
| Pan | D | 14 out of 15 | 93% |
| Portantino | D | 14 out of 15 | 93% |
| Rubio | D | 14 out of 15 | 93% |
| Skinner | D | 14 out of 15 | 93% |
| Stern | D | 14 out of 15 | 93% |
| Wieckowski | D | 14 out of 15 | 93% |
| Wiener | D | 14 out of 15 | 93% |
| Glazer | D | 13 out of 15 | 87% |
| Roth | D | 13 out of 15 | 87% |
| Umberg | D | 13 out of 15 | 87% |
| Archuleta | D | 12 out of 15 | 80% |
| Galgiani | D | 12 out of 15 | 80% |
| Chang | R | 11 out of 15 | 73% |
| Hurtado | D | 11 out of 15 | 73% |
| Wilk | R | 11 out of 15 | 73% |
| Borgeas | R | 10 out of 15 | 67% |
| Nielsen | R | 10 out of 15 | 67% |
| Stone | R | 10 out of 15 | 67% |
| Jones | R | 8 out of 13 | 62% |
| Bates | R | 9 out of 15 | 60% |
| Dahle | R | 9 out of 15 | 60% |
| Grove | R | 9 out of 15 | 60% |
| Moorlach | R | 9 out of 15 | 60% |
| Morrell | R | 9 out of 15 | 60% |
The Governor
Gavin Newsom
| Bill | Governor's Action | Vote Cast with DRC |
| --- | --- | --- |
| AB 32 | Signed | Yes |
| AB 365 | Vetoed | No |
| AB 506 | Vetoed | No |
| AB 947 | Signed | Yes |
| AB 1088 | Signed | Yes |
| AB 1172 | Signed | Yes |
| AB 1482 | Signed | Yes |
| SB 10 | Vetoed | No |
| SB 40 | Signed | No |
| SB 78 | Signed | Yes |
| SB 81 | Signed | Yes |
| SB 303 | Signed | Yes |
| SB 329 | Signed | Yes |
| SB 398 | Signed | Yes |
| SB 695 | Vetoed | No |
Total
Yes
10
No
5
Votes Cast with DRC
10 out of 15
% Cast with DRC
67%
Despite important budget and policy advancements in developmental services, special education and health care, our scorecard reflects that the Governor disappointed on the selected key disability-related bills put on his desk.
Of the fifteen scorecard bills the Governor acted on, he vetoed a third of them; thereby scoring lower than nearly all legislators in both houses. Indeed, only six members in the Senate and eleven in the Assembly scored lower.
While we appreciate his support of big picture enhancement of services for Californians' with disabilities, we are hopeful that he will listen to the disability community about important changes that make more refined advances in disability rights.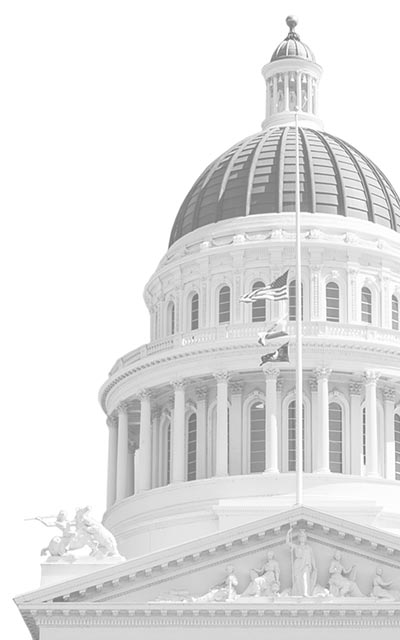 The Governor vetoed bills that would make progress in, for example, improving processes for the employment of persons with disabilities in state civil services, protecting the safety of patients in nursing homes, requiring the translation of documents for non-English speaking special education students, or providing certifications for mental health peer support specialists even though they were supported with near unanimity on the legislature's floor votes.
We are disappointed with the Governor's numerous vetoes of proposals to protect rights, prevent abuse and increase access to services. We are hopeful that in the years ahead, he will do more.