Disability Rights California is Excited to Welcome New Members Appointed to Our Board of Directors
Disability Rights California (DRC) is thrilled to welcome four strong leaders to our Board of Directors.  DRC's work is guided by our board, which is made up of diverse members with strong connections to the communities we serve.  We look for members who embrace what DRC stands for, are leaders in their community, and can work with us to set DRC's strategic direction. 
Andy Imparato, Executive Director of DRC, says, "We were excited to have several extraordinarily strong candidates for our Board during this cycle, and I know the four individuals who were selected to join the Board will bring great experience, expertise and commitment to DRC's mission at a critical time for our community."
Our newly appointed board members include: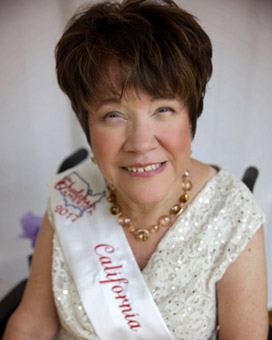 Kathleen Barajas
Kathleen Barajas is a Disability Rights Advocate, an accountant, and President/Founder of Project AIR.  She was born with cerebral palsy and has been actively engaged in the disability community, including serving on various committees such as LAX's Disability Access and Accommodation Advisory Committee, the Department of Rehabilitation's Assistive Technology Advisory Committee, PASC's Registry Review Committee, and the State Council on Developmental Disabilities' Regional Advisory Committee.  She was crowned Ms. Wheelchair California in 2016 and won the Lifetime Achievement Award at the Ms. Wheelchair America 2017 Pageant in Michigan. During this time, she was honored to speak on various disability issues as a Disability Rights Advocate throughout California. 
Kathleen is excited about serving on the Board of Directors to be a strong voice for individuals with significant disabilities, especially those who use augmentative communication and require long-term services and supports. She takes pride in working on issues that improve accessibility in our communities, improve our needed services, and serve as a spokesperson throughout the Los Angeles area.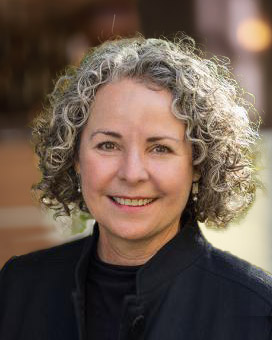 Lauren Clark
Lauren Clark holds a Ph.D. in nursing and is a Professor of Nursing at UCLA, where she holds the Shapiro Family Endowed Chair in Developmental Disability Studies. She's also the Associate Dean for Academic Programs in the School of Nursing.  Her favorite course to teach is one she developed at UCLA to improve the competency of pre-health professions students who care for people with disabilities.  Over her twenty-five-year career, she served on various academic and professional leadership groups, committees, and taskforces at local, national, and international levels.  And she also served on the Ethics Committees of two large national professional groups, the American Anthropological Association and the American Academy of Nursing.  Lauren is the mother of two children with developmental disabilities and has advocated for their rights in education, employment, transportation, healthcare, and community life. 
As a Board member, she is excited to add a focus on health and healthcare, beginning with healthcare provider education and accountability. In nursing, she's aware that health is more than the absence of abuse, neglect, and discrimination, and includes exercising choice and independence to thrive in safe and supportive environments.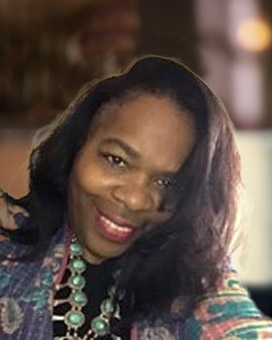 Keris Jän Myrick
Keris Jän Myrick is a leading mental health advocate and executive, known for her innovative and inclusive approach to mental health reform and the public disclosure of her personal story (as featured in the New York Times series: Lives Restored).  She has over 15 years of experience in mental health services innovations, transformation, and peer workforce development. 
Keris is known for her collaborative style and innovative "whole person" approach to mental health.  She is the Vice President of Partnerships at Inseparable, the policy liaison for The National Association of Peer Supporters (N.A.P.S.) and on the Mental Health of America board of directors.  She is the developer and host of the podcast "Unapologetically Black Unicorns" focusing on mental health, race equity and lived experience. And, she is a Co-Editor of the Journal of Psychiatric Services "Lived Experience and Leadership" column and has authored numerous peer reviewed journal articles and book chapters.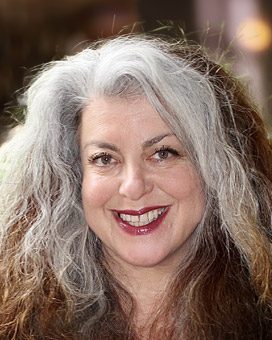 Debbie Toth
Debbie Toth believes that a person should never age out of the ability to experience joy. She is the President & CEO of Choice in Aging where she develops and provides leadership for community-based social and health solutions that bring independence and dignity to elders and adults with disabilities.  Debbie was appointed to California's Alzheimer's Disease and Related Disorders Advisory Committee and most recently served on the Governor's Master Plan for Aging Stakeholder Advisory Committee, shaping the blueprint to create a California for ALL. Through advocacy, policy shaping, and relentless grassroots organizing, Debbie hopes to see a long-term care continuum that allows people to age with community in place.
Debbie fell in love with the aging population in high school while working at the Motion Picture and Television Fund's independent senior housing and has spent more than half her life ensuring that dignity, joy and independence are cornerstones of aging.  She has been honored with numerous awards for her work and advocacy, including Woman of the Year in 2015 in Susan Bonilla's Assembly District 14.  Debbie is a tireless advocate for seniors, persons with disabilities, and the underserved.
Click here to read their full bios and to learn more about all of our Board of Directors.