The Sounds of Success: Disability Rights California's Client Assistance Program Helps J.H. Move Closer to Achieving His Dreams of Becoming a Sound Engineer
Read an Employment Success Story from our Client Assistance Program.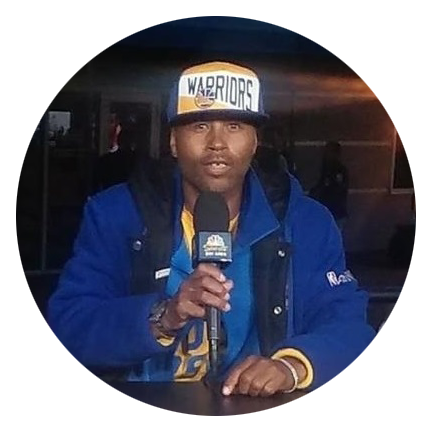 When J.H. found that he was not receiving the support he needed from the Department of Rehabilitation (DOR), he reached out to DRC's Client Assistance Program (CAP). CAP staff helped him re-establish a positive relationship with new counselors at the DOR and begin receiving the services and education he needs to pursue his goals of becoming a sound engineer. Now he is on his way to success, getting excellent grades and working part-time at music events.
Background
J.H. has a passion for music and for helping others. He applied for services from the Department of Rehabilitation (DOR) to receive assistance with work training to become a music engineer.  When J.H applied for services, he had very high expectations of the support that he would receive. He trusted that the DOR would be able to help him navigate through some of the challenges he had faced up to that point. These challenges included living in poverty and dealing with discrimination in many aspects of his life due to both his mental health disability and his race.
Difficulties Obtaining Support from DOR
Unfortunately, J.H. encountered many struggles with getting the services and supports he needed when he initially applied to the DOR. The many rules and policies within the DOR process made it difficult for J.H. to move forward without extra help. Instead of exploring meaningful ways to assist J.H. to better communicate his needs, DOR quickly labeled him as a "complainer." The DOR staff assigned to his case began to make efforts to discourage J.H. from pursuing work training services to pursue his goals. They eventually sent him a letter stating that his request for training services were denied based on their evaluation of his abilities.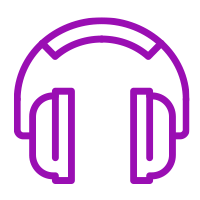 Aside from being denied training services, the relationship between J.H. and the DOR staff assigned to him ended up deteriorating due to the lack of support, trust, and DOR's ineffectiveness in communicating with J.H.  J.H. then contacted DRC's Client Assistance Program (CAP) for assistance.
Advocates from DRC Find Ways to Help J.H.
After advocates Sabrina McCall and Ivan Guillen with CAP reviewed J.H.'s case, they determined that the DOR counselor had wrongly denied J.H. training services. They also discovered that J.H. was capable of being successful in a training program for music engineering based on their own psychologist's evaluation of his abilities. It was evident to CAP that J.H. was not receiving appropriate counseling and guidance and that he was also being denied training services without proper justification.
What was also clear to CAP advocates was that J.H. could no longer continue working with the same DOR staff who did not believe in him. For this reason, CAP staff represented him to help advocate for a change of counselor. CAP explained to the DOR that according to J.H.'s case record, DOR's denial of training services was unjustified.
The DOR acknowledged this was true and agreed to support J.H. with training for him to become a music engineer. 
In addition, CAP advocated for J.H. to have weekly check-in meetings as an accommodation for his disability to help with communication, and to help him get the services he needed in a timely way.
CAP also recommended that they be present during the initial check-in meetings to help J.H. and the DOR develop effective communication strategies. This was also intended to help J.H. re-build trust and a positive relationship with the DOR. Although much of the trauma for how J.H. was treated by his previous DOR staff was still very present, the weekly check-in meetings and the fresh start with a counselor who was supportive and understanding of J.H.'s needs was crucial for J.H. to feel confident in working with the DOR again.
As time passed,
J.H.'s communication skills improved tremendously
due to the consistent check-ins with the DOR. In addition, his computer skills improved due to all of the Zoom meetings and e-mail communication that J.H. was doing as part of his responsibilities.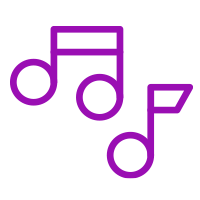 Not only did the weekly check-in meetings help with building appropriate communication, but it also led to easier problem solving, which can be noted through the numerous challenges that J.H. encountered in getting the appropriate reasonable accommodations from his school.  Eventually, the DOR agreed to support J.H. through a private school due to the ongoing problems in getting accommodations from his local community college; however, it was largely due to the consistent check-in meetings and collaboration between J.H., the DOR's counselor, and the CAP program.
Through these collaborations and the implementation of effective communication strategies, J.H. eventually got support from the DOR to attend a private school which is now meeting all of his training needs and is also providing him with the reasonable accommodations that he needs to be successful.
On His Way to Achieving His Sound Engineering Dreams
J.H. is now almost halfway through his training program and received an A on his last midterm exam.  In addition, J.H. has been working part-time as a sound engineer on the weekends working with different DJ's at weddings and other events. He has been able to do this thanks to all he has learned in his classes and the equipment he has received for his training.  J.H. has also been communicating his needs effectively on his own with his new DOR counselor whom he continues to build a positive relationship with.
J.H. is very excited and eager to complete his training and to start working soon.
He is very grateful for DRC's CAP program
for helping him re-establish a positive relationship with the DOR.
Resources
Have a Question or Need Help? Use our Intake Line: https://www.disabilityrightsca.org/get-help