The Global Movement "Giving Tuesday" Transforms Communities
This year Giving Tuesday is November 30, 2021.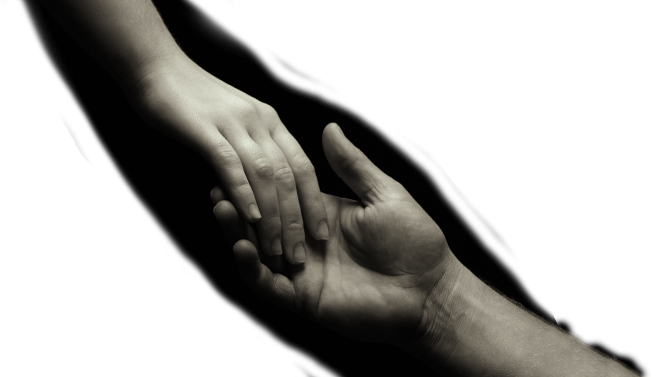 Even as we continue to practice physical distancing, we can remain connected through kindness and generosity and continue to provide emotional, financial, and social supports that nurture our families and communities.  During this season, we reflect with gratitude and want to thank the people we serve, their families, and caregivers. We remain dedicated to ensuring people with disabilities are protected and supported.
What is Giving Tuesday
Giving Tuesday was created in 2012 as a simple idea: a day that encourages people to do good. Over the past nine years, this idea has grown into a global movement that inspires hundreds of millions of people to give, collaborate, and celebrate generosity.
Celebrated the Tuesday following U.S. Thanksgiving, millions of people across the globe show up and give back to causes and issues that matter intending to create a wave of generosity that lasts beyond that day, and makes an impact.
How You Can Get Involved
Join the movement and make a difference today!
Donate early or contribute November 30, 2021
Your contribution helps protect individuals from abuse and neglect all across California and empowers self-advocates to find their voice. Ensuring DRC meets our mission to defend, advance, and strengthens the rights and opportunities of people with disabilities. #DRCGivingTuesday
Learn more about DRC
View our Annual Report that highlights the work we do, the people we serve, and the progress we are making ensuring an inclusive world that provides equal opportunity for all people.   
Help us raise awareness about our work
You can also help us raise awareness by sharing your support on
social media by getting your friends and family involved. Tag us in a social media post and use the hashtag #GivingTuesday and #DRCGivingTuesday.
Share your support on social media and use the hashtag #DRCGivingTuesday to share and get your friends and family involved!
Sample messaging
#DYN for more than 40 years Disability Rights California has helped protect & advance the rights of people with disabilities in education, employment, independence, health, & safety.
Join me in #DRCGivingTuesday on November 30.
and/or
Share what #DisabilityRights means to you and why you gave and/or who you dedicate your #DRCGivingTuesday contribution to.
Facebook: @DisabilityRightsCalifornia
Twitter: @DisabilityCA
LinkedIn: disability-rights-california
Your support makes a difference.
Thank you for your generosity!