May is Mental Health Month. #BeKindToYourMind and Join Disability Rights California to Break the Stigma
May is annually celebrated as Mental Health Awareness Month to bring awareness to the importance of mental health and break the stigma. Far too often, people with mental health disabilities keep their struggles to themselves for fear of being treated differently. But the fact is, mental health issues are common—About 1 in 4 adults have one, according to Johns Hopkins Medicine.
Especially during this challenging pandemic, it's even more important to take care of ourselves and not be afraid to ask for help. Mental health is just as important as physical health, and it's important to remember, we are not alone.
Many people say the social stigma attached to having mental health issues and their discrimination is worse than having the disability itself. Stigma is based on labels - Labels are for jeans and jars, not people. Even mental health providers may stigmatize the people they serve by diagnosing and defining them by their disability. This often prevents people from seeking treatment. As a result, they don't get the help they need, which can make their difficulties worse and make it harder to recover.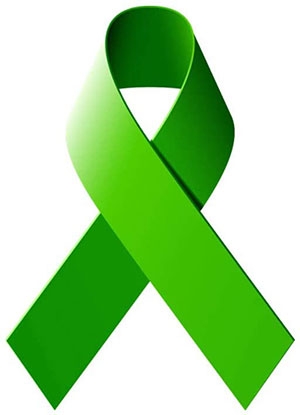 For Mental Health Awareness Month, we encourage you to help us #BreakTheStigma associated with mental health, share your story, and inspire others. #BeKindToYourMind
"There is hope, even when your brain tells you there isn't." ― John Green
Video - Mental Health Stigmas Explained
Join us & Get Involved on Social Media.
Tag us in a social media post and use the hashtag #DRCMental Health2021 #BeKindToYourMind #BreakTheStigma:
Help us #BreakTheStigma associated with mental health by sharing your story & inspiring others. You can also share what makes you feel better and ways you are kind to your mind.
Remember, you are NOT alone. There are many resources to help you feel connected
Mental Health Foundation suggests nature and the environment can make you feel better. Whether it's a park, your backyard, or breathing in fresh air, it's a way to #BeKindToYourMind.
Read more here: https://www.mentalhealth.org.uk/campaigns/mental-health-awareness-week
Other Resources:
Peer-Run Warm Line: 1-855-845-7415. This is a non-emergency resource for anyone in California seeking emotional support.
National Suicide Prevention Lifeline: 1-800-273-8255. Provides 24/7, free and confidential support for people in distress.
Read more here: https://www.mentalhealth.org.uk/campaigns/mental-health-awareness-week
For more information, view our self-advocacy publications/webinars online