Disability Rights California is Excited for Long-Term DRC Employee and Leader Desiree Delonia to be the New Director of Diversity, Equity, Inclusion, and Access (DEIA)
Disability Rights California (DRC) is excited for long-term DRC employee and leader Desiree Delonia to be the new Director of Diversity, Equity, Inclusion, and Access (DEIA). 
Desiree started the position in January 2023.  As the Director of DEIA, she is working to build and promote DRC's culture where people feel empowered to be their true authentic selves in order to do their best work for DRC clients and the communities we serve.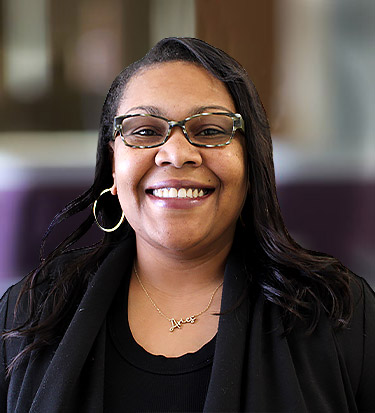 Photo: Desiree Delonia
Desiree Delonia says, "I'm excited to work in collaboration with DRC employees to help move the organization towards positive change of equity and inclusion."
She started her career with DRC over 11 years ago in a temporary position with the Legal Advocacy Unit. She progressed into a position as an office manager and then senior office manager for the Sacramento office. Desiree is proud to be one of the founding members of the Umoja Employee Resource group, which is a space for employees who identify as Black and African American to gather in community.  She previously worked as a legal secretary and also as an instructor for the California Certified Legal Secretary's exam.
Desiree is someone who identifies as a person with a disability.  And in her free time enjoys spending time with her two children and creating abstract acrylic paintings. 
Andy Imparato, Executive Director of DRC, says, "DRC has been on a journey to champion and model diversity, equity, inclusion, and access within our organization and throughout our advocacy.  We remain committed to intersectional advocacy, and we are excited and grateful to have Desiree Delonia in this role to take this work to another level."