Big Sandy Rancheria Tribal POW Wow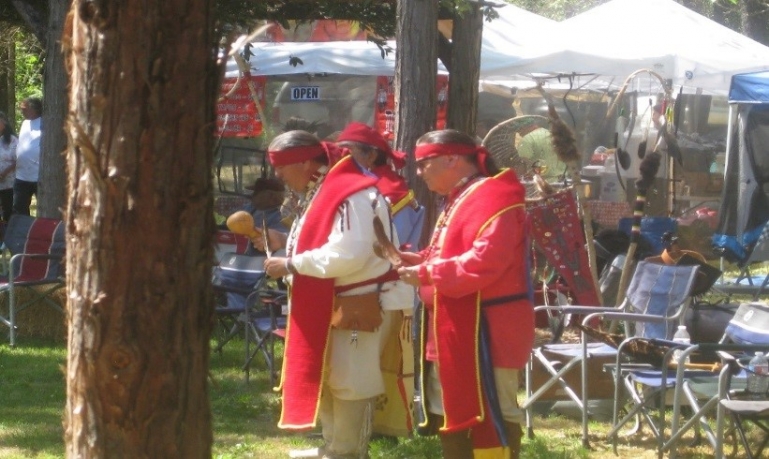 A wonderful turn out of individuals from all over California and even a few from North Dakota came to enjoy the beautiful weather to celebrate the Native American culture on the Big Sandy Tribal Reservation Land in Auberry, CA.
Big Sandy Tribal Council members contacted DRC Outreach staff member, Jesse Lara, to participate their Annual Pow Wow and share information about Disability Rights California's services. It was amazing to see the large, diverse mountain community come together and experience the culture and beauty of the dancers.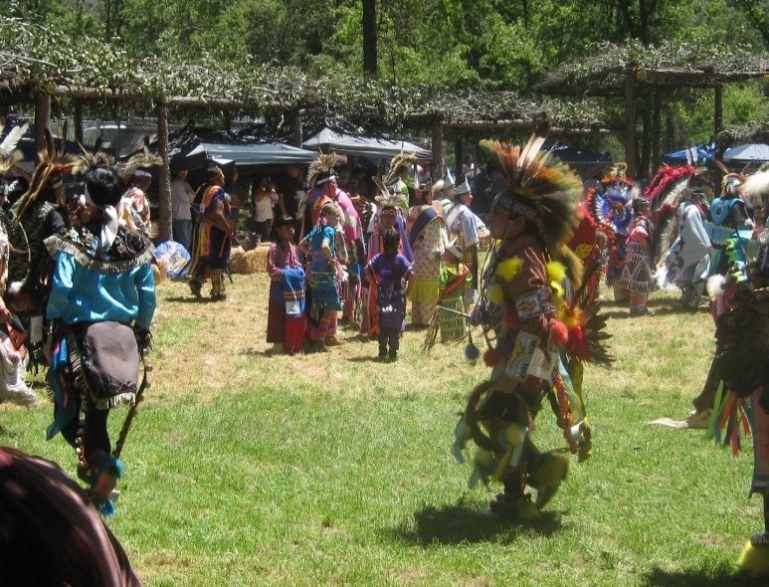 Jesse Lara met and photographed Jason a Native American Dancer in his regalia. Jason traveled from North Dakota perform and participate at the Pow Wow. Close to 45 community members and tribal members visited our booth and received information on Social Security and special education. Members of the community were grateful that we had information to help their families. DRC enjoyed speaking to those who inquired at our booth about the services provided by DRC.