Looking back over Disability Rights California's early years as the state's protection and advocacy agency
Sponsored by Charles Ehrlich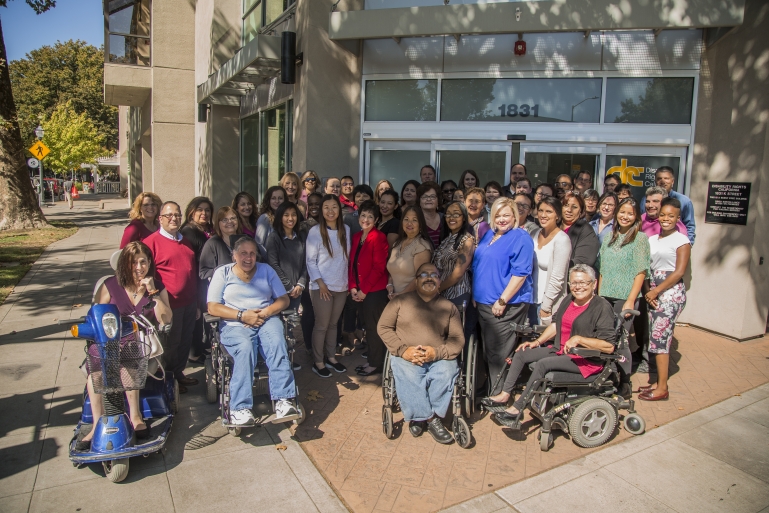 From the beginning, Disability Rights California has passionately advocated for the rights of Californians with disabilities through litigation, legislation, investigations, education, and representation of clients.
We are part of the protection and advocacy system created by Congress in 1975 after an investigation exposed horrid conditions, abuse, and neglect at an overcrowded state-run institution for children and adults with intellectual disabilities in New York.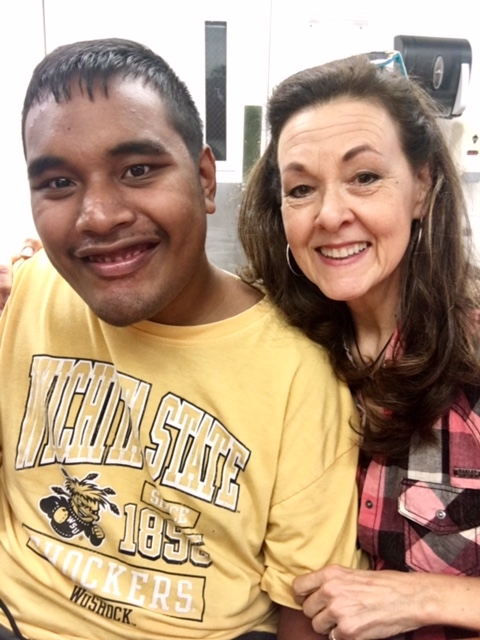 The Congressional act called for creating an organization within each state and territory to advocate for the rights of people with developmental disabilities. In 1978, Gov. Jerry Brown designated Disability Rights California, then known as Protection & Advocacy, Inc. (PAI), as California's statewide organization with our flagship office in Sacramento.
PAI has a rich history of advocating for the rights of Californians with disabilities. In 1979,  we launched a toll-free hotline for people with developmental disabilities, families and guardians to call with questions and concerns. That year, we assisted 2,000 Californians with disabilities and issued our first newsletter, The Shield and the Sword.
The agency opened its second office in Los Angeles in 1980,  and Catherine Blakemore was hired as the office's managing attorney. Catherine continues to provide steady leadership as DRC's Executive Director.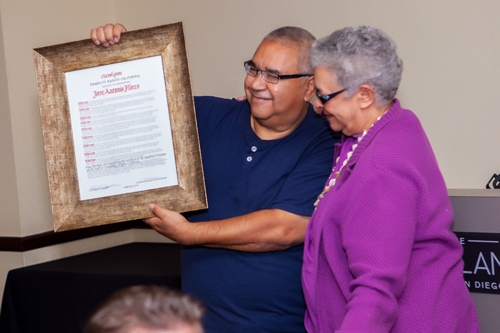 That same year, PAI filed its first direct litigation case – intervening in a lawsuit against the Department of Developmental Services for not educating Stockton State Hospital residents in the least restrictive environment.
As executive director, Al Zonca's leadership helped ensure positive outcomes in many issues, including stopping deregulation of the Education of All Handicapped Children Act and halting the Social Security Administration from terminating benefits without first establishing clear evidence that a person was no longer disabled. 
Marilyn Holle, DRC's emeritus attorney and one of PAI's earliest employees, worked on the lawsuit against the Social Security Administration. She said PAI's work led to a change in the law.
PAI's scope of services continued to grow as we became more involved in legal work and policy. The Oakland office opened in 1985. 
In 1986, Protection & Advocacy for Mentally Ill Individuals (PAIMI Act) passed, extending P&A services to people with significant mental health disabilities or emotional disabilities. The program was launched the following year. One of our first PAIMI cases was Riese v. St. Mary's Hospital, which established the right of informed consent for individuals involuntarily committed to health facilities absent an emergency.  The PAIMI funding helped us establish our Investigations Unit. It's responsible for  investigating the abuse or neglect of Californians with disabilities. With the additional funding we also created the Peer-Self Advocacy Unit.  This group provides peer support and training in the community. 
Dennis Whitcomb, senior systems administrator and longtime DRC staff member, expresses how rewarding it's been to see how technology has changed and improved the lives of DRC employees. 
By PAI's 10th anniversary, we were a cross-disability organization with the authority to assist all individuals with disabilities in California. In 1998, we served a total of 38,000 individuals; 16,000 attended our advocacy training sessions; and over 30,000 advocacy publications were distributed. PAI's staff had also grown 32 percent since opening its doors. In 1993, we began providing patients' rights advocacy services at the state psychiatric hospitals.  The Office of Clients' Rights Advocacy was created in 1999. It provides services to regional center consumers throughout the state.
DRC now employees more than 250 individuals throughout the state and serves more than 25,000 Californians every year and impacts millions more throughout systemic litigation. In 2017, DRC produced 40 publications and translated 35 into at least one other language.  To learn more about our history and some of our significant case work, please visit "Our History" page.