DRC celebrates Catherine Blakemore and her years of inspirational leadership as DRC's Executive Director
Sponsored by the More-Wild-Cook Family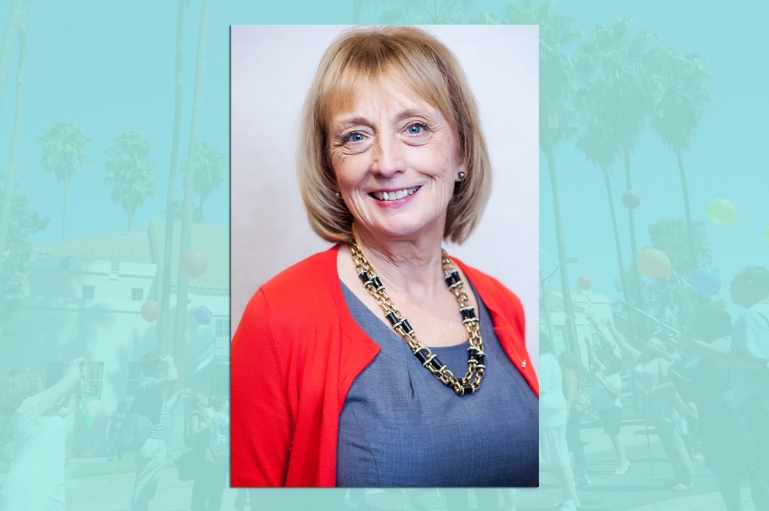 This week Disability Rights California is proud to celebrate the leadership of Catherine Blakemore. She has led DRC from a fledgling protection and advocacy agency to the largest disability civil rights organization in the country.
Catherine got her start at DRC, then known as Protection & Advocacy, Inc. (PAI), in 1980, working as a managing attorney of the southern California office before becoming the director of legal services in 1987. During this time, the protection and advocacy system was in its first decade and her work was instrumental in shaping advocacy services for Californians with disabilities in novel and groundbreaking ways. In 1993, Catherine was appointed as executive director. During her tenure, we have grown to over 250 employees in more than 30 offices throughout the state.
Under Catherine's leadership, DRC has expanded its services to provide patients' rights advocacy at California state psychiatric hospitals and clients' rights advocacy for individuals and families served by the regional centers. Our Office of Patients' Rights ensures the independent investigation of patients' rights complaints and resolution of independent and systemic issues. Our Office of Clients' Rights Advocacy helps tens of thousands of individuals and their families each year access the services they need to live in the community.
Under Catherine's leadership, DRC has been involved in significant litigation impacting individuals with disabilities. DRC's pioneering deinstitutionalization litigation includes Coffelt v. Department of Developmental Services, which ensured that thousands of individuals with developmental disabilities could move from state institutions to the community. She and other DRC attorneys negotiated with the state to ensure that 2,000 individuals with developmental disabilities on waiting lists could more from developmental centers to the community with appropriate services. DRC's subsequent litigation in Capitol People First v. DDS and significant individual, policy, and legislative advocacy has culminated with the state developing a closure plan for many of the state's developmental centers by 2020.
DRC's nationally recognized class action litigation also includes cases which have expanded mental health services for youth (Emily Q. v. Bonta and Katie A. v. Bonta); demonstrated that seniors and people with disabilities in nursing homes can live successfully in their own homes with the right supports (Chambers v. San Francisco); successfully fought against cuts to vital community based services (Oster v. Lightbourne, Darling v. Douglas, Napper v. Sacramento); improved conditions for inmates with disabilities in county jails (Johnson v. Los Angeles, Hall v. Mims, Murray v. County of Santa Barbara); and dramatically increased affordable, accessible housing in Los Angeles (Independent Living Center v. Los Angeles).
Even as the executive director of DRC, she has continued to litigate as the lead attorney on the landmark class-action suit Chanda Smith v. Los Angeles Unified School District, a class that has continued with Catherine's involvement for over 20 years.
Chanda Smith twice flunked 10th grade while a student at Manual Arts Senior High School. School staff said Chanda did not try hard enough in her classes, but the school district failed to evaluate Chanda's eligibility for special education services for more than two years. She had a learning disability. The litigation resulted in an on-going consent decree governing special education services in the largest school district in California. The suit serves as the blueprint for creating and implementing a comprehensive system that provides special education supports and services to students with disabilities.
Now, Los Angeles Unified School District students enjoy district-wide improvements including increased access to services and placements in the least restrictive environment.
Catherine has been extremely active in the statewide legislative and policy arenas, resulting in significant reforms. She successfully advocated for passage of SB 555 in 2013 to ensure that regional centers provide services and information in consumers' native language. She was also instrumental in the passage of SB 468, which created California's self-determination program. Self-determination is a new service delivery model that will provide regional center clients and their families with more freedom, control, and responsibility in choosing services and supports to help them meet objectives in their Individual Program Plan. Recently, she has been instrumental in legislative efforts to increase funding for legal services programs.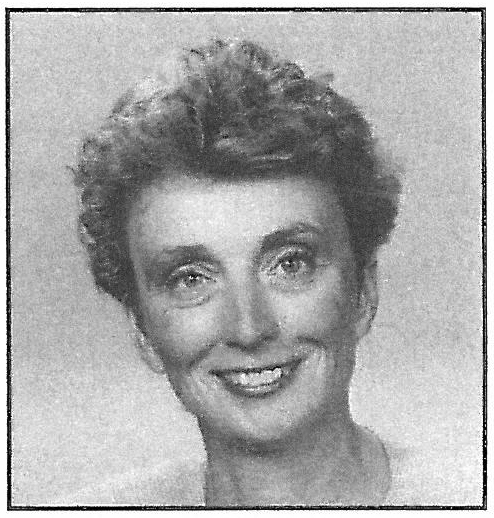 Catherine has been involved in numerous national efforts to enhance the rights of individuals with disabilities and the effectiveness of advocacy systems. Curt Decker with the National Disability Rights Network (NDRN) described Catherine as being at the forefront of the disability rights movement in California. "She is recognized nationally for her passion, intelligence, bravery, and commitment to improving the lives of people with disabilities. She has modernized our coalition of disability rights agencies and ensured we have the strength and foundation to fight the battles of today and tomorrow." Catherine served as member of the Board of Directors of NDRN and Board President from 2000 to 2001.
Colleagues at DRC say Catherine's diligence and expertise has put the organization on a national stage.
In 2016, Catherine was awarded the Loren Miller Legal Services Award by the State Bar of California for her commitment to legal services and extending those services to the poor. In giving Catherine this award, the State Bar recognized the success of DRC's efforts to increase services to people from underserved and indigent communities and to promote equal access to justice.
Catherine is a nationally recognized leader in ensuring and advancing the rights of people with disabilities in California and throughout the nation. We are fortunate to work under Catherine's leadership and passion. She inspires each of us and we are proud to recognize her this week for all of her accomplishments and support.