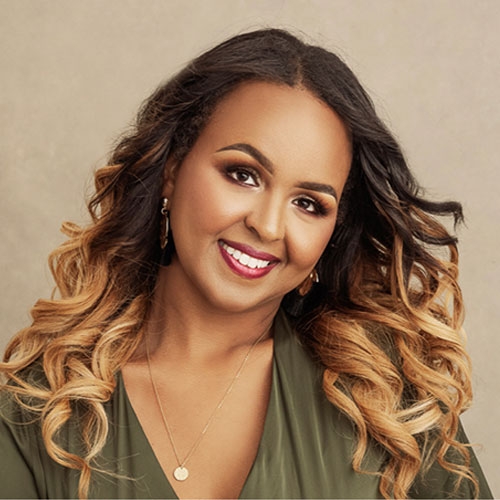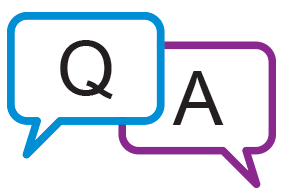 Sawait Seyoum, a Senior Policy Advocate for Disability Rights, draws on her family's experiences of freedom fighting in Eritrea to advocate for healthcare and other human services issues for persons with disabilities, using her previous work experience with homecare provider unions and a guiding belief in the inherent value and dignity of all individuals.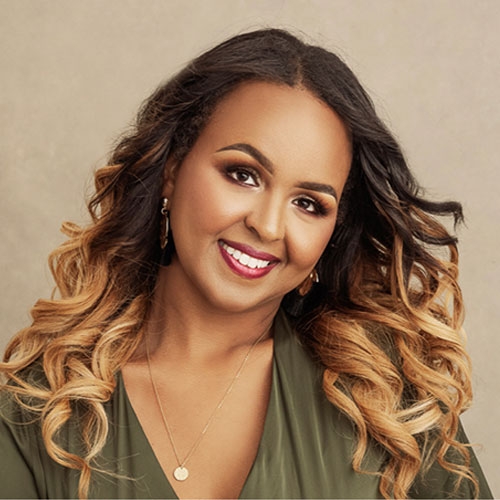 Sawait Seyoum
Senior Policy Advocate

"Everyone deserves the right to live a life of dignity. I am proud to work for an organization that strives to uphold the rights of persons with disabilities and ensure persons with disabilities live a life of dignity in the most integrated setting appropriate to their needs." – Sawait

If you could tell your 13-year-old self something, what would it be?
I would tell my 13-year-old self that I was created on purpose for a purpose. That I have inherent value separate and apart from what people say about me, think about me. That just because of who I am, I'm valuable and I'm important.
If I believe that about myself, I surely believe that about others. That grounds me and allows me to have healthy relationships.
At that age there's so much comparison, and you're trying to figure life out and you're growing. I have children now, (ages 11, 9, 6 and 2) so I'm working on teaching them that.
How do you like to spend your time when you aren't working?
I spend a lot of my free time with my children and my family. We love to take bike rides through the park and on the trail near our house and hang out together in parks. We love to get ice cream-- we like heavenly yogurt. I really like a mixture of their coffee and their cake batter flavors, and I love yogurt chips and almonds as toppings.
What do you do in your current role?
I advocate on behalf of drc on issues related to health care, Long Term Services and Supports, Home and Community Based Services, including IHSS and other human services related issues.
Do you have a "motto"? If so, what is it?
Treat people the way you want to be treated. The only thing that we have control over is what we do and how we respond to people. Just to treat people with love and respect and empathy.
Fun Fact
I am a first-generation immigrant from Eritrea, Africa. My family and I fled Eritrea in the early 80's during the war for independence from Ethiopia. My parents were freedom fighters in the war; their fight for freedom, justice and independence is what has always fueled my career in social justice and advocacy.
How would your friends and family describe you?
Very passionate very genuine and loving.
What is something unique about you that few people are aware of?
I really love being at coffee shops like the local coffee shops, with a really good book -- that to me is the ideal self-care. I'm an extroverted introvert so I get refueled when I have alone time and it's just me and my coffee and my book. Tiferet Coffee House is one of my favorite spots I go to.
What drew you to work for drc?
Prior to joining drc, I worked on IHSS issues for both UDW/AFSCME and SEIU/ULTCW, the homecare provider unions. I also worked as a homecare provider for many years. Working at drc was an opportunity for me to utilize my previous work experience to effectively advocate for programs and policies that benefit persons with disabilities.
What have you been watching, reading, or listening to lately?
I'm really big on Enneagram podcasts. The Enneagram really captures various personality types and strengths and opportunities for growth. I find that it's a helpful tool to better understand the people that you're in relationship with. I'm a type 8.
What is an accomplishment that shaped or impacted your career?
When I worked for Assemblymember Shirley Weber I staffed a bill that called for more funding for the lowest performing student subgroup. Despite all the preparation and work, the bill stalled in committee. However, we did not give up, and as a result, we were successful in securing a budget appropriation of $300 million for the lowest performing student subgroup that year.
This accomplishment significantly impacted my career because it made me realize that when there is a will there is a way, even when you think it's over.
What is something unique about drc that you haven't experienced at a previous job?
Everyone that I have met at drc is very pleasant and kind. It's truly wonderful.