May is Mental Health Month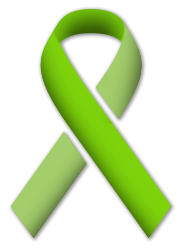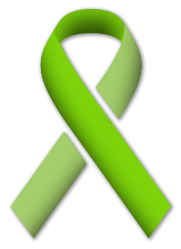 May is

Mental Health Month
"When I is Replaced by We,
Illness Becomes Wellness!"
- Malcolm X

Mental Health Month is a time to spread the word that mental health is something everyone should care about. Disability Rights California believes people with mental health disabilities can make their own decisions and live the lives they choose. To make this a reality, we fight against mental health stigma and discrimination. We accomplish this in a variety of ways: through peer self-advocacy, systemic litigation, training and individual advocacy.
Below are some of our success stories.
All names have been changed to preserve confidentiality.
Change Can and Does Happen!
Irene is a member of a self-advocacy group in Southern California.  Having applied for Section 8 housing a few years ago, she recently moved into an apartment on the third floor.  She was happy to have her own home.
However since she had poor health due to a heart condition, it was nearly impossible to walk up three flights of stairs. After hearing about her issue, the group asked for information on housing rights and reasonable accommodations.  DRC Peer Self-Advocacy staff went over several DRC publications on the topic, including "Supportive Housing under the Mental Health Services Act," "Providing Reasonable Modifications to Tenants with Mental Health Disabilities," and "Tenants with Mental Health Disabilities:  The Right to Reasonable Modifications in Housing."
With this information, Irene wrote a letter to her apartment management listing all the accommodations she needed. Within a month, the management moved her from the third floor to the first floor.  Our help gave Irene tools so she could get what she needed.
Receiving Reasonable Accommodations in Higher Education
While attending a peer self-advocacy group, James, a community college sophomore with a mental health disability, found out, he had the right to disability services from the college. After learning about the services, he requested longer test times and the use of pre-approved notes during exams. Both helped with his panic disorder so he could succeed in school.
Unfortunately, he was still having trouble completing his degree in Sociology.  He could not pass a Research Methods class, even though he took it twice.  The college had a policy only allowing students to take a class three times. James assumed he could get financial aid during all three times. However, the administration told him he could not get financial aid the third time.
Devastated, James worried he could not obtain his degree. He spoke with DRC Peer Self-Advocacy staff, who gave him more information about students' rights in higher education, including how to file complaints. Using his self-advocacy skills and the information from DRC, James researched the school's policies. He followed up with multiple phone calls to financial aid and the disability services center. He finally discovered the policy was inaccurate. The school was supposed to give students financial aid for three attempts.
James' self-advocacy helped him and made sure other students have accurate information about the policy. James is currently taking Research Methods for a third time. He is excited to move forward with his education.
Not the Only Place to Live
Members of self-advocacy groups at two different board and care homes requested training on community living options and fair housing rights. Many wanted to leave their board and care and live on their own. DRC Peer Self-Advocacy staff gave information about the cost of non-subsidized apartments, how to find low-income housing, room and board options, sharing an apartment, renting a room and fair housing rules.  The group members all had conservators who decided where they lived. DRC urged them to talk to their conservators about living in their own place.
One of the group members, Sally, had lived at a large board and care with 23 residents for 1 ½ years. Sally spoke with her conservator. She said she did not want to live with so many people and wanted her own place.  She explained she benefited from the opportunities at the home, but they no longer met her needs. Sally was thrilled when her conservator agreed to move her to a smaller board and care. Her conservator said if Sally does well after 6 months, they would look into getting her own place. Without our help, Sally would still be living in the large board and care.
Show your support of Mental Health Month by wearing a lime green ribbon.
MAKE A DONATION
Please give. To the best of your ability.