Disability Rights California 40th Anniversary Event Information

Join Us in Celebrating our 40th Anniversary. Disability Rights California.
We invite you to attend our 40th anniversary celebration   
 Join us as we look back at our 40-year history. Help us honor outstanding leaders who have helped DRC advance the rights, dignity, equal opportunity and choices for Californians with disabilities.  
Our Honorees
Impact Award: Ensuring Freedom and Choice


Senator Bill Emmerson, DDS

With the support of families and self-advocates who helped secure the passage of SB 468: Connie and Harvey Lapin, April Lopez, Judy Mark, Allen Erenbaum and David Oster.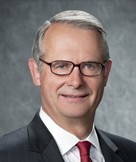 Former State Senator Bill Emmerson was the author of SB 468. This 2013 landmark legislation created California's self-determination statute. It offers a more flexible and creative way to access Lanterman Act services. It will be implemented for 2500 consumers statewide beginning this fall.
Senator Emmerson's bipartisan leadership ensured unanimous passage of the legislation. His long-standing working relationship with the Brown Administration ensured the governor signed the bill into law. Because of these efforts, consumers and their families have an increased ability to enjoy the power of equal rights and opportunities and a renewed respect for their choices based on their own goals.
Impact Award: Ensuring Respect and Dignity By Limiting Restraint and Seclusion in Schools


Assemblymember Dr. Shirley Weber

With the support of families and educational providers who helped secure the passage of AB 2657: Bonnie and Stuart Candell, Dr. Edward Miguel, Dr. Melaura Tomaino, and Ken Berrick.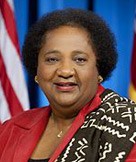 Assemblymember Dr. Shirley Weber was the author of AB 2657. This landmark legislation limits the use of seclusion and restraint in California schools for all students, including students with disabilities. As on January 1, 2019, a school may use behavioral restraints or seclusion only if a pupil's behavior means there is a clear and present danger of serious harm to the pupil or others. It does not allow their use for coercion, discipline, convenience or retaliation. The bill also requires schools to report data annually on the use of restraint and seclusion to the State Department of Education. Dr. Weber has long been a champion of education issues and on the school-to-prison pipeline. Children with disabilities and boys of color experience restraint and seclusion at higher rates. Dr. Weber's leadership on this landmark legislation ensures all students respect and dignity in California classrooms.
We are also grateful for the support of families like Bonnie Candell who shared her child's experience with the inappropriate use of behavioral restraint, and educational provides, including Dr. Edward Miguel, Dr. Melaura Tomaino, and Ken Berrick, whose leadership showed that children thrive in school when behavioral restraints and seclusion are limited to emergencies. Because of these efforts, children and youth have an increased ability to be free from the inappropriate use of restraints and to equal opportunity, dignity and respect in their school.
Leadership Award


Allison Brightman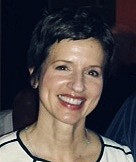 Allison Brightman is a natural leader with a strong commitment to the equality of opportunity for Californians with disabilities and a strong belief in values of dignity, choice and respect of each individual. As Disability Rights California President, she supported DRC's successful challenge to cuts to critical community based services and supports, and ensured that DRC had the resources it needed to do this important work. As a lawyer, Ms. Brightman understands the important role the legal system plays in securing justice and DRC's critical role in helping to halt abuse, neglect and discrimination and advancing the rights for all people with disabilities.
Ms. Brightman is a Senior Vice-President, Business Affairs at CBS Television Studios. Through this work, she knows the impact media can have in promoting positive images of disability and reducing stigma. Her leadership at DRC helped us more effectively communicate our work and disability civil rights issues to the media, funders and policy makers. These efforts helped ensure that Californians have a better understanding of issues affecting the disability community and the unique role that DRC plays in addressing those issues.
We are grateful for Ms. Brightman's leadership of DRC and have profound respect for her dedication and integrity. We know that our work is more impactful because of her efforts.
Access Award


Digital Deployment

Digital Deployment is a Sacramento-based website development company that for 13 years has created and curated technology to meet the needs of its clients and empower effective communication. We honor Digital Deployment for redesigning the DRC website and creating one that meets the highest levels of accessibility.
Digital Deployment not only does an extraordinary job of conveying our message, it also ensures our materials are easy to access across all platforms. That helps DRC advance its mission to educate Californians with disabilities. We applaud Digital Deployment's efforts to help DRC create a barrier-free and inclusive California.
Legislative Achievement Award


Senator Jim Beall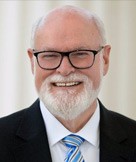 Senator Beall's longstanding legislative efforts have done much to preserve the rights and services of Californians with disabilities. His legislation increased enforcement of mental health parity laws and curbed the overmedication of foster care children. Senator Beall, authored legislation that significantly improved mental health training for peace officers. This helps reduce violent confrontations with people with mental health disabilities. This bill, supported by DRC's report , "An Ounce of Prevention: Law Enforcement Training and Mental Health Crisis Intervention" helps reduce violent confrontations with people with mental health disabilities.
Most recently, he led legislative efforts to divert mentally ill individuals from the criminal justice system, and establish standards and certification for peer providers. He is a champion for increasing affordable housing as a critical way to address California's housing crisis. He recently accomplished this through passage of SB 3 that will appear on the November ballot. It provides $ 4 billion to build affordable housing. His legislative leadership protected the basic human rights of people with mental health disabilities, especially to housing and health care.
Legislative Achievement Award


Assemblymember Dr. Joaquin Arambula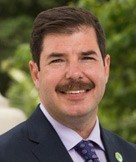 Assemblymember Dr. Joaquin Arambula is recognized for his work to improve the health and well-being of Californians. This year he authored legislation to address the needs of students at risk of suicide; established a Family Urgent Response System to respond to calls from caregivers of foster youth in crises and correct a disparity in eligibility levels for Medi-Cal recipients who receive coverage through the Medi-Cal Aged and Disabled Person Program. In addition to these sponsored bills, his budget subcommittee moved forward proposals for funding suicide hotlines, outreach and treatment for individuals with mental health disabilities and a mental health diversion program focused on individuals found incompetent to stand trial.
Because of his budget leadership, the subcommittee also approved increases in Pediatric Day Health Care rates and approved funding for an analysis of long-term services and supports. We are grateful for Dr. Arambula's work and know that his legislative achievements go far to ensure access to government benefits and advance basic human rights to health care.
Pro Bono Partner Awards


Our cutting edge litigation would not be possible without the support of our probono partners Cooley and Morgan Lewis

Cooley is a multinational law firm with a strong commitment to pro bono work, representing close to a thousand pro bono clients annually. Cooley has worked with Disability Rights California for a decade to enforce the rights of Californians with disabilities. Cooley's critical work has included litigating to enforce Sacramento County residents' rights to community-based mental health services in Napper v. County of Sacramento, and to enforce the rights of inmates with disabilities in Hall v. Mims. Recently, Cooley agreed to join DRC as co-counsel in Mays v. County of Sacramento seeking to secure inmates' rights to receive humane care and mental health services while incarcerated.
We know that our cutting-edge litigation would not be possible without the pro bono work of Cooley attorneys. Their efforts help us obtain justice and systemic changes benefitting our clients statewide. Our work has greater impact because of Cooley's contributions and we are grateful for their significant pro bono assistance.

In 2011, DRC settled long-standing litigation to stop the cuts to the Adult Day Healthcare program, a critical service for individuals with disabilities and seniors who live at home. The settlement resulted in administrative hearings for hundreds of ADHC recipients and Morgan Lewis quickly stepped up to represent individuals at these hearings to protect their individual rights. More recently, Morgan Lewis, on short notice, prepared a letter to the California Supreme Court on behalf of disability organizations asking the Court to review the Court of Appeal's decision in Reilly vs. Marin Housing Authority. The court recently accepted the case for review. We know that Morgan Lewis' letter helped persuade the court about the importance of its review.
Our work is more impactful because of Morgan Lewis' pro bono contributions. We are grateful for their efforts to help us obtain justice and systemic changes benefitting our clients statewide.
At Morgan Lewis the global commitment to serving the public good is a core part of its culture. Through its pro bono program, the international law firm provides free legal assistance to more than 1,500 pro bono clients annually and helps change the lives of thousands of individuals who otherwise would not have had access to representation. In fiscal year 2017, almost 100 percent of its lawyers around the world performed pro bono work for a total of 115,000 hours of pro bono service.