Meet Disability Rights California's Community Solutions Fellow
Neil is a Disability Rights Advocate from Fiji
At just 26-years-old, Neil Chand has already worn many hats: world traveler, passionate advocate, law student, and now he adds another to his resume—Disability Rights California (DRC) employee. He was matched with Disability Rights California (DRC) as part of a 4-month fellowship for global community leaders.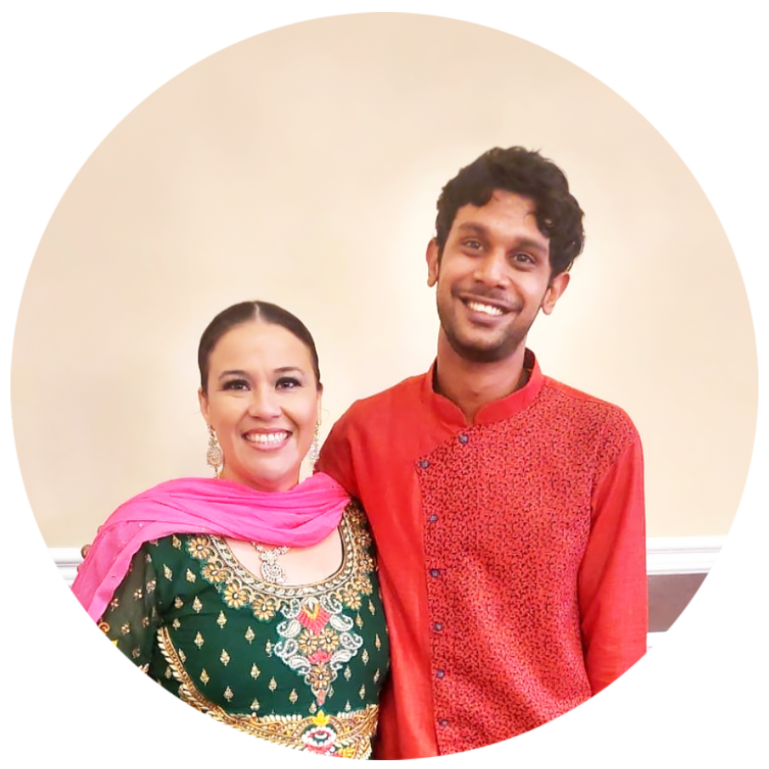 At just 26-years-old, Neil Chand has already worn many hats: world traveler, passionate advocate, law student, and now he adds another to his resume—Disability Rights California (DRC) employee. He was matched with Disability Rights California (DRC) as part of a 4-month fellowship for global community leaders.
Background
Chand worked at DRC from August through November 2022 as a Peace & Conflict Resolution Fellow with the Community Solutions Program (CSP). Sponsored in part by the state department, CSP is a professional leadership development program for community leaders from around the world. Fellows are paired with non-profit organizations and spend four months in the U.S. learning tools and strategies to strengthen their community development work.
Chand is one of 103 fellows from 69 countries placed with host organizations in 46 cities across the U.S. Chand who is from Fiji, was selected from a pool of over 8,000 applicants for his demonstrated leadership potential and professional experiences. His work with the disability community in Fiji made DRC a natural fit for his fellowship.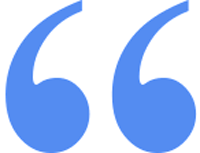 "We're [DRC] great champions for the work that we do because we don't just talk the talk, we also walk the walk," Chand said. "No one's afraid to acknowledge that they may have a disability and it's recognized and its celebrated here."
– Neil Chand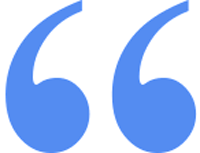 Chand was placed in DRC's Strategic Partnership and Community Engagement (SPACE) unit, the third Community Solutions Program fellow to work with SPACE. Vanessa Ochoa, a special advisor with SPACE said, "I'm impressed with Chand's advocacy for children with disabilities, who are often underserved in Fiji.  I just love how passionate he is about helping kids with disabilities and helping families to support the children. He's interested in teaching the parents how to be better care providers and showing them that there's so much potential in their children."
"This Is What I'm Passionate About"
Chand's passion for advocacy started at an early age in Fiji, a nation comprised of over 300 islands in the South Pacific. He spoke out about the environment, sustainability, and climate change as well as fighting for youth representation.
After completing his bachelor's degree in psychology, he worked for an organization that built houses in rural communities. It was through this work that he encountered a family who had kept a child with cerebral palsy a secret because of the disability stigmas in Fijian society. No one outside of the family had ever seen the 10-year-old, until Chand's organization discovered them through a clerical error.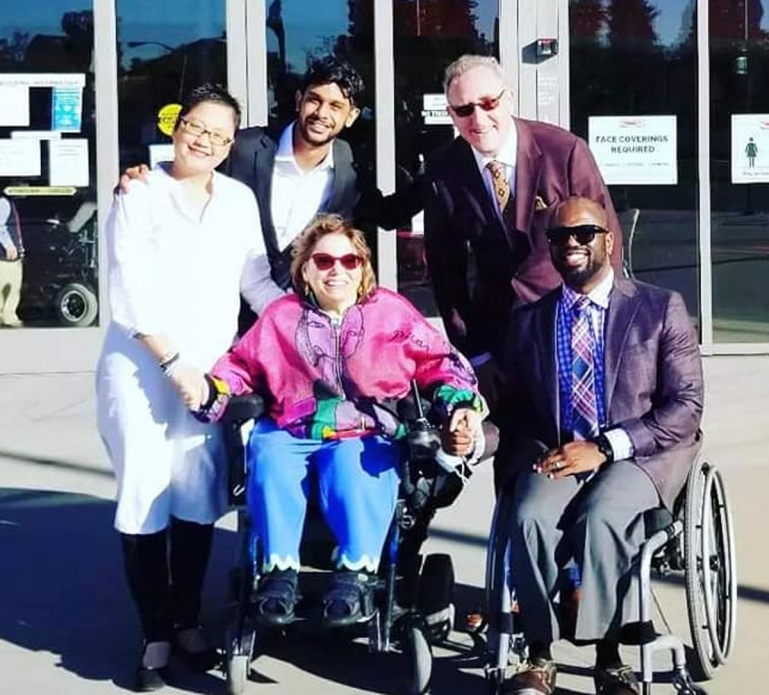 "It was the first time I saw the system fail the very people it was meant to protect, and it was just heartbreaking," Chand said. "This is what I'm passionate about, and this is what I need to be doing for the rest of my life, because no one else is doing enough."
Through the experience, Chand pivoted to disability rights work as the case management coordinator for the Frank Hilton Foundation, which is dedicated to addressing the needs of children with disabilities and their families. Chand is also one semester away from a law degree, which he said he hopes to use to become the first disability rights attorney in the country.
In mid-October, Ochoa traveled to Washington D.C. for the global impact summit, a first of its kind workshop with fellows and alumni. Ochoa was a speaker at the summit, providing the disability lens to topics ranging from gender equality, healthcare, and conflict resolution.
"It was such a great and exciting experience getting to lead conversations about disability rights at the conference. I am encouraged by the collaborative discussions from U.S. host organizations and amazing world leaders," Ochoa said. "I was able to create lasting relationships with so many bright and impressive folks from all around the world, and I was honored to be a part of this."
Community Action Plan
When they return to their home countries, fellows will implement a six-month community action plan based on what they've learned. Chand said he wants his action plan to train health professionals to diagnose intellectual and developmental disabilities and autism, because no one in the country currently provides those services.
Chand said that diagnosis for intellectual and developmental disabilities and autism are an important tool in helping parents understand their child's specific needs, helping service providers understand which therapies to use, and helping teachers better teach to the child's learning style.
"As an allied health worker, it's difficult to see parents come in looking for answers and not being able to receive those answers because there's no person in the country to provide the diagnosis," Chand said.
To implement his plan, Chand has met with Dr. Larry Yin and Dr. Irina Quebles from Children's Hospital Los Angeles, as well as representatives at the MIND Institute, and the University of Southern California. The goal is to have experts and professionals from California lead training courses for about 20 early intervention providers to learn how to screen for autism and other disabilities.
Chand said his goal is for the training to be delivered as a hybrid model— combining virtual lessons, as well as hosting professionals in Fiji to train early intervention providers on how to use screening tools and resources.
"That would mean so much, and it would be a huge win for the country," Chand said. "And it would be a huge win for children with autism, and for families that have children with autism."
Looking Forward
Ochoa hopes that DRC can be a resource to help Chand as he develops his project.
"We need to change the dialog and break the stigma around disabilities, and we start with individuals like Neil where he goes back home," Ochoa said. "He implements what he learns here and gets to meet folks with disabilities, gets to work alongside of them, and gets to go back and share that people with disabilities are beyond capable and should be given opportunities."
Echoing Ochoa's sentiments, Chand said that he's glad to see that DRC provides opportunities to people with disabilities across all aspects of personhood.
"There's not a particular area that we focus on in DRC," Chand said. "We're wholistically covering rights pertaining to persons with disabilities and I think that's something to be very proud of."