Make Sure You're Registered to Vote!
You must be registered to vote in order to vote. Let's make sure that we are all registered to vote and that our voter registrations are up to date so that our voices will be heard in the November election and beyond!
The next statewide election is coming up on November 8, 2022. We encourage every eligible voter to show up and speak up by casting their vote. Voting is your opportunity to voice your concerns, beliefs, and how you want to be represented! It is critical to become aware of the issues and vote. Issues on the November ballot include education, healthcare, and employment.
The leaders we elect and the issues we support will impact the disability community, so it's important that together we make sure we're ready to vote this fall. About 1 in 4 adults in California have a disability  – that's a lot of voters who represent a lot of power in how our state is run and what ballot measures succeed.
Make sure you exercise your power by voting!
There are many accessible voting options for individuals with disabilities.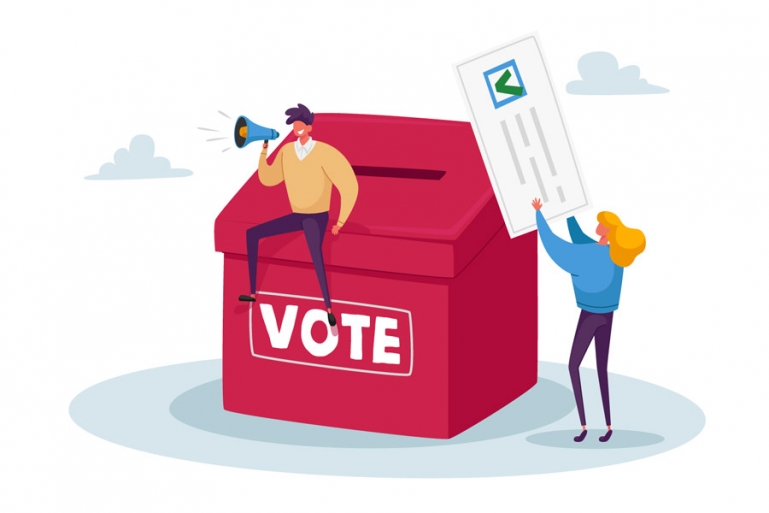 How to Get Involved
Make Sure You're Registered to Vote
If you have questions about registering to vote, you can contact your county elections office. Find contact information for your county here.
Keep These Important Voting Dates in Mind
Last day to register to vote and receive a ballot in the mail: October 24, 2022
Early voting period begins: October 10, 2022
Same-day voter registration is available: October 25, 2022
Election Day: November 8, 2022
Learn more on the Secretary of State's website.
Research the Issues and Get Informed About What Will Be on the Ballot
Issues like healthcare, education, employment, and affordable and accessible housing have a big impact on members of the disability community.
Check out these neutral voter guides for more information about what you will be asked to vote on:
Encourage Others to Vote in the November Election
Talk to your friends, family, and neighbors about the importance of voting, and why it matters to you. Remind them that every vote counts, and their participation in the election can make a real impact on issues that affect the disability community.
Check out these organization that are working to encourage every eligible adult to vote:
Share This Information on Social Media
Share this webpage along with why YOU think it's important to vote and use these hashtags:
#CripTheVote
#DisabiltyVote
Tag DRC in your post:
Your Vote Matters! (video)
Learn More About Your Voting Rights
To learn more about DRC & Voting Rights visit: https://www.disabilityrightsca.org/what-we-do/programs/legal-advocacy-u…
If You Are You Having Difficulty Voting Because of a Disability, Call Disability Rights California's Voting Hotline at 1-888-569-7955