Disability Rights California Hosted our Inaugural Gala, Celebrating the Art of Disability Justice!
We hosted a historic evening gathering people from the disability community, policy, social justice leaders, and representatives from our state government.
The gala offered a chance to be in the same space, connecting through live music, art, and a shared mission to advance disability rights for all Californians. The evening put the "art" in Disability Justice through engaging live performances from members of the disability community at the beautiful Crocker Art Museum!
Enjoy watching the program from the event here:
The Art of Disability Justice was born from a simple idea: to bring people together and to raise awareness about disability justice. When planning the event we complied with Sacramento County guidelines for COVID and took every precaution to have a COVID-safe event.
Our goal with the event was to be able to gather individuals from the community to come together for the disability community. DRC's Executive Director Andy Imparato said, "There's not really an event like this in Sacramento that tries to bring together the whole disability community."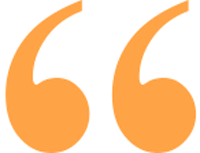 "The 'Art of Disability Justice' just kind-of tied our mission together with the venue. Artists sometimes can reach people in ways that other folks can't."
– Andy Imparato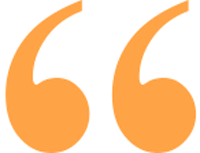 Honoring Champions of Disability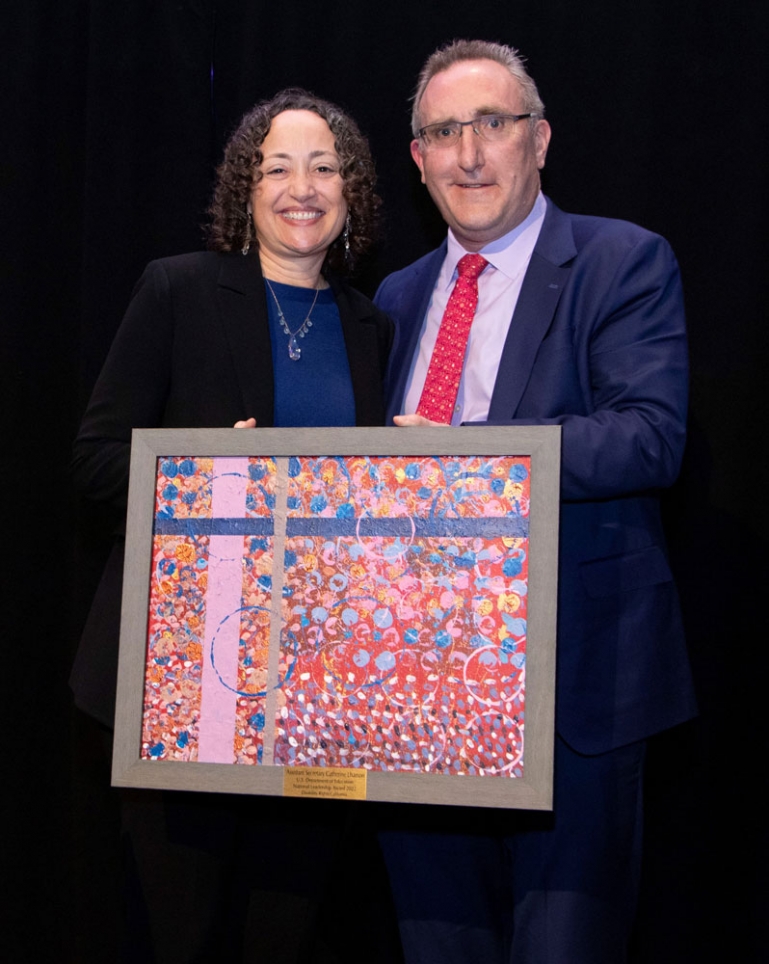 The evening honored Assistant Secretary for the U.S. Department of Education Office for Civil Rights Cathrine Lhamon and Assemblymember Ash Kalra for their contributions to the advancement of disability rights.
Lhamon was honored with DRC's National Leadership Award in recognition of her extraordinary leadership and impact in enforcing the civil rights of students with disabilities. In presenting her award, Andy Imparato called Lhamon a "fierce advocate" and, "the most talented disability rights attorney that I've met in a government role."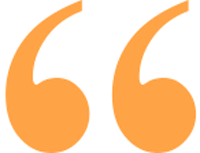 "We are, right now, working to meet this moment, I am delighted to work alongside you, to ensure that every student who needs us enjoys the full protections of Congress."
– Cathrine Lhamon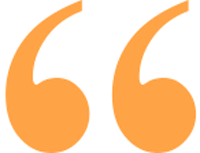 Assemblymember Kalra accepted DRC's California Leadership award in recognition of his longstanding commitment to civil and human rights and disability justice, most recently demonstrated with his courageous vote against the CARE Act. DRC Director of Public Policy Eric Harris said, "he was the first 'no' vote on that bill (CARE Act) and we truly, truly appreciate his work."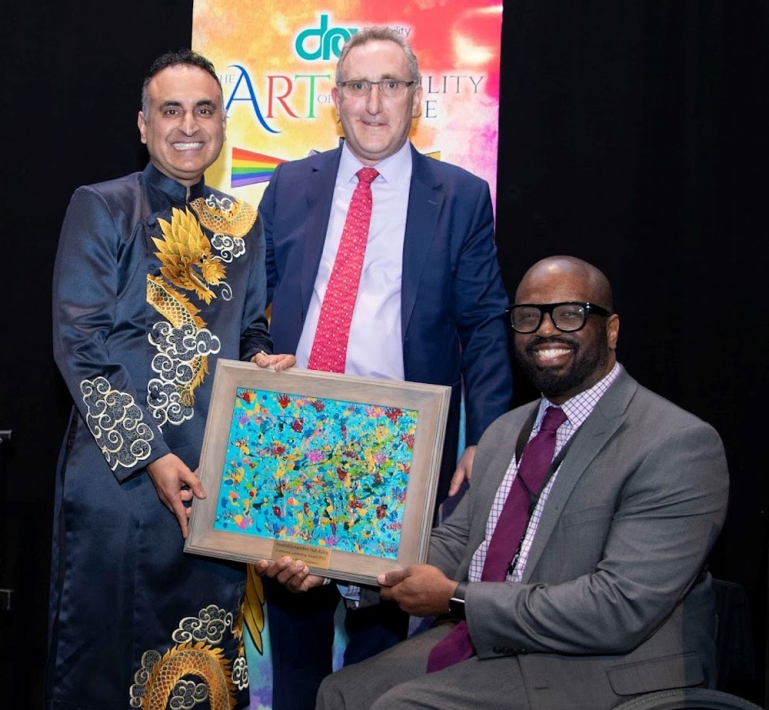 Powerful Performances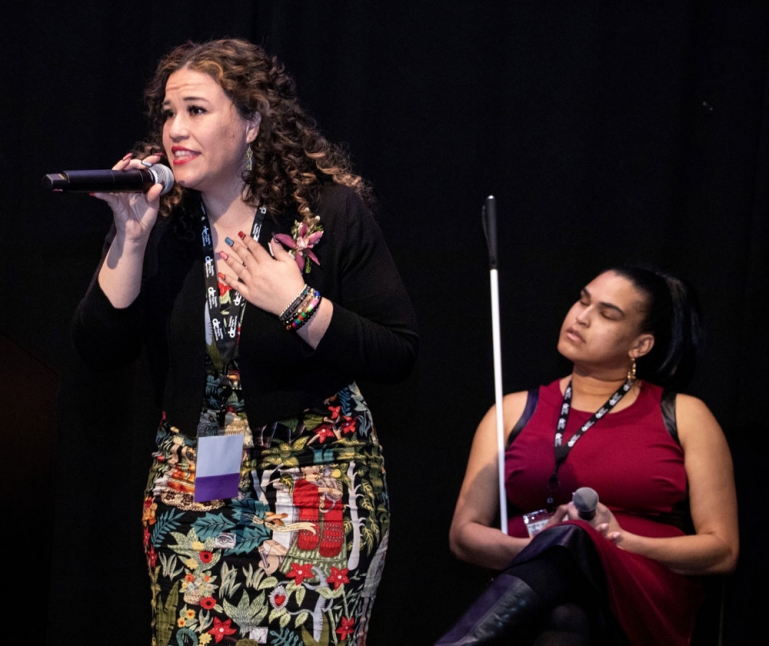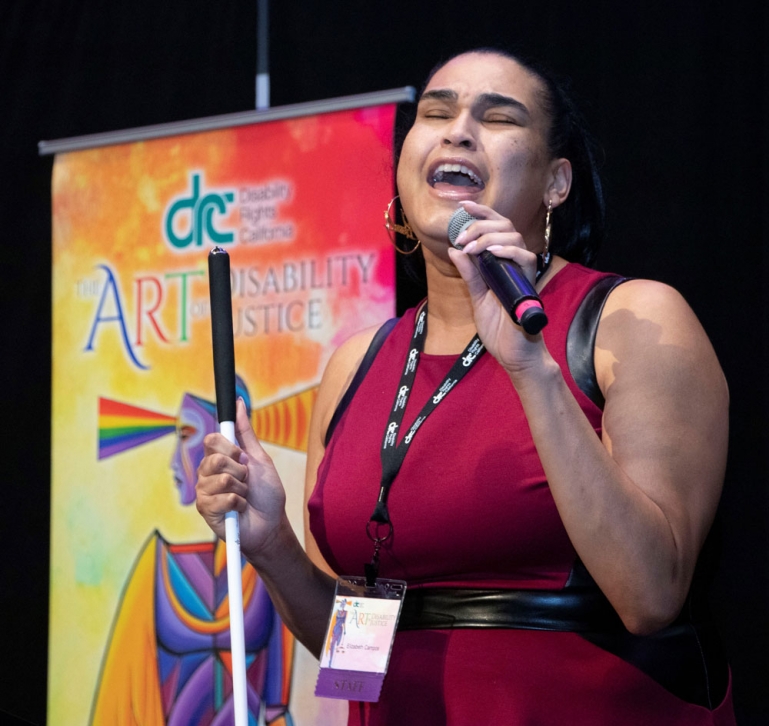 Art was central to the evening—from performances from members of the disability community, to the logo for the event, and the venue itself.
DRC employees Vanessa Ochoa and Elizabeth Campos sang in Spanish during the program. Ochoa dedicated the song, "Todo Pasa" which translates to "everything happens" to the support groups she has worked with, specifically to the mothers who, "sacrifice themselves for their kids with disabilities." Campos said that the song she performed "Creo en mi" which translates to "I believe in myself" was about, "living with a disability and learning to love yourself."
DRC welcomed Belfast-based poet, film-maker, performer and activist Alice McCullough to perform. She is a recent recipient of the Major Artist Award from the Arts Council of Northern Ireland and wrote, directed, produced and starred in a one-woman theatrical show "Earth to Alice," a candid collection of songs and poems, which has won numerous awards. Her art is informed and inspired by her lived experience with bipolar disorder.
She performed an original poem titled, "We Might Be Giants." The poem reflects on McCullagh's experiences as a person living with bipolar disorder, being an artist, and her time in California away from her native Ireland. The poem plays with the idea of being small, or "wee" as the Irish would say, and the idea of largeness—in mind and spirit.
The evening's program concluded with a high-energy drum and dance performance from Fenix Drum and Dance Company, celebrating the music and culture of West Africa.
Thank you to everyone who was able to come!
We look forward to another great event next year and appreciate all your continued support of Disability Rights California. Special thanks to our wonderful sponsors for their support.
Together we can affect change for the disability community across California and the nation!
Event Photos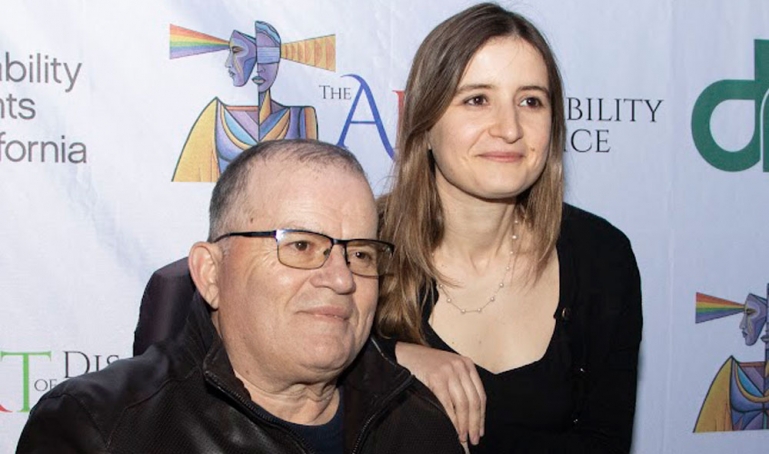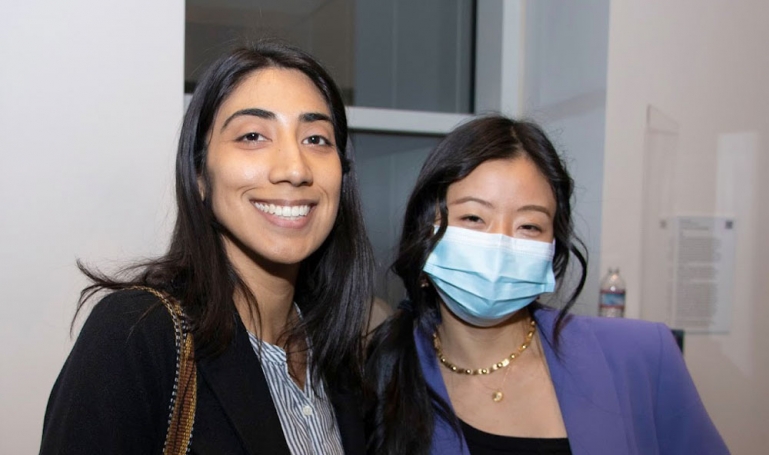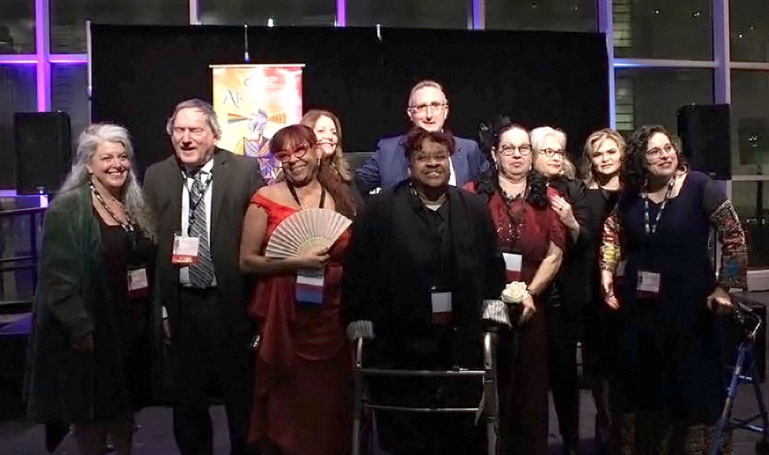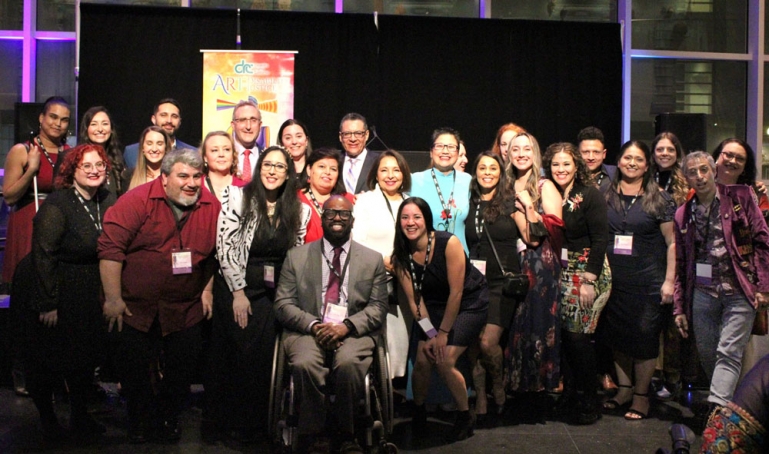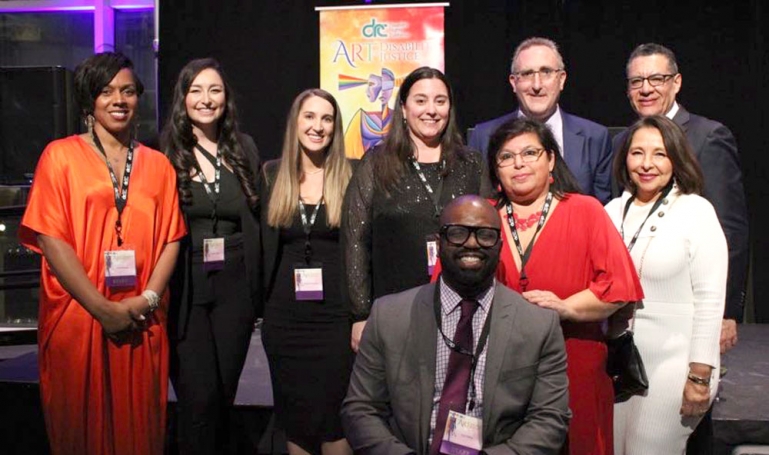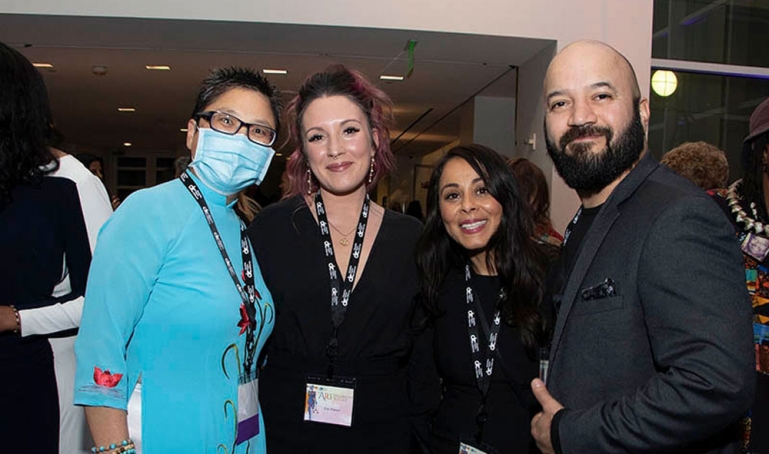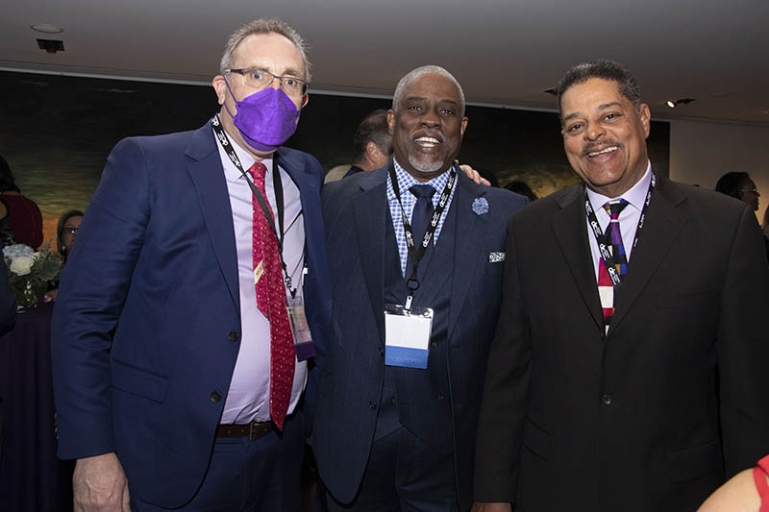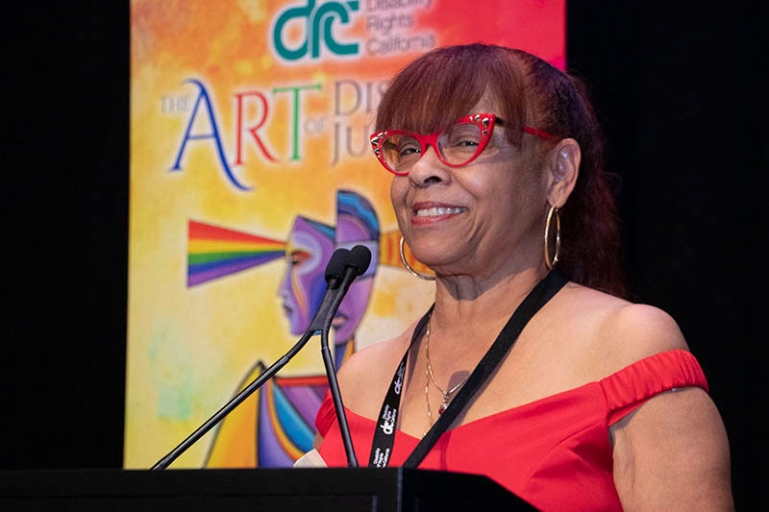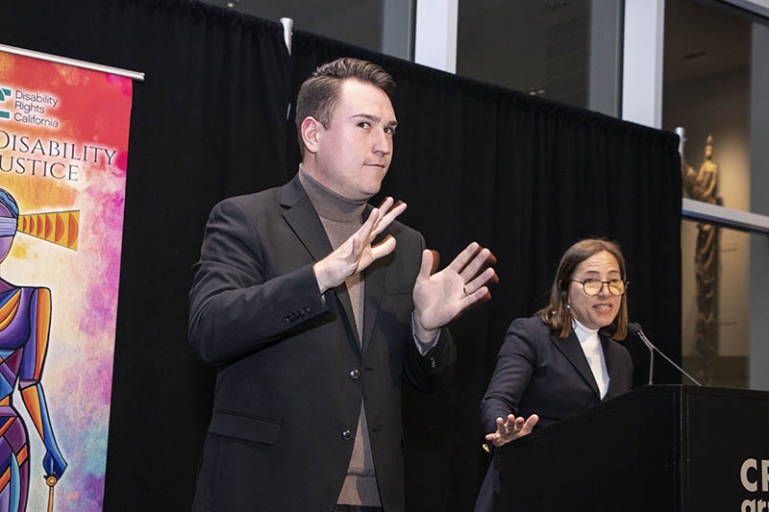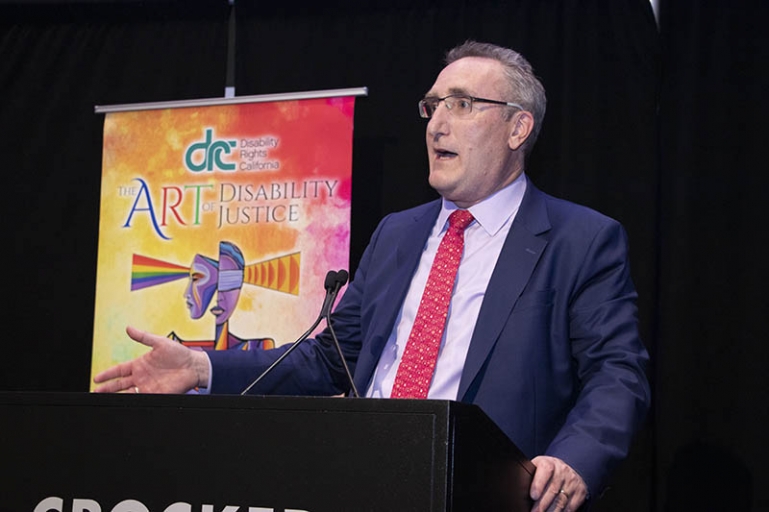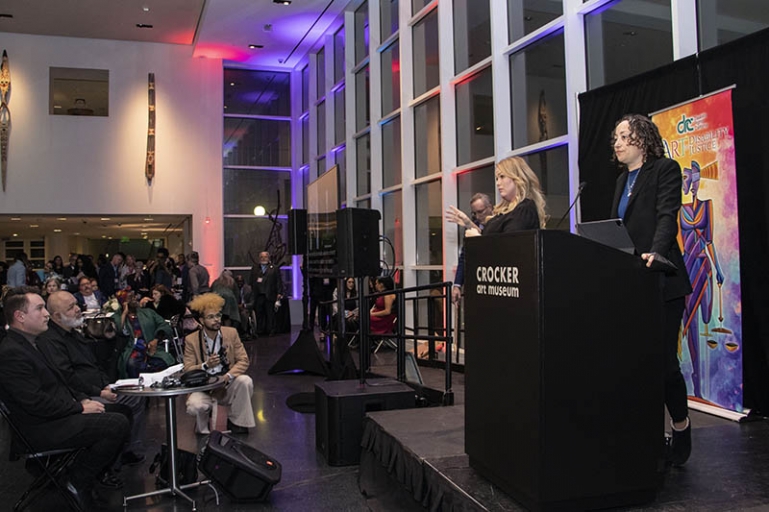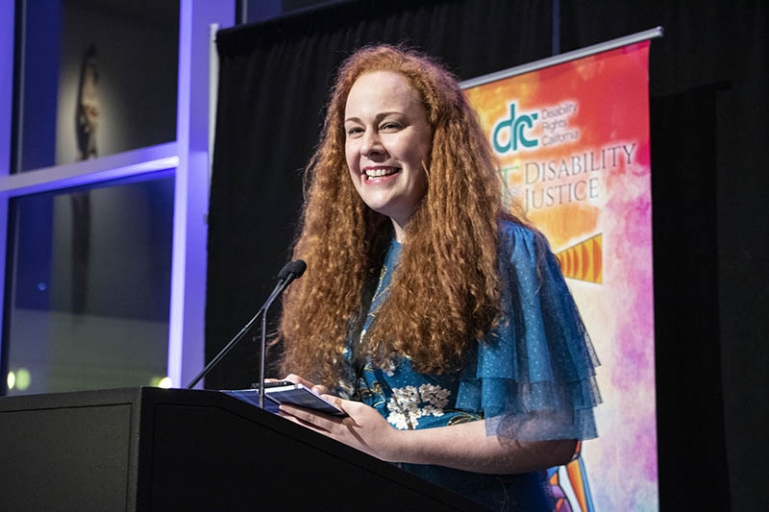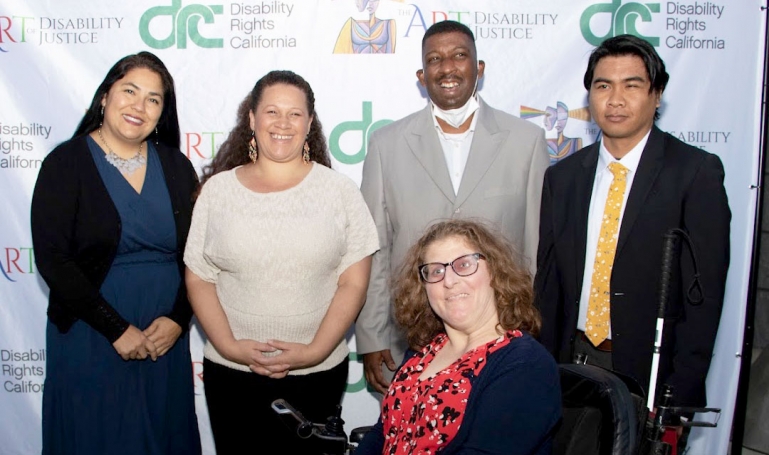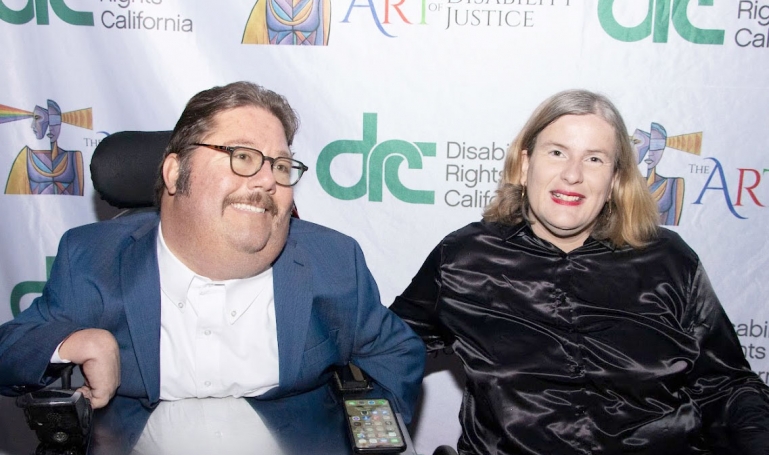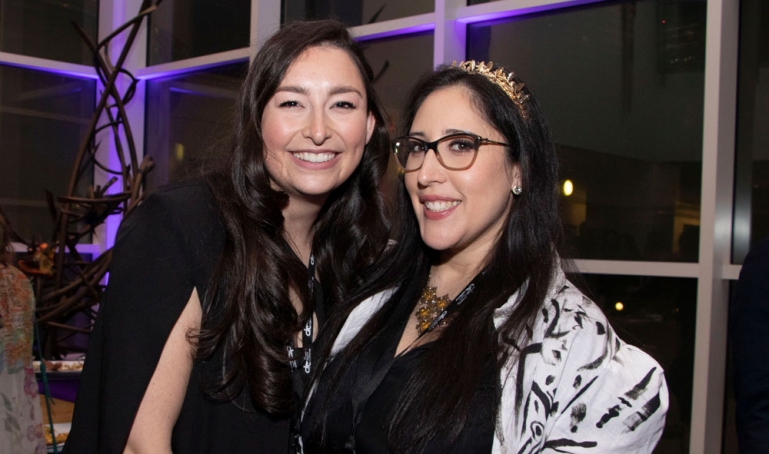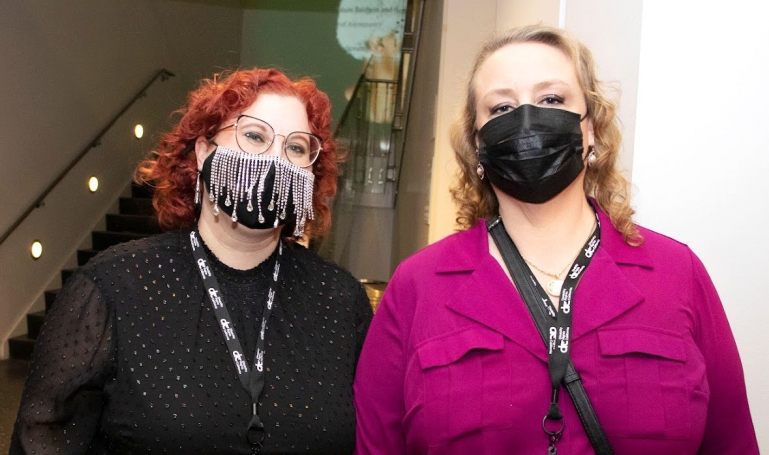 To view all of the photos from the event click here:
View Photos