Candis Bowles Appointed to California Racial Equity Commission
Disability Rights California (DRC) is proud to announce that Candis Bowles, our Associate Director of the Legal Advocacy Unit (LAU), was recently appointed to serve on the California Racial Equity Commission.
The commission, established in 2022 under Governor Gavin Newsom, is tasked with producing a Racial Equity Framework of resources to promote racial equity and address structural racism.
Bowles and the 10 other commission members will recommend tools, methodologies, and opportunities to advance racial equity and assist state agencies in reviewing programs and updating policies and practices.
Candis Bowles shared, "I am excited for the opportunity to serve on the Racial Equity Commission. I applaud the Governor for tasking this commission with not merely identifying systemic barriers and inequity in State programs and services but more importantly, creating new systems that level the playing field."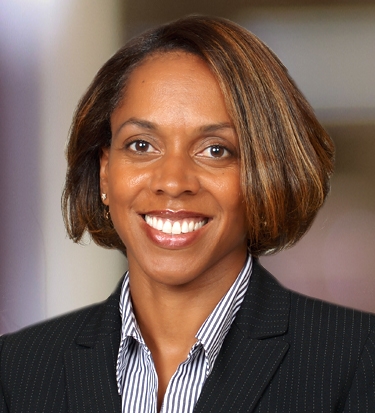 As Associate Director of the Legal Advocacy Unit, Bowles co-supervises the legal services management team and coordinates $23 million in grant funding. As a member of DRC's Leadership Team, Bowles has coordinated innovative advocacy trainings on Disability Justice, Movement Lawyering, a national Education Equity Summit and management trainings on Management Through an Equity Lens and Dismantling "White Supremacy Culture" in the Workplace.
Since Bowles joined DRC in 2008, she has participated in a variety of advocacy efforts that have improved the lives of children. Her notable cases include Doe v. Pasadena Unified School District, which sought to end segregation of students with mental health disabilities; and A.C. v Schwarzenegger, an action against the state for failing to provide educationally-related mental health services to students following the Governor's veto of mental health services funding.
Bowles has also trained hundreds of parents, caregivers, judges, public defenders, probation officers and advocates on using IEP advocacy to stop the school to prison pipeline, expulsion, truancy and discriminatory school practices that unlawfully exclude BIPOC students with disabilities from school.
For more information on the Executive Order and Racial Equity Commission view here: https://www.govops.ca.gov/diversity-equity-and-inclusion/