The California Office of Patients' Rights Advocates for residents who live and receive services in state hospitals
Sponsored by Izetta Jackson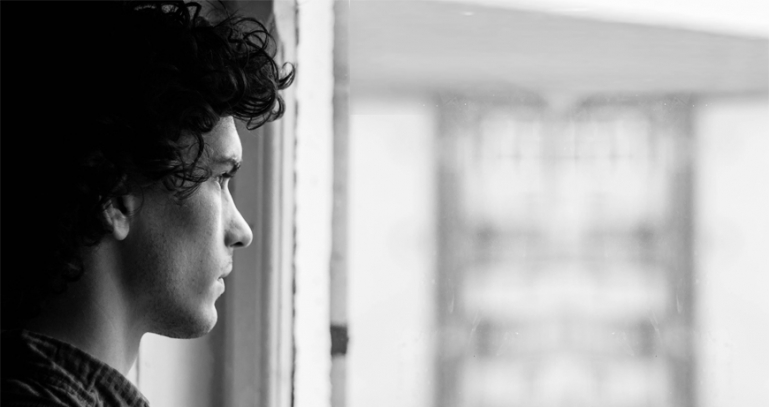 The California Office of Patients' Rights (COPR) was created in 1993 to advocate for the rights of residents at California's state psychiatric hospitals.  COPR also provides technical assistance and training to county patients' rights advocates.  Before Disability Rights California was awarded the contract to provide these services, state hospital advocates were employees of the state of California. 
COPRs advocacy ensures that hospital resident's rights are protected and that residents have access to health care and other services.  For example, Louise contacted a COPR advocate and complained that she had been wearing the same contact lenses since her admission nearly a month ago. Her contact lens case was in her stored property and she could not get access to it.  Because staff could not see the contacts in Louise's eyes, they did not believe her when she told them that she was wearing contact lens. COPR spoke with the treatment staff and advocated on Louise's behalf. Eventually, the lenses were safely removed from her eyes by the chief physician.  The Program Director expressed gratitude that the COPR advocate brought this issue to his attention as it could have resulted in serious damage to her eyes. 
Frank SmithWaters, former COPR director, describes the importance of having an independent agency respond to resident complaints. "There had always been a perception that a potential conflict could exist in the review and resolution of complaints that were generated by state hospital residents." During SmithWaters' tenure with COPR, the unit focused on the changing character of the population in state hospitals, from individuals on civil commitments to individuals on forensic commitments and with criminal justice involvement.  "These changes required all of us to really expand our vision of what it was to be involved in statewide advocacy, learn more about the populations we were working with and to recognize that advocating for the forensic population was without question a new responsibility that challenged us all," he said.
Equally important is the assistance that COPR provides to county patients' rights advocates.  Jill Ward, President of the California Association of Mental Health Patients' Rights Advocate, praised COPR annual training for all of the Patients' Rights Advocates in the state of California.  "County patients' rights advocates count on the expertise of the COPR to assist and educate them in how to do their jobs and address complicated rights issues and violations.  COPR also trains advocates, from sole practitioner offices in the remote regions of the California's foothills, mountains and desert communities to multi-advocate offices in large metropolitan areas – all trying to help the county mental health clients in their communities. COPR's trainings are so valued and needed."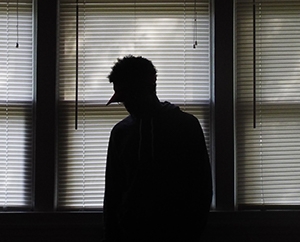 For example, in one case, the public guardian requested that a patient be placed in restraints to allow a wound he was picking at to heal. COPR provided technical assistance to the county advocate and explained that the public guardian could not authorize the use of restraint. Restraint may only be applied to protect the patient or others from injury and only when alternative methods are not sufficient to protect the patient or others. COPR explained that, although there might be justification for use of restraint in this instance, that determination was up to the physician, not the public guardian and less restrictive alternatives must be considered. COPR suggested that PRA explore with the facility whether the patient's behavior could be monitored and controlled with 1:1 supervision rather that the use of restraints. The PRA later reported that facility opted for bandaging the patient's wound and providing a 1:1 rather than restraint.
In addition to the county advocate technical assistance, COPR hosts an annual three-day Patients' Rights Advocacy Training conference to county patients' rights advocates, as well as other trainings throughout the year. This year, 119 county patients' rights advocates participated in the training.
COPR has grown tremendously since the early 2000s. Michele Mudgett joined COPR in 1997 and became director in 2002 – guiding a unit that today responds to nearly 8,000 patients' rights complaints and advocates for residents in a wide array of issues. Under Mudgett's leadership, COPR added more staff to meet the residents' needs and increased the types of services it provides including last year representing 314 residents in involuntary medication hearings.  Mudgett said she wants to see COPR expand its services into the anticipated DSH Enhanced Treatment Programs for two of the five state hospitals. These programs are planned as secure 24-hour living areas for the treatment of physical aggressive state hospital residents who are at high risk of harming others as a result of disability-related behavior. "This is an opportunity that allows residents to actually formulate a plan with an advocate during their treatment programing," Mudgett said. "This places advocacy into the proactive approach instead of the often reactive response."
COPR also provides critical trainings and works to resolve systemic issues.  COPR provides patients' rights training to all Department of State Hospital (DSH) staff. Staff also serve on committees within each DSH site that have an impact on patients and their rights and work collaboratively to address patients' discrimination complaints.  Our staff are viewed as a source of information and assistance by the residents, administration, and hospital staff," Mudgett said.