People with intellectual and developmental disabilities successfully move into the community
Sponsored by the Motteralla-Miller Family and Disability Community Resource Center
In 1999, the US Supreme Court's Olmstead decision required states provide people with disabilities the opportunity to live in a home or community-based setting, rather than in an institution. DRC has worked to find supportive homes in the community for people with intellectual and developmental disabilities previously isolated in institutions.  Many are enjoying full and happy lives. Here are the stories of three Disability Rights California clients who are proof of that.
After 14 years in institutions, woman gets opportunity to live her life, her way
Donna Shields likes to start her day with that all-important cup of coffee. However, making it herself is a ritual she has not always been able to enjoy.
For over 14 years, Donna has been forced to live in institutional settings that restricted her choices about how she spends her days. DRC staff first met Donna when she lived at Sonoma Developmental Center, a state-run institutional facility, and quickly realized that she could live on her own with the right support.
Donna has a developmental disability and for five years, she lived at the Sonoma Developmental Center or SDC. Disability Rights California (DRC) learned about Donna while providing advocacy at SDC and quickly realized that she should never have been sent to an institution and could certainly live on her own with support.
DRC worked with Donna to support her goal of returning to her community, overcoming opposition from the state and regional center system about whether she would ever be "ready" for community placement.  Today, she couldn't be happier living in her own apartment in northern California where she enjoys gardening on her patio, cooking, and enjoying her neighborhood - all things she could never do while living in institutions. She is home.  
While Donna has staff that helps her, she makes her own decisions, including what she wants to do during the day, something she could never do while living in an institution.
It's never too late to live successfully in the community
Sixty-nine-year-old Walter Jones never gave up on his dream to live in the community – even though he had lived in developmental centers since he was 13. Walter's journey to independence began in 2002 when he was one of 16 named plaintiffs in the class action lawsuit Capitol People First v Department of Developmental Services. DRC filed the suit on behalf of 7,000 Californians living in large state and private institutions arguing that the state did not give them meaningful opportunities to move to less restrictive homes in the community as required by the Olmstead decision.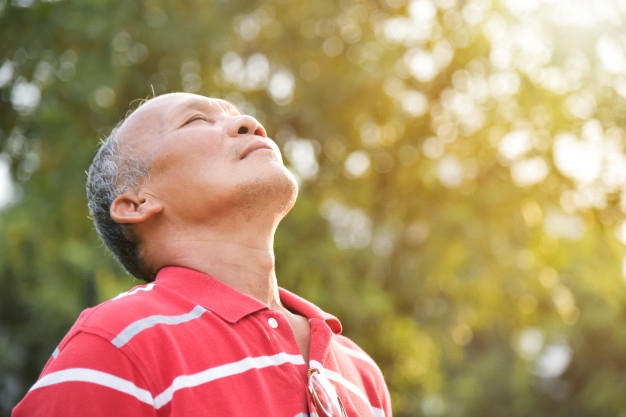 During the course of the litigation, all of the named plaintiffs except Walter moved to community homes. Several people believed that since Walter had lived in institutions for so long, it might be difficult for him to adjust on the outside. However, even though there were obstacles, he steadfastly insisted he no longer wanted to call an institution home. In 2010, the Regional Center of the East Bay, arranged for Walter to move to his own home in Lakeport, California with supported living services.Walter has gone on to lead a full life. He works a few hours a week answering phones at the Lakeport office of the supported living provider and he needs fewer support staff. He tried his hand at golf for the first time, plays cards and goes bowling.   
Asked how he felt about his new home he said, "I like it and I'm never going back." 
Man wins right to live in his own apartment    
Stressful situations made it difficult for Stefan to live in the community. The 29-year-old had behaviors related to his mental health and developmental disabilities. As a result, he had been locked in a long-term mental health institution for nine months. While there, he made quick and excellent progress. However, plans to return to the community dragged on and Stefan lost hope.
Stephan asked DRC's Office of Clients' Rights Advocacy for for help. DRC consulted with his treatment team and everyone agreed his condition substantially improved. He no longer needed to be in a locked facility. However, the regional center insisted that due to the level of care he needed he should go into a group home. In addition, the group home they had in mind for Stefan had not even been built yet.  
DRC prepared to seek a court order to have Stefan discharged to a less restrictive setting while also advocating for him to get his own apartment with supported living services instead of placing him in a group home. The regional center agreed and funded supported living services. Stefan now lives in his own apartment with round-the-clock professional staff specifically trained to support a successful life in the community.