Sandra Jensen needed a heart-lung transplant, but several hospitals did not believe a woman with Down syndrome was a good candidate for surgery
Disability Rights California (DRC) has worked for decades to further the personal autonomy rights of all people with disabilities, including the right to equal access to health care and the right to make decisions about one's own life and body, even when those decisions are not ones others would make.
Sandra Jensen – Right to Organ Transplant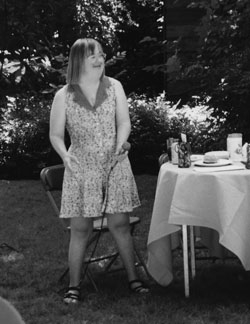 In 1995, DRC Attorney Michael Kluk and other advocates challenged hospitals' discriminatory practices against people with intellectual/developmental disabilities. Sandra Jensen needed a heart-lung transplant. She was born with Down syndrome and a heart condition. Doctors did not believe a woman with Down syndrome would be able to follow a strict post - surgery routine. They would not accept Sandra as a transplant patient. She was likely to die without the transplant.
Sandra was determined to prove that she was a suitable candidate for a transplant. She lived in her own apartment, handled her own money and cooked her own meals. She also co- founded two disability advocacy organizations and served on a state task force. She mobilized supporters who launched a public campaign and got DRC to help.
DRC Attorney Michael Kluk worked with Sandra to secure a spot on the transplant list. He said Sandra's civil rights were violated by denying her the chance at an organ transplant because of her intellectual disability.
"All we could argue was that Sandra had a right to be treated like anybody else; [the hospitals'] concern about her ability to take care of herself post-surgery wasn't so unlike any other [patient]," Kluk said. "Part of it was convincing them that between Sandra and her support system [including services that she received through the regional center], she was capable of taking care of herself as a transplant recipient."
Eventually, Stanford University Medical Center accepted Jensen as a patient. Sandra received a heart-lung transplant on January 23, 1996, becoming the first person with Down syndrome to receive a major transplant. DRC later sponsored AB 2861 (1996, Villaraigosa), which prohibits a hospital or doctor from denying a transplant solely because a recipient has a physical or mental health disability.
Valerie N. – Protecting Reproductive Rights
Of the total number of people involuntarily sterilized in California before 1964, more than 90 percent were considered to have a mental health disability. In response to abuses with that practice, in the late 1970s, the California Legislature enacted legislation to prohibit a probate court from authorizing non-therapeutic sterilization of a conservatee who is unable to personally consent to the procedure. DRC attorneys Eric Gelber and Carolyn Schneider filed an amicus brief in Conservatorship of Valerie N., a case before the California Supreme Court. This brief examined the constitutionality of the blanket prohibition. This case established reproductive rights for people with disabilities.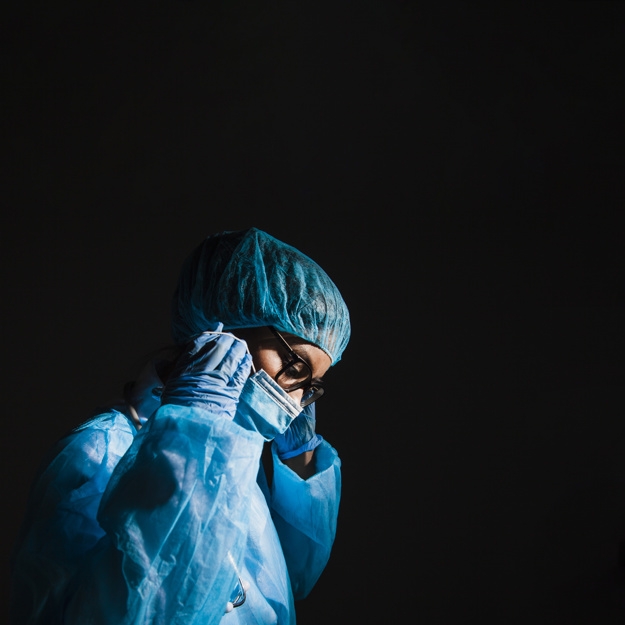 Valerie N., a 29-year-old woman with Down syndrome, was under the conservatorship of her mother and stepfather. They were authorized to make medical decisions for her. Valerie's parents were concerned about the "severely damaging" consequences a pregnancy could have on their daughter. After other methods of birth control proved ineffective, Valerie's parents filed a petition to have her sterilized.
When the lower court denied their request for sterilization, Valerie's mother and stepfather appealed. DRC filed an amicus brief .
At the center of the case was one question: Do conservators have the right to sterilize their conservatee who is incompetent and will never regain capacity?
The Supreme Court held that the Legislature intended to discontinue the longstanding, but discredited, practice of eugenic sterilization. The court affirmed the decision to deny the sterilization of Valerie N. because there was not sufficient evidence that there were less intrusive means by which to avoid conception. The court held that the Legislature's absolute prohibition of sterilization of developmentally disabled persons, deprived them of protected privacy and liberty interests, including reproductive rights afforded to all other women.
In 1986, Gov. George Deukmejian signed AB 3900 establishing safeguards in authorizing conservators to give substitute consent for sterilization with due process protections. DRC provided technical assistance in the drafting of the bill.
Tiffany Callo – Right to Parent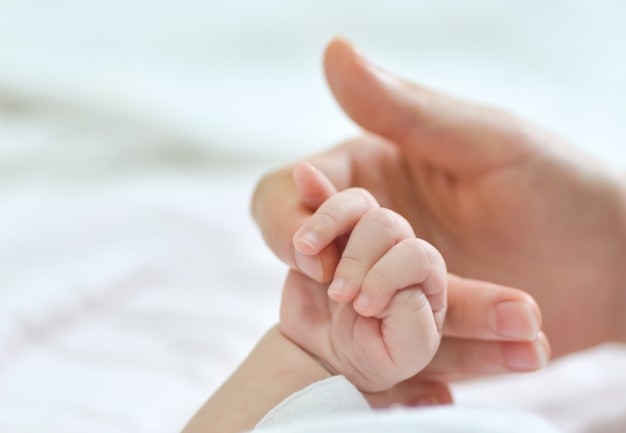 In 1988, Disability Rights California helped Tiffany Callo as she fought for the right to raise her children.
County social workers did not believe a mother with cerebral palsy could properly care for her children and took custody of her two sons. Tiffany tried to regain custody of her children in court.
DRC's Margaret Johnson provided technical assistance to Callo's attorneys. Johnson, a mother with a disability, provided information about the services available to Tiffany, spent time educating the media on disability rights, and appeared along with Tiffany on a television program.
"It was more than just about Tiffany," Johnson said. "The case highlighted issues for all parents with disabilities."
Johnson said many disability rights advocacy groups and social services agencies began to pay more attention to the challenges and needs of parents with disabilities.
"I think, because of this case, regional centers began to put more attention on parenting classes for their clients," said Johnson.