Look back at some of the most memorable cases we've shared during our 40th Anniversary.

Look back at some of the most memorable cases we've shared during our 40th Anniversary.
Disability Rights California has passionately advocated for the rights of Californians with disabilities since 1978. We began with one office and a staff of 10. Today we have 240 people in 26 offices throughout the state. We could not have accomplished all that we have for people with disabilities without our outstanding staff. Here is a sample of their amazing work.  
DRC client becomes first person with Down syndrome to receive heart-lung transplant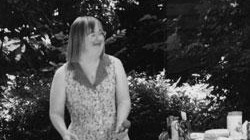 Sandra Jensen needed a heart-lung transplant. She was born with Down syndrome and a heart condition. Doctors did not believe a woman with Down syndrome would be able to follow a strict post - surgery routine. They would not accept Sandra as a transplant patient. She was likely to die without the transplant. DRC Attorney Michael Kluk worked with Sandra to secure a spot on the transplant list. Eventually, Stanford University Medical Center accepted Jensen as a patient. Sandra received a heart-lung transplant on January 23, 1996, becoming the first person with Down syndrome to receive a major transplant.
DRC board members say self-determination will have positive impact on their children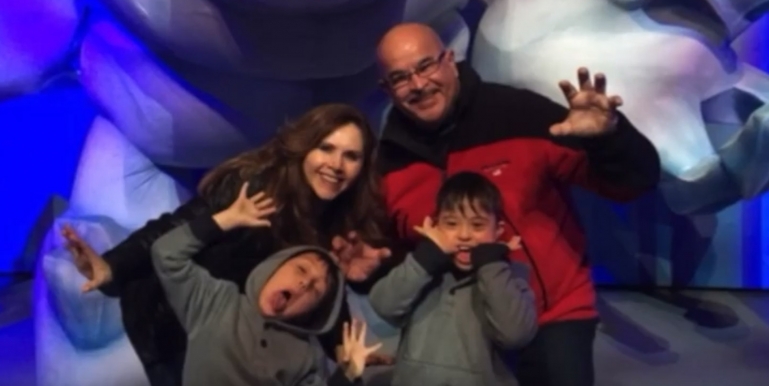 In 2012, a group of parents met with our Executive Director Catherine Blakemore to sketch out a self-determination law for regional center consumers. Those ideas eventually became SB 468, a bill authored by former State Sen. Bill Emmerson. Gov. Jerry Brown signed the bill into law in 2013. The bill requires the California Department of Developmental Services (DDS) to apply for a federal Self-Determination Program Waiver. This program will give individuals and their families more freedom and control when choosing regional center supports and services. The federal waiver was approved June 6, 2018. DDS has selected the initial 2,500 participants for the program.
DRC saves essential community mental health services for thousands of Sacramentans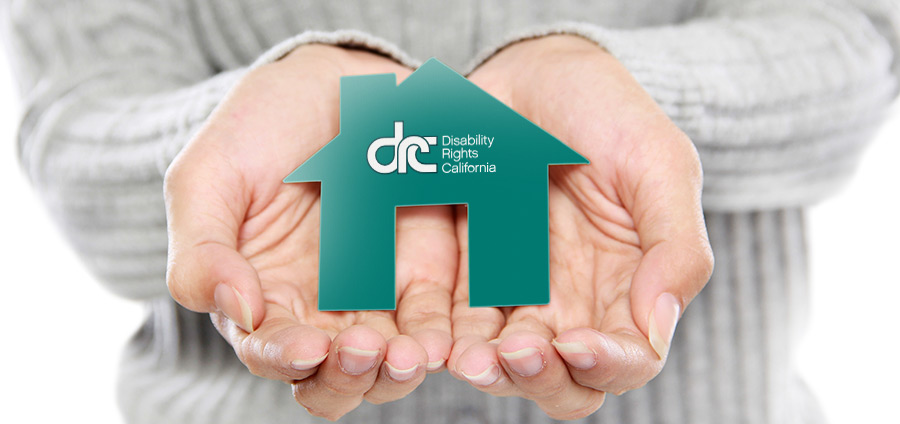 In the spring of 2010, Sacramento County released plans for drastic mental health budget cuts that threatened the County's highly effective system of outpatient mental health clinics. Leslie Napper and other clients became alarmed and asked Disability Rights California for help. DRC attorneys investigated and found out the county budget cuts would eliminate services to 5000 clients and force some nonprofit clinics to close their doors.
DRC and co-counsel filed suit in federal court. The hard work of DRC Attorneys Melinda Bird, Suzanna Gee, Stuart Seaborn and Kim Swain was successful in preventing devastating cuts to the county outpatient mental health system. The case was settled January 23, 2012. As a result, more than 5,000 Sacramento residents were able to retain critical mental health services from their outpatient providers.
Man wins right to live in his own apartment
Stressful situations made it difficult for Stefan to live in the community. The 29-year-old had behaviors related to his mental health and developmental disabilities. As a result, he had been locked in a long-term mental health institution for nine months. While there, he made quick and excellent progress. However, plans to return to the community dragged on and Stefan lost hope.
Stephan asked DRC's Office of Clients' Rights Advocacy for help. DRC prepared to seek a court order to have Stefan discharged to a less restrictive setting while also advocating for him to get his own apartment with supported living services instead of placing him in a group home. The regional center agreed and funded supported living services. Stefan now lives in his own apartment with round-the-clock professional staff.
California Memorial Project: Remembering those who were forgotten

The California Memorial Project (CMP) seeks to honor and restore dignity to individuals who lived and died in California state institutions. It is a collaborative effort co-founded in 2002 by DRC's Peer Self Advocacy Unit, People First of California and the California Network of Mental Health Clients. The third Monday of each September has been declared California Memorial Project Remembrance Day. Ceremonies are held on that day throughout the state on the grounds of current and former state institutions, including a statewide moment of silence to honor people who lived and died in these institutions without the acknowledgement and respect they deserved.
DRC successfully limits the use of restraint and seclusion in schools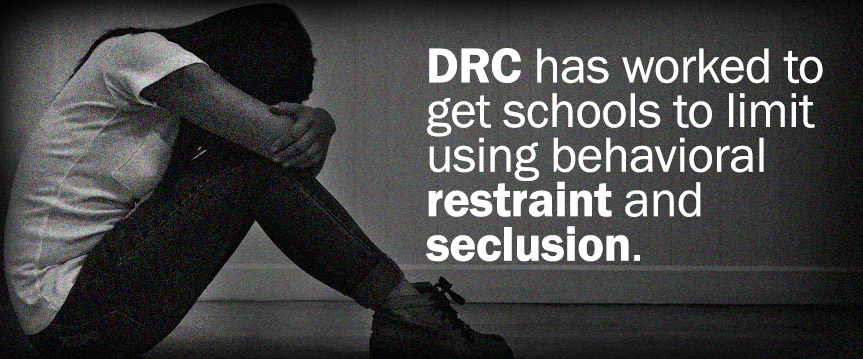 For over a decade, DRC has worked to limit the use of behavioral restraint and seclusion in schools.  Our work has include conducting dozens of investigations into abusive restraint and seclusion practices, publishing two reports highlighting the unregulated use of these dangerous practices, and four legislative initiatives to codify protections.
Involuntary Medication Hearing at State Hospitals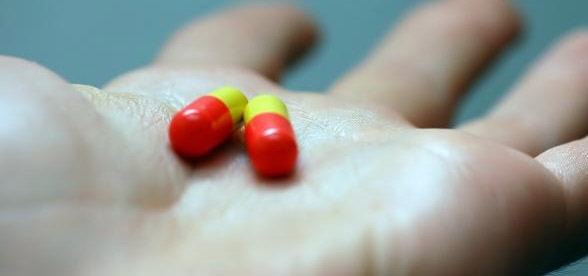 DRC's California Office of Patients' Rights (COPR) now represents state hospital residents at involuntary medication hearings. They explain the hearing process, help the resident prepare for the hearing, advocate for the resident at the hearing, and advise the resident of their right to judicial review. Since the hearings began in July 2015, COPR has assisted 1,388 involuntary medication hearings.
DRC reached a groundbreaking settlement with San Francisco over Laguna Honda Hospital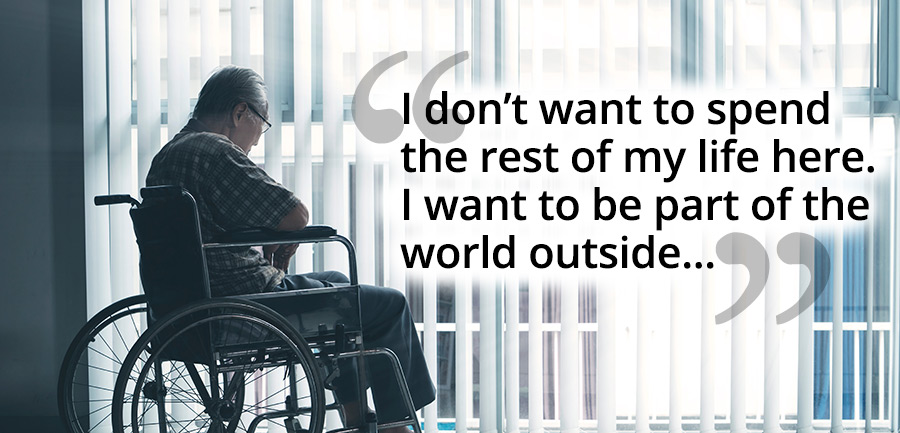 Mark Chambers was a successful computer systems manager before suffering a head injury in 1999. Soon after, he was institutionalized at Laguna Honda Hospital and Rehabilitation Center in San Francisco.
Chambers, along with five other residents at Laguna Honda and the Independent Living Resource Center in San Francisco, filed a class-action lawsuit to challenge San Francisco's discriminatory actions resulting in their unnecessary confinement.
DRC, Disability Rights Education and Defense Fund, AARP Foundation Litigation, the Bazelon Center for Mental Health Law and the law firm of Howrey LLP represented the class.
The groundbreaking settlement agreement enhanced community-based living options. Residents of Laguna Honda were assessed and provided with community-based housing and supports of their choice. The Laguna Honda Hospital Rental Subsidy Program provided subsidized, accessible housing for nearly 500 Laguna Honda residents eligible for community-based services.