DRC's fight to stop budget cuts for essential community mental health services
Sponsored by Adam Messinger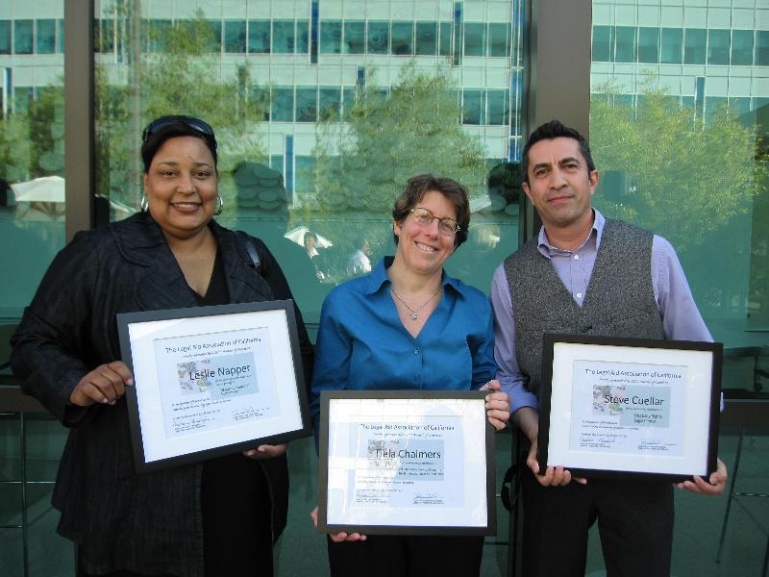 In the spring of 2010, Sacramento County released plans for drastic mental health budget cuts that threatened the County's highly effective system of outpatient mental health clinics. Leslie Napper and other clients became alarmed and asked Disability Rights California for help. DRC attorneys investigated and found out the county budget cuts would eliminate services to 5000 clients and force some nonprofit clinics to close their doors. 
After weeks of frustrating meetings with the county, DRC and co-counsel filed suit in federal court with Leslie Napper as the lead plaintiff.  The U.S. Department of Justice filed a supporting brief in the case. Federal officials said the proposed cuts would reduce services in the community, increase funding for the county's locked mental health facility and force people into hospital and institutions. This would violate the Americans with Disabilities Act's integration mandate.
In support of their request for an emergency injunction, DRC attorneys submitted declarations to the federal court from Ms. Napper, the other named plaintiffs, clinicians, and national experts.  All attested to the terrible harm that clients would experience if the cuts were implemented.  Leslie Napper's own statement described how she relied on her outpatient mental health provider for psychotherapy, group support, encouragement, and management of medication and side effects.
The federal court agreed that the county budget cuts would result in irreparable injury and ordered the county to halt the service reductions.  The hard work of DRC Attorneys Melinda Bird, Suzanna Gee, Stewart Seaborn and Kim Swain, in partnership with Ms. Napper and other Sacramento clients, was successful in preventing devastating cuts to the county outpatient mental health system.  
Suzanna said the case reflects DRC's mission of representing people with mental health disabilities and fighting discrimination.
"It impacted a lot of individuals," said Suzanna. "It ended up being a good example of successful advocacy on a very quick timeline. I think the pleadings and arguments are public and available to other agencies who might adopt some of the arguments we made for cases that raise similar issues. The case helped to give people with mental health disabilities a voice."
The case was settled January 23, 2012. As a result, more than 5,000 Sacramento residents were able to retain critical mental health services from their outpatient providers.