DRC works to stop disability discrimination and stigma
Sponsored by San Diego Marriott Mission Valley

A pregnant Jessica Franks and her one-year-old son went to the San Diego Rescue Mission after she separated from her abusive husband.
The Mission's Center for Women and Children is a residence for homeless women and children who live at the facility while completing a 12-month program. The shelter told Jessica it required residents of the program to attend chapel services and religious programs. 
Jessica developed pregnancy-related complications that became disabling. She missed classes because of the symptoms she experienced, which included frequent vomiting and dehydration. The shelter denied her requests for reasonable accommodations and told her she needed to attend all assigned classes on a full-time basis. She was also denied reasonable accommodations for her mental health disability.
After Jessica missed a mandatory religious event, a case manager from the Mission told Jessica she and her son, who has physical disabilities, needed to find another place to live because Jessica's pregnancy rendered her too sick to complete all of her classes in time. She and her son were forced to leave the shelter right before Christmas with no place to go.
Disability Rights California, the Law Offices of Amy Vandeveld, and Brancart & Brancart sued San Diego Rescue Mission on behalf of Jessica and her son. Jessica alleged that the Mission denied her reasonable accommodations or adjustments in program rules that she needed due to her disabilities. She further alleged that she and her son were required to leave the program because of her disabilities and her failure to participate in a mandatory religious activity that conflicted with her religious beliefs.
The Mission agreed to update and expand its disability non-discrimination policy to include provisions for notifying residents of their right to request reasonable accommodations for their disabilities. It requires that the Mission provide a written response to an accommodation request informing the individual if the accommodation is granted or denied and the reason for the denial. The Mission further agreed to provide staff and management additional training about state and federal non-discrimination laws.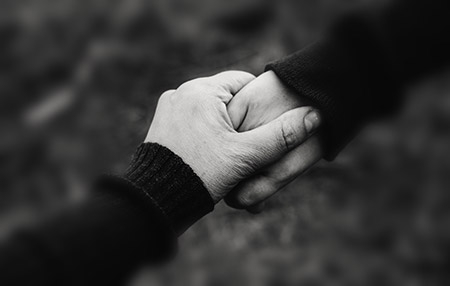 "We were glad to see that homeless women with disabilities will now have access to the accommodations they need to succeed in the program," said  Ann Menasche, DRC's lead attorney for the plaintiffs. "Jessica showed tremendous courage and foresight in fighting the injustice that was done to her and helping to ensure that it wouldn't happen to anyone else."
Jessica said it's not easy to stand up for yourself.
"I don't think it would have been possible for us to change anything if it wasn't for DRC, especially Ann Menasche," Jessica said. "The case went on for quite some time. However, Ann persevered and that gave me the courage to do the same."
Source: Disability Organizing Network