DRC reached a groundbreaking settlement with San Francisco over Laguna Honda Hospital
Sponsored by Enghouse Interactive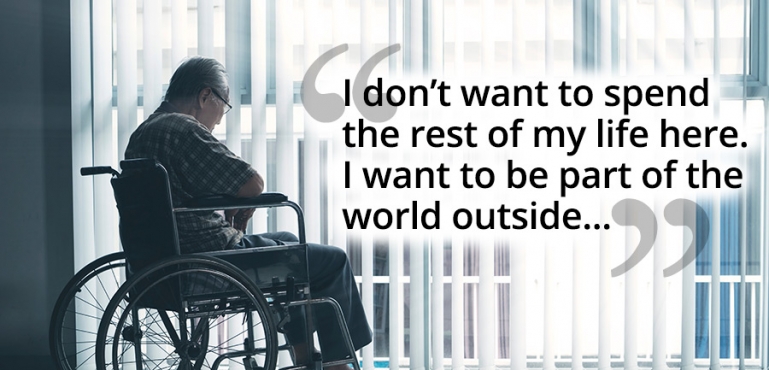 Mark Chambers was a successful computer systems manager before suffering a head injury in 1999. Soon after, he was institutionalized at Laguna Honda Hospital and Rehabilitation Center, a large nursing facility in San Francisco.
"I don't want to spend the rest of my life here. I want to be part of the world outside," Chambers said in a 2006 press release by Disability Rights California, then known as Protection and Advocacy, Inc. (PAI).
Chambers, along with five other residents at Laguna Honda and the Independent Living Resource Center in San Francisco, filed a class-action lawsuit to challenge San Francisco's discriminatory actions resulting in their unnecessary confinement. Elissa Gershon was the lead attorney on the case.
DRC, Disability Rights Education and Defense Fund, AARP Foundation Litigation, the Bazelon Center for Mental Health Law and the law firm of Howrey LLP represented the class.
The groundbreaking settlement agreement enhanced community-based living options. Residents of Laguna Honda were assessed and provided with community-based housing and supports of their choice. The Laguna Honda Hospital Rental Subsidy Program provided subsidized, accessible housing for nearly 500 Laguna Honda residents eligible for community-based services.
San Francisco created a diversion and community integration program to assess and prepare a community living plan for each person recommended for discharge from Laguna Honda. Those individuals were placed in the most integrated setting for their needs and preferences. The settlement also led to enhanced mental health and substance abuse services.