DRC ensures that voting is fully accessible for people with disabilities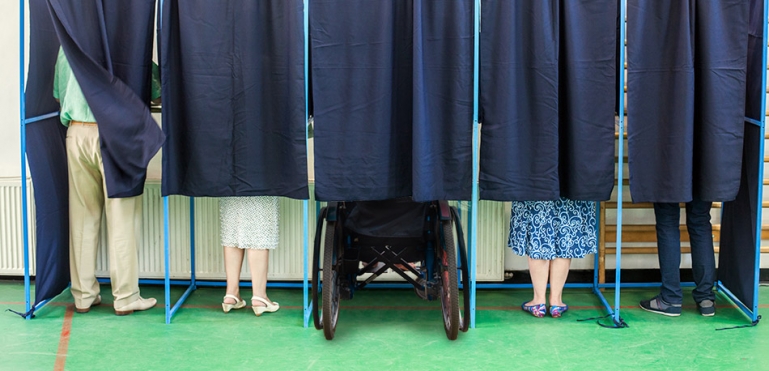 People with disabilities have the right to vote privately and independently like anyone else. When that doesn't happen, DRC helps individuals advocate for that right. Here are the stories of three people who helped advocate for their voting rights.  
Jennifer Restle gets polling place to repair voting machine
When DRC Board President Jennifer Restle entered her San Diego polling place, she expected to cast her ballot as she had done many times before. The staff knew her. They knew she needed to use the accessible voting system because she is bind. It allows her to vote privately and independently – which is a civil right for people with disabilities – just like everyone else. To her dismay, the machine didn't work. She went home and came back a couple of times expecting that poll workers would get it repaired. When that didn't happen, she called DRC.
Fred found out the poll workers never contacted a technician. In addition to advocating on her behalf, Fred gave Jennifer information about how to file a complaint with the Secretary of State, which Jennifer did. "If it wasn't for DRC, I wouldn't have known what to do to resolve the problem."
State hospital resident exercises right to vote 
A state hospital resident told staff he wanted to vote. His letters of conservatorship indicated he had the legal right to cast his ballot. However, the deadline to register was just two days away. He did not have time to do it by mail. He couldn't register in person since he was in a state facility.
DRC staff advocated to have his social worker help him register online. He met the deadline and exercised his right to vote.  
Woman files complaint over inaccessible polling place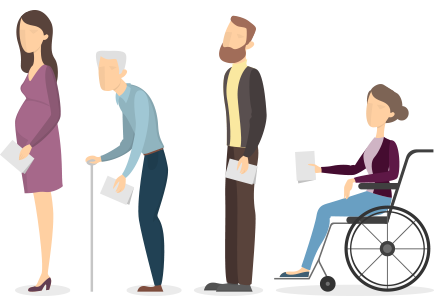 When Jeannie Knox showed up at her polling place In Los Angeles County in 2016, she was dismayed to find she couldn't enter the building. Jeannie uses a wheelchair and she couldn't navigate the stairs. It turned out that the church where her polling place was located had to change rooms at the last minute – and apparently didn't consider accessibility.
Someone had to carry Jeannie in her wheelchair into the room so she could vote and back out again when she was finished. Jeannie contacted DRC. Attorney Paul Spencer and Advocate Gabe Taylor helped her file a "Help America Vote Act" complaint with the Secretary of State's office. As a result, the county agreed not to use the location for any future elections. 
"Filing a complaint like this ensures counties are held responsible in making polling places accessible to everyone," said Gabe Taylor.