Disability Rights California and disability groups obtain 4,250 accessible, affordable housing units
Sponsored by Relman, Dane, & Colfax PLLC, Disability Rights Legal Center and David Geffen Mediation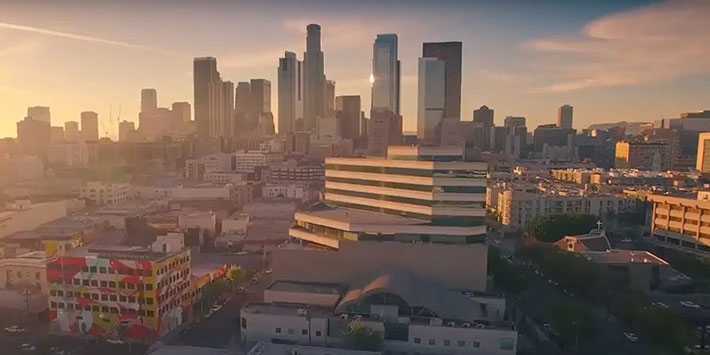 We work to make sure people with disabilities can live wherever they choose. Our Civil Rights Practice Group advocates for increasing the stock of affordable and accessible housing through complex litigation and systemic advocacy.
In 2012, Independent Living Center of Southern California (ILCSC), Fair Housing Council of San Fernando Valley (FHCSFV), and Communities Actively Living Independent and Free (CALIF) joined for a lawsuit against the city of Los Angeles and the former Community Redevelopment Agency for the city of Los Angeles (CRA/LA) to improve accessibility of affordable housing for people with disabilities. Disability Rights California (DRC) and their co-counsel Relman, Dane, and Colfax; Disability Rights Legal Center; and the Law Offices of David Geffen filed the suit on behalf of the three advocacy groups.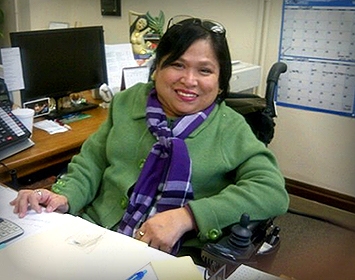 Lillibeth Navarro - Executive Director and Founder of CALIF
Accessible housing features can include grab bars in bathrooms; doors designed to allow passage of wheelchairs; lower placement of kitchen counters; and visual alarms and tactile controls for people with hearing or vision impairments.
"For the first time, a city with millions of persons with disabilities, advocates, independent living centers and fair housing, held hands together to yell 'This is enough,'" said Norma Jean Vescovo, former executive director of ILCSC.
The federal court complaint alleged the city and CRA/LA violated the Americans with Disabilities Act (ADA), the Rehabilitation Act of 1973 and state law, which require housing programs - including those built with federal and state financial assistance - to be accessible to people with disabilities.
The city and CRA's housing programs were a rare source of affordable housing, said Autumn Elliott, senior counsel for DRC.
"If the housing that was built as a result was not accessible to people with disabilities, then many people with disabilities would be effectively shut out of a significant portion of the affordable housing in the city," Elliott said.
The Los Angeles City Council agreed to settle the litigation in September 2016. Over the next 10 years, the city will ensure that at least 4,000 of its affordable housing units meet the accessibility standards set by law. Policies will be implemented and enforced to ensure that those units are rented to people who need the accessibility features. The city committed to spending $200 million during the agreement, making it the largest of its kind in the country. A subsequent settlement with the CRA/LA resulted in a commitment to an additional 250 accessible units and another $8,750,000 to implement that settlement.
DRC is engaged with the city and the CRA/LA as they work to implement the settlement agreements and carry out the benefits of their commitments until they are fully realized.