2022 Annual Report - Peer Self-Advocacy
Advocacy Victories

Peer Self-Advocacy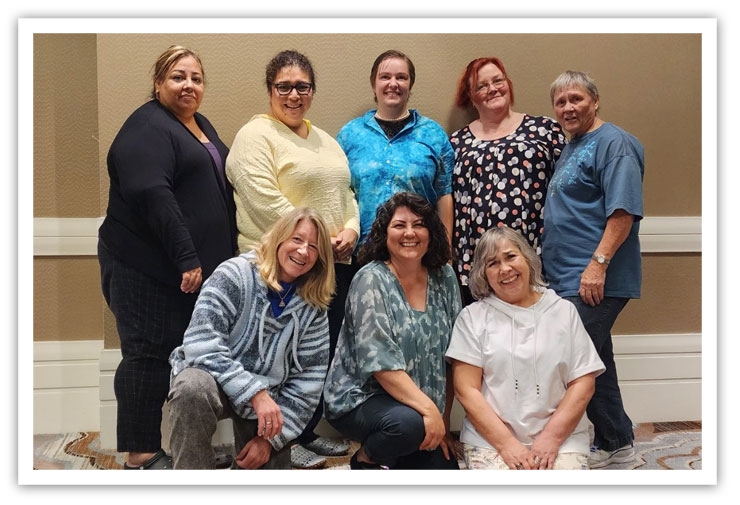 Highlights

Peers Advocating for Rights and Recovery

This year, a group of peer advocates from across California joined together to advocate against a newly proposed bill, SB 1338 (Umberg), also known as CARE Court.

The group includes peer advocates representing peer-led organizations and individual peer advocates and call themselves Peers Advocating for Rights and Recovery (PARR) (a name suggested by Sally Zinman, a pioneer Peer Advocate.) Some peer organizations represented included the California Association of Mental Health Peer-Run Organizations (CAMHPRO), Cal Voices, Mental Health America – California, the Depression and Bipolar Support Alliance (DBSA) and Disability Rights California (DRC).
Developed a position statement;
Developed a Senate floor alert; 
Signed on to letters of opposition against CARE Court; and
Developed a paper advocating against forced treatment. (Which will now be a living document that PARR will continue to build upon).
Moving Forward
Now that the Governor has signed SB 1338 - CARE Court into law, PARR members will continue to advocate for systemic change, which includes looking at the delivery of mental health services while also fighting against involuntary treatment and the use of Mental Health Services Act (MHSA) funding for these services.
Celebrating the 20th Anniversary California Memorial Project Annual Remembrance Ceremony
DRC's Peer Self-Advocacy program held its 20th annual virtual California Memorial Project (CMP) Remembrance Ceremony on September 19th, 2022.
This event commemorates the
45,000 individuals
with mental health and intellectual and developmental disabilities who lived and died in California state institutions to restore their dignity and respect.
This ceremony also acknowledges and honors the 6,000 people who currently live in confinement in state hospitals, many who are unseen, unheard and forgotten. This event was a celebration of all our peers, who deserve recognition and validation for their contributions to our communities.
Over 240 state hospital residents, peers, facility staff, family and community members joined together to honor their lives so we will always remember and acknowledge them as valuable human beings.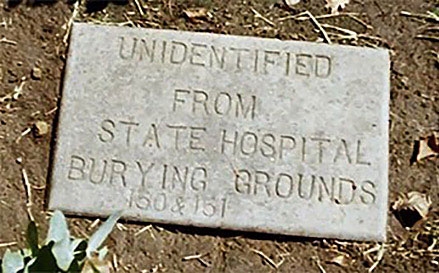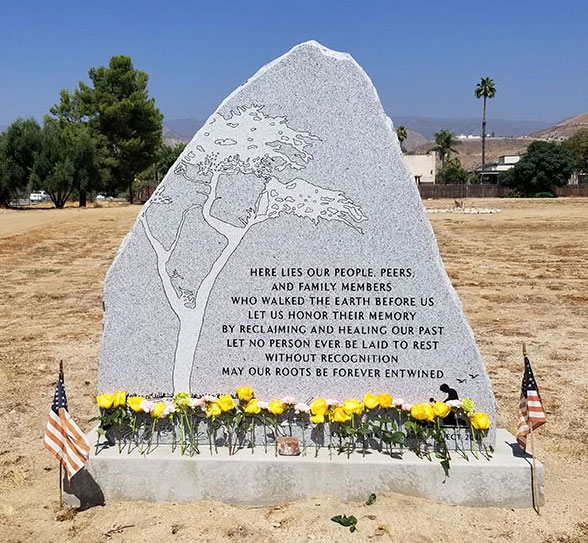 Event Highlights:
DRC's Executive Director, Andy Imparato, discussed the importance of personal autonomy and independence to everyone's recovery journey.

He called attention to the fact that our rights to self-determination are currently under attack in our country, and we must advocate to protect and restore them.

We paid tribute to pioneer peer advocate Sally Zinman, who passed away in August 2022, by showing a video clip of her talking about the importance of self-determination to recovery, and sharing stories about Sally from the perspective of peer advocates who knew her and worked alongside her;
Peer Advocates recited their poetry, speaking to the ceremony's theme of freedom and the right to make our own decisions;
A guest speaker who was a former resident of Napa State Hospital and another guest speaker from Camarillo State Hospital shared personal stories about living in confinement and returning to live in the community with more freedom of choice;
Former State Senator Wesley Chesbro, who sponsored and helped pass Senate Bill 1448, which created the California Memorial Project, spoke about his experience working with peer advocates and the importance of eliminating the stigma and discrimination against people with disabilities;
We shared a moment of silence to honor and remember our peers.
To close the ceremony, we emphasized
our basic human need for personal autonomy,
self-determination and hope for us all to thrive in life. It was a day to inspire and energize us to protect the preciousness of freedom for all peers.
VIRTUAL
CALIFORNIA
MEMORIAL
PROJECT
REMEMBERANCE DAY
Understanding your Rights-A Guide to Psychiatric Service and Emotional Support Animals
DRC's Peer Self Advocacy (PSA) program presents self-advocacy trainings to people with mental health disabilities who live in mental health residential care facilities, state hospitals, and the community.
All PSA staff have lived experience as people with mental health disabilities. As peers, we are just like the people we serve. This helps build a special bond with our peers - something traditional mental health providers often cannot provide.
During the year the team provided online educational webinars. One of them called, "Paws for Assistance – A Guide to Psychiatric Service and Emotional Support Animals." The training was informative about the rights you have for service animals and helped clarify some myths surrounding them.
Some of the training included PSA staff explaining:
The difference between psychiatric service and emotional support animals;
That service animals aren't just for people with physical disabilities; and
Clarifying the different laws protecting your right to have different types of animals. Because many individuals from the training didn't know an emotional support animal could be any animal that gives a person with a mental health disability comfort and reassurance.
After the presentation, one participant, Lupe, mentioned having a service dog and having different experiences when bringing it to mental health clinics. Some clinics gave information about the requirements to enter the clinic with a service animal. But others didn't even know what a service animal was and didn't want "Lupe" to bring it with them.
Because of this, Lupe said, "I wish people had similar training to this one, so people would understand the purpose of psychiatric service animals, the right to have them, and how to treat them in public."