2022 Annual Report - Investigations
Advocacy Victories

Investigations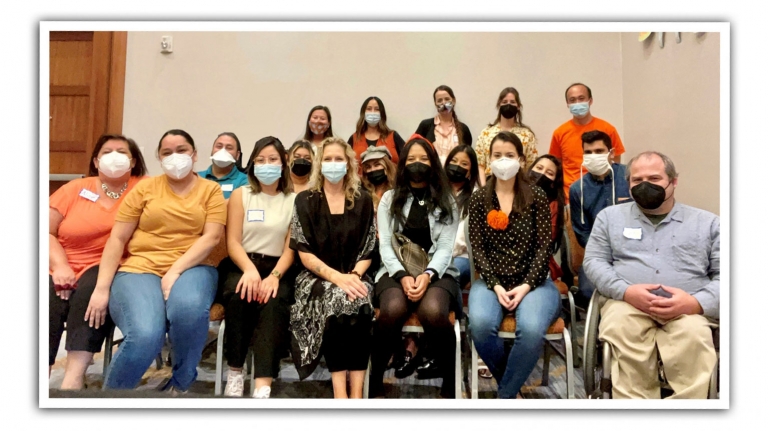 DRC Uncovers Nursing Home Using Spend-Down Scheme to Enrich the Facility
Disability Rights California's Office of Payee Review and Beneficiary Assistance (OPRABA) uncovered that a Southern California nursing home had misused resident funds through a spend down scheme, failed to report missing payments, and misled OPRABA investigators.
DRC Investigated the nursing home further and found that:
The nursing home paid themselves $3,000 from a resident's account, instead of helping him find items that he might enjoy like clothing, recreation, special food, or sensory items. Those items could have been purchased through the resident's Social Security Personal and Incidental Allowance (P&I fund), which enable residents to exercise some financial freedom through small cash payments.  
Another resident never received Social Security funds in the 20 years she had lived in the nursing home. The nursing home never reported the lack of payment to Social Security, which meant that the resident also never received their P&I funds, nor did the facility purchase any personal comfort items for the resident during that time.
The nursing home misled DRC by claiming that residents could not speak or were non-verbal. DRC's OPRABA investigations team eventually discovered that residents were in fact able to communicate effectively.
Finally, the residents reported several complaints about the nursing home's poor care, communication, and lack of services. One resident even stated that it was close to a month since anyone had assisted them with bathing or grooming services.
Finding Resolution 
After the investigation and following up to find a resolution, DRC released a corrective action plan to the facility demanding that they cease their poor money management practice and change their policies.  DRC filed a complaint to the Department of Public Health for resident neglect. The Department is investigating the matter and will notify DRC of their findings.
Investigations Unit Found Substandard Living Conditions at Merced County Jail
In spring 2022, DRC's Investigations Unit (IU) received reports from community organizers about substandard conditions at the Merced County jail. 
The IU is a statewide team that works to investigate allegations of abuse and neglect against people with disabilities. The IU can access facilities like state hospitals, developmental centers, nursing facilities, group homes, community crisis homes, jails, and immigration detention facilities.
At first, DRC met resistance trying to access both the Merced County main jail and the John Latorraca Correctional Facility. Eventually, after working with the Sheriff's Office, DRC investigators were able to view both facilities. The living conditions uncovered were worse than investigators could have imagined.
Facility Tour
At the facility, incarcerated individuals are housed in dorm-style buildings with bunk beds lining the interior walls, center tables, and a restroom area.
As DRC investigators walked the outdoor area near the yard, a group of incarcerated men were having outdoor time and called out that, "they only moved us because you were coming! Go look at the dorm!" and shouted the dorm number.
Investigators asked the supervisor escorting to see that specific dorm. The supervisor confessed that staff had done a site check before our arrival and felt, "it was the right thing to do in relocating them [the men who occupied the dorm]." IU investigators said the admission was a surprising acknowledgement that the dorm conditions were unacceptable. 
Dorm Conditions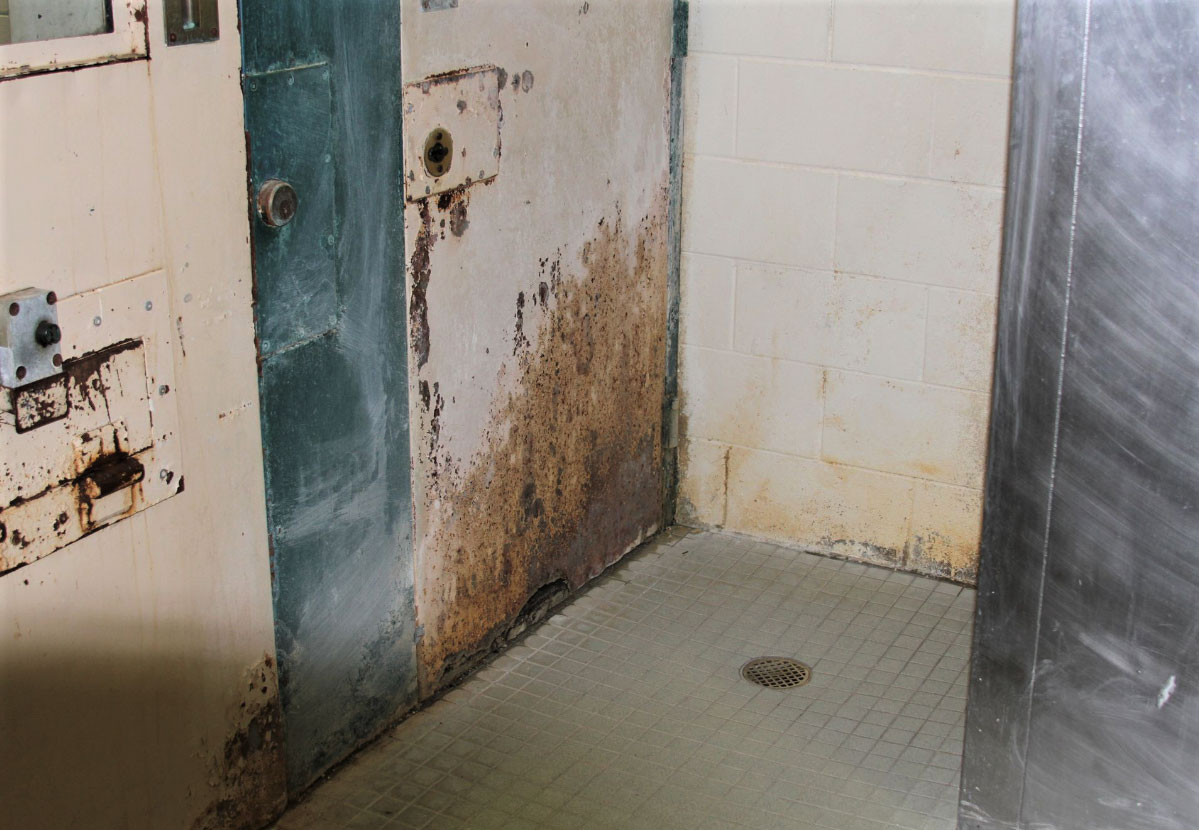 One of the dorms that investigators toured was run down and dilapidated. The roof was caving in, broken porcelain tiles were scattered in the bathroom and shower areas, and the HVAC system was backed up with debris in the vents. In addition, there were multiple holes in the walls, which were covered with thin pieces of plywood. Investigators noted smelling a mixture of trapped air, mildew, and bleach through N-95 masks during their inspection.
Because of DRC's visit, the supervisor relocated the 12 men out of the dorm and assured DRC that they would stop housing people in that specific dorm.
As the year continued, DRC's IU went in with a full team during the fall to monitor the jail and uncovered many additional concerns about COVID-19 transmission, lack of cleaning and hygiene supplies, and the overall unsafe living conditions.
The IU team put together a report listing recommendations and requested a response within 30 days on how the county would respond to these issues.
Moving forward,
the IU will continue to monitor both facilities to ensure individuals housed there are receiving humane treatment and proper living conditions.