Adult and Juvenile Detention Facilities
This page is about DRC's work for people with disabilities locked in jails, juvenile facilities, and other institutions. We write reports about how people are treated and file lawsuits to improve how they are treated. This page, also, has press releases and articles about our work in this area. For more detail about our work keep reading.
"We will never achieve justice in this country until we have the courage to look unblinkingly into the hidden corners of our system of mass incarceration, where men and women are locked away and forgotten." Van Jones, author of Rebuild the Dream.
DRC has been a leading organization in efforts to improve the conditions and treatment of prisoners with disabilities in California detention facilities, such as jails and juvenile facilities. Using its monitoring authority, DRC has investigated conditions in detention facilities across the State, focusing on issues that significantly and disproportionally impact people with disabilities, including: (1) overuse and misuse of isolation and solitary confinement; (2) the provision of inadequate medical and mental health care; and (3) program inaccessibility, denial of reasonable accommodations, and other forms of disability discrimination under the Americans with Disabilities Act and related laws.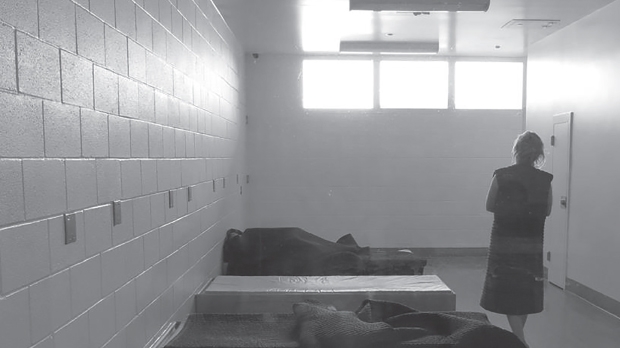 A Disability Rights California Investigation Report
DRC visited the San Diego County Jail, talked to prisoners and staff, and looked at records. DRC found problems with the way prisoners with disabilities were treated. DRC wrote a report about what we learned. Below you will find more information about this work.