Find out about featured class action cases and amicus briefs that positively impact hundreds of thousands of Californians with disabilities. You can read case pleadings, documents and press coverage.
Class action suit filed to stop Sacramento County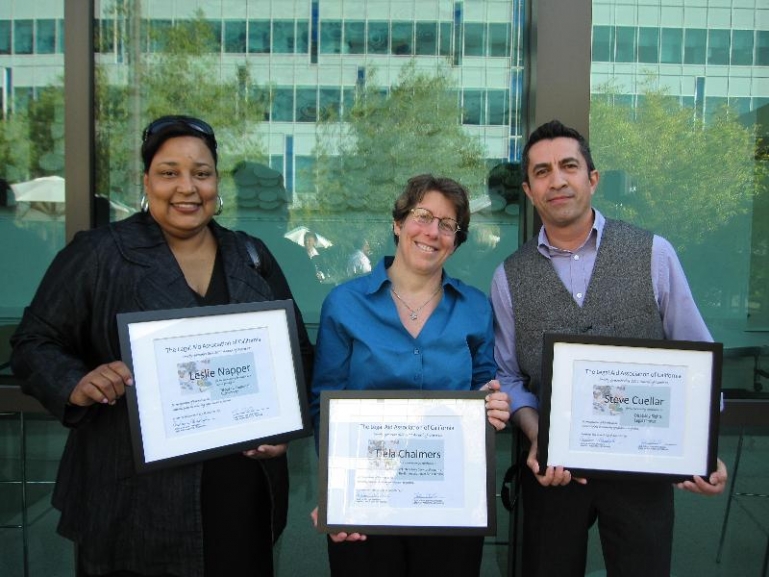 Photo: Left to right are client Leslie Napper, (Napper v. County of Sacramento) mental health advocate; Tiela Chalmers, executive director of the Volunteer Legal Services Program of the Bar Association of San Francisco; and Steve Cuellar of the Disability Rights Legal Center, based in Los Angeles.
Napper case update: Sacramento County outpatient mental health services likely to continue until October
Disability Rights California and Sacramento County entered into an interim agreement in a class action case concerning the county's outpatient mental health services. A federal court had determined that the County's plan to cut outpatient services placed mental health clients in the County at risk of in-patient hospitalization.